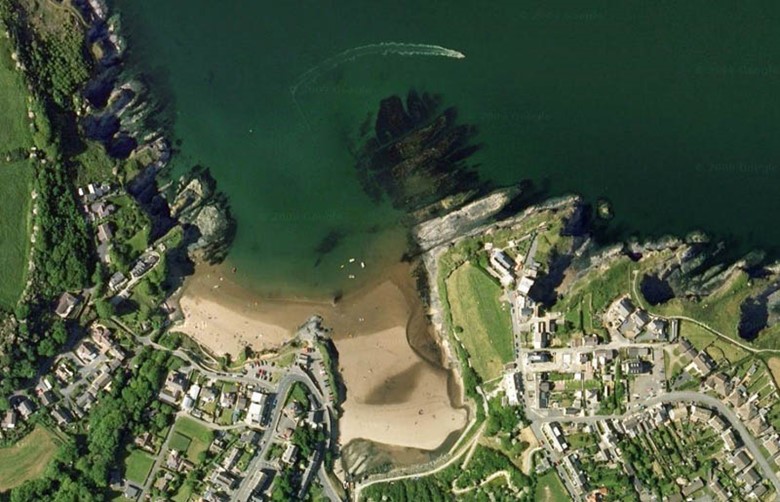 Aberporth bay has two main beaches, known as Dolwen and Dyffryn beaches. They lie between the headlands of Trecregyn ('cregyn' means 'seashells' in Welsh) and Fathgarreg ('carreg' means 'rock') and are divided by another, smaller rocky headland - Pen Trwyn Cynwyl (Cynwyl's headland, named for a warrior saint who is said to have been with King Arthur at the battle of Camlan). The headlands are ideal wildlife spotting sites, including the bottlenose dolphins of Cardigan Bay.
The beaches are separated at high tide but at low tide there is a wide expanse of sand that stretches between sheltering headlands. Around these rocky outcrops there are plenty of rockpools and some caves to explore at low tide.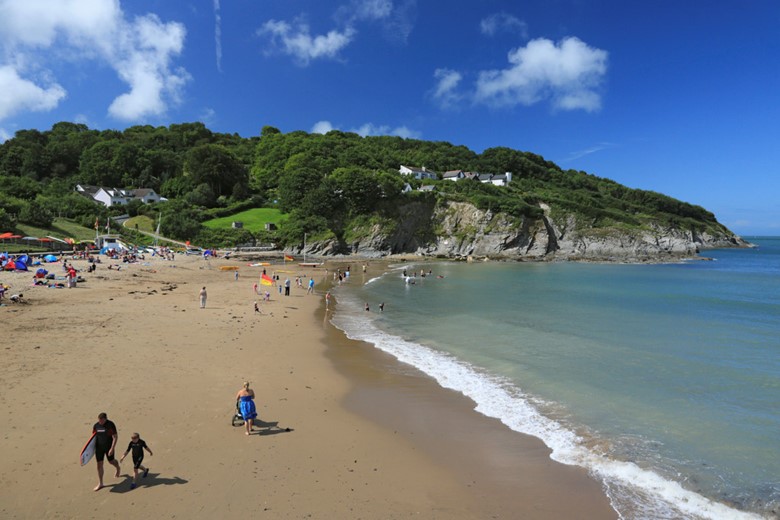 The family friendly beach of Dolwen is the western bay and the most popular for swimming and sunbathing. During the main summer holiday season the beach is patrolled by RNLI Lifeguards.
The river Howni sculpts the beach along the eastern side of Dyffryn beach.  This beach is open to dogs throughout the year.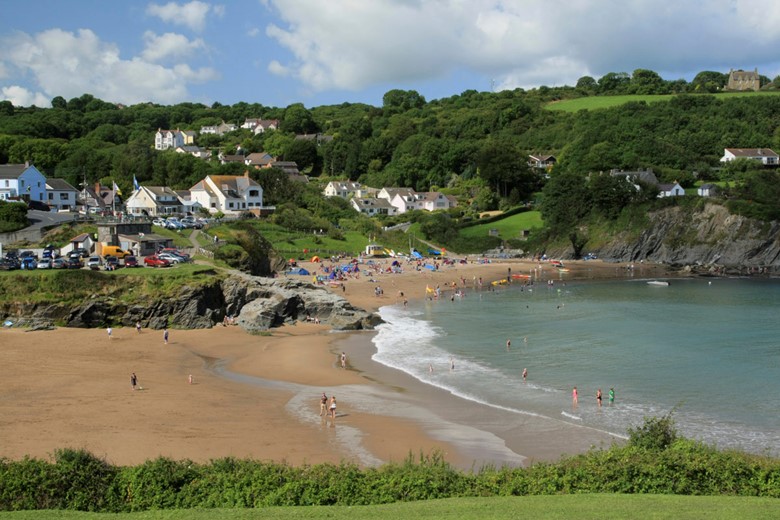 Aberporth's beaches, being sheltered from stronger winds, are also ideal for surfing.  And if you're ready for a Boxing Day dip, you can join the locals at 11am in a dash to be first into the surf.