Ceredigion's network of bridleways, grassy tracks and quiet lanes give you a choice of landscapes and rides to explore. Choose from a dozen waymarked routes, and a 78 mile (126km) north-south linear route that wends its way across Ceredigion taking in the Rheidol, Ystwyth, Aeron and Teifi Valleys.
The east-west Prince Llewelyn route traverses the varaied landscapes of Ceredigion from the Cambrian Mountains to the sandy shores of Cardigan Bay. The route also provides a link to The National Bridleroute Network and a convenient point to start a north-south exploration of Ceredigion's countryside between its two great defining river valleys of the Dyfi and Teifi.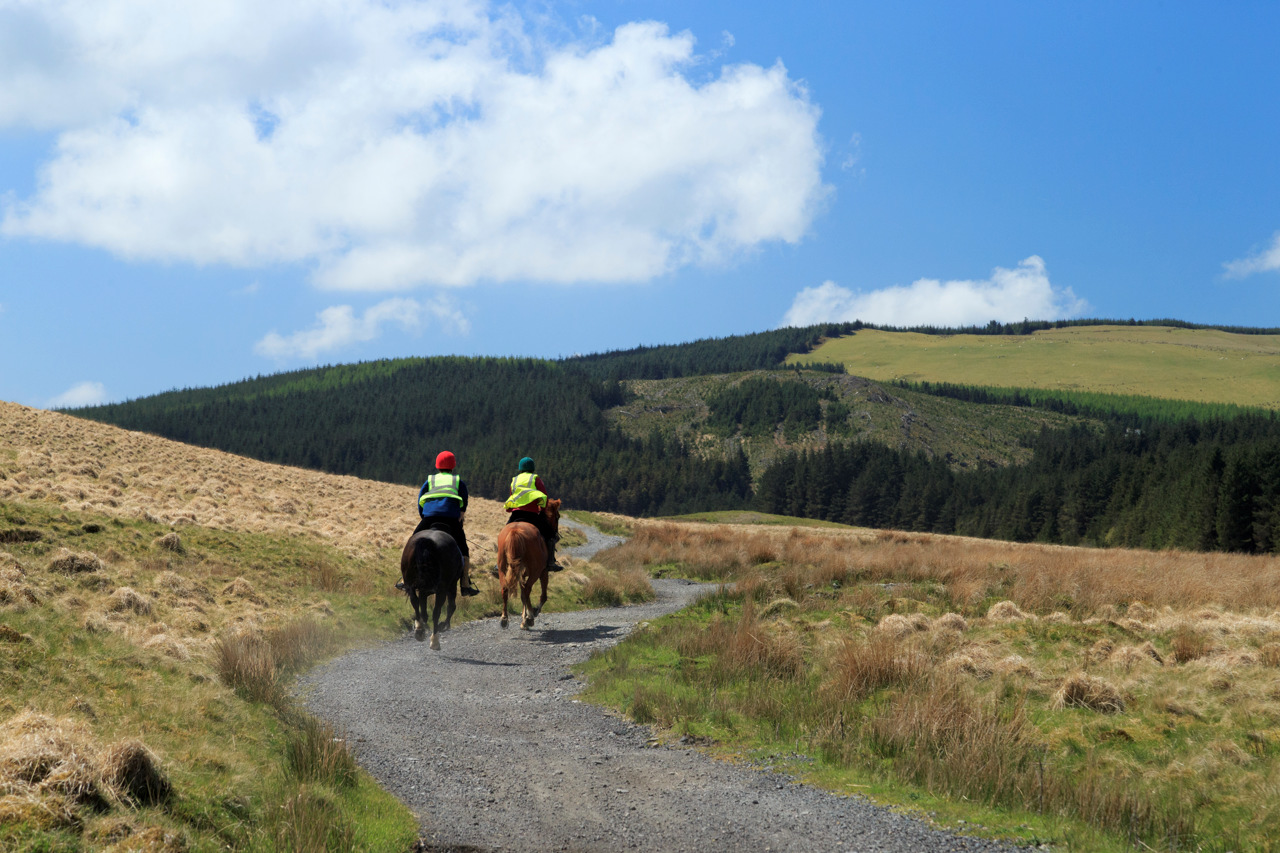 The Ystwyth Trail is also a linear route, linking Aberystwyth on the coast and Tregaron, the little market town in the Cambrian Mountains, famous with adventure seekeres in earlier days for providing treks into the mountains on hardy Welsh ponies gathered by local farmers from the mountain pastures.  The route is shared, and has sections suitable for horseriding, and links to circular routes across wooded valley slopes at Llanilar (Ceredigion on Horeseback route 2) and Trawsgoed (Ceredigion on Horseback route 7).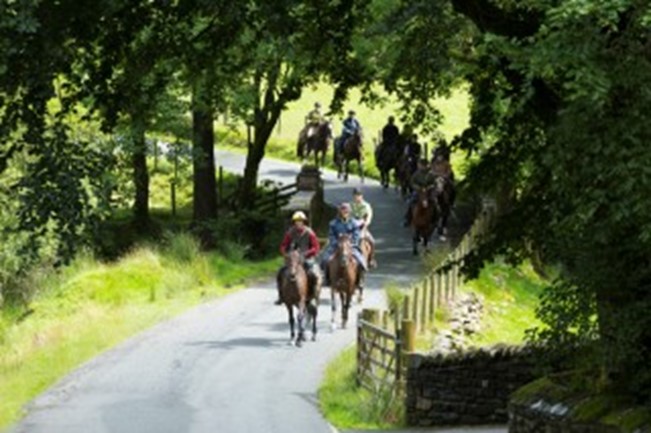 All the routes are suitable for any horse ridden regularly and vary in length from the gentle 6 mile (9km) route along quiet lanes and field edge paths of the Penbryn circular ride (route 10) to the 21 miles (34Km) Llanilar circular which takes in a disused railway track and some steep climbs and descents over hilltop ridges between the Rheidol and Ystwyth river valleys. Several of the routes give options for shorter and longer loops as well as links to other waymarked routes. 
There are additional trails which are suitable for ​horse​​riding listed in the Walks and Rides​ site.
Sometimes maintenance work may be taking place on some routes. Please check for route updates before setting off on a ride.
The Ceredigion Bridleways Group organises fun rides and has a useful website.​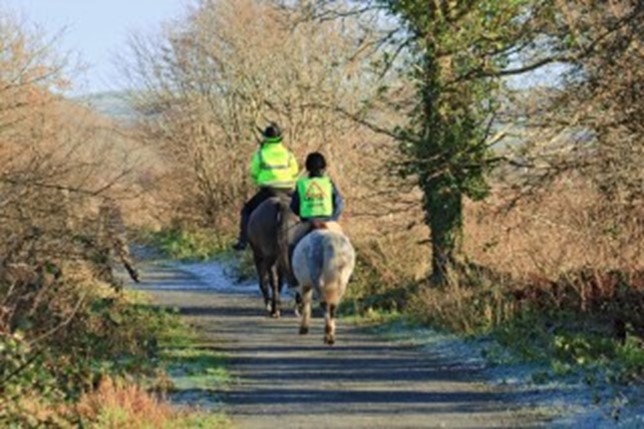 The numbers on the map below relate to a collection of routes, published in the booklet Ceredigion on Horseback - see the sidebar for a downloadable copy.