Llangrannog village beach is a sandy cove nestling between dramatic cliffs. Fishing boats and surfing equipment are gathered around the slipway at the western end of the beach. From a perfect picnic spot on the clifftop above, a statue of St Carannog casts a timeless gaze over the beach and the horizon.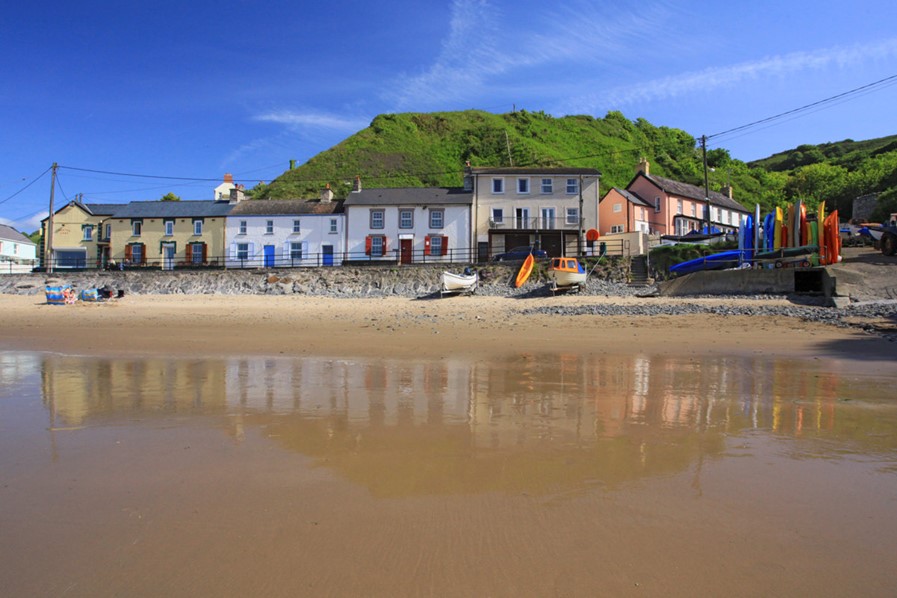 The river Hawen gently flows across the beach, cutting patterns between the pebbles and sand, providing hours of fun for children building sandcastles and temporary dams, whilst the eastern side of the beach has smugglers caves and rockpools to explore.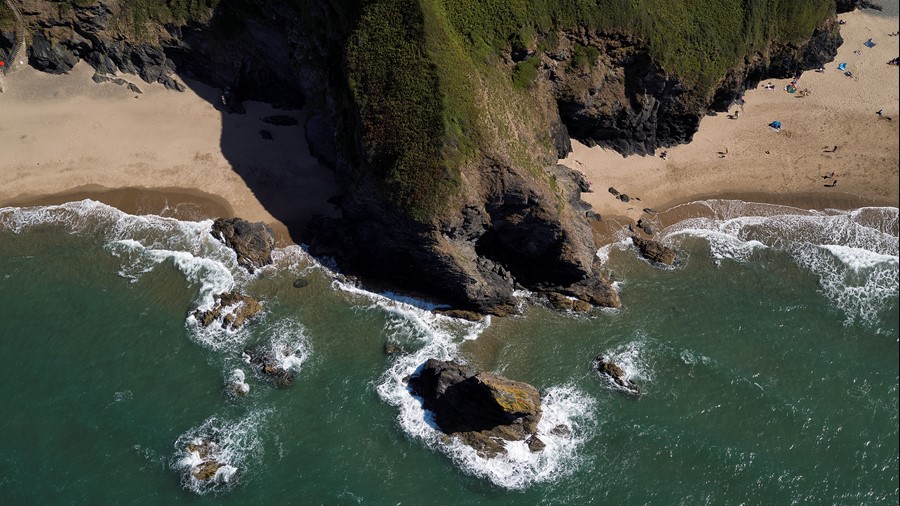 The adjoining Cilborth beach, is easily accessible from Llangrannog. The two beaches are divided by the distinctive rock formation known as Carreg Bica which is the basis of a local legend about a giant and how he was relieved of his toothache. The rock also has interesting geology and even has tiny fossils hidden between its craggy folds.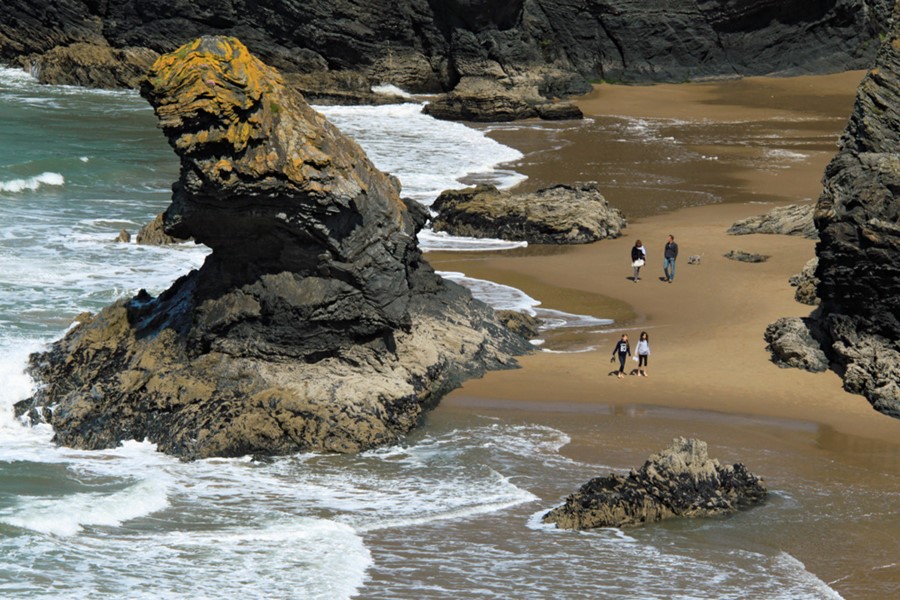 Cilborth beach is accessible along the beach at low tide, and can also be accessed down a steep flight of steps from the Wales and Ceredigion Coast Path. 
The sheltered cove of Cilborth is a favourite canvas for sand artists whose work can be best viewed from the Coast path on the clifftop above.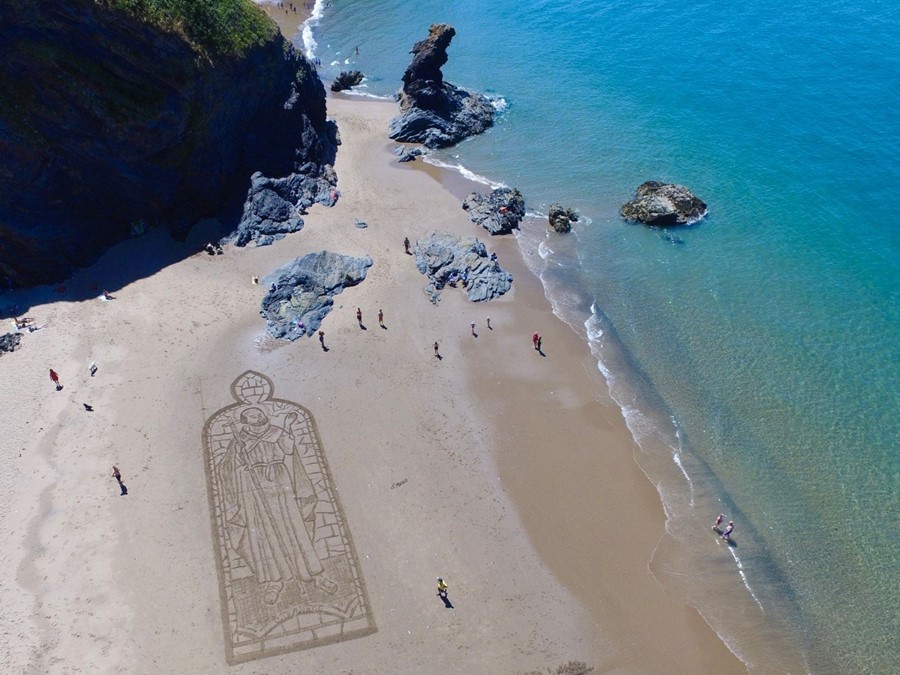 Between Llangrannog and Ynys Lochtyn there are several secret coves which appear at low tide, but are only accessible by sea.  There are also several rocky formations and quiet caves where seals love to rest.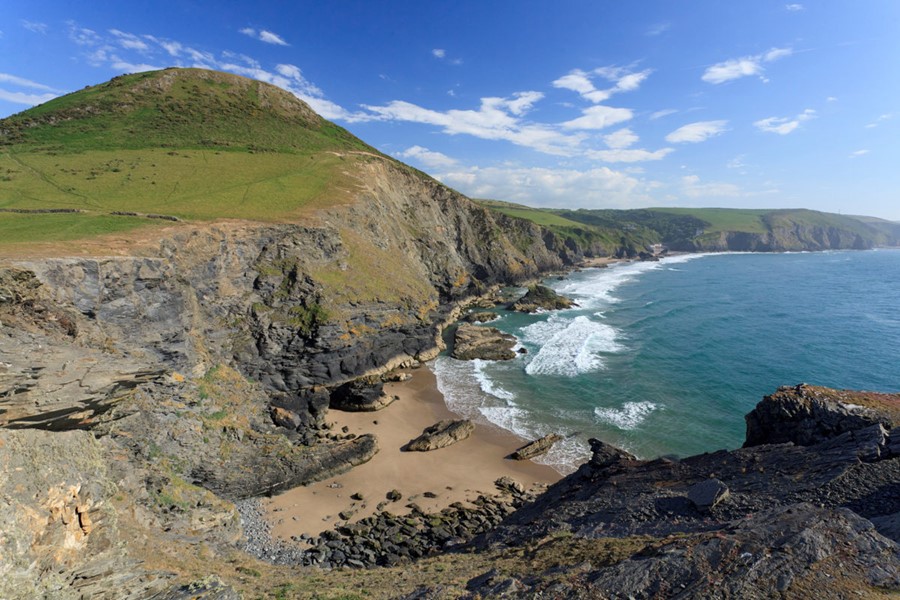 Ynys Lochtyn is an island at high tide, stretching out to sea like a finger across the horizon, visible from almost anywhere along the Ceredigion coast.  The clear waters are popular with experienced divers as well as the Cardigan Bay bottlenose dolphins.