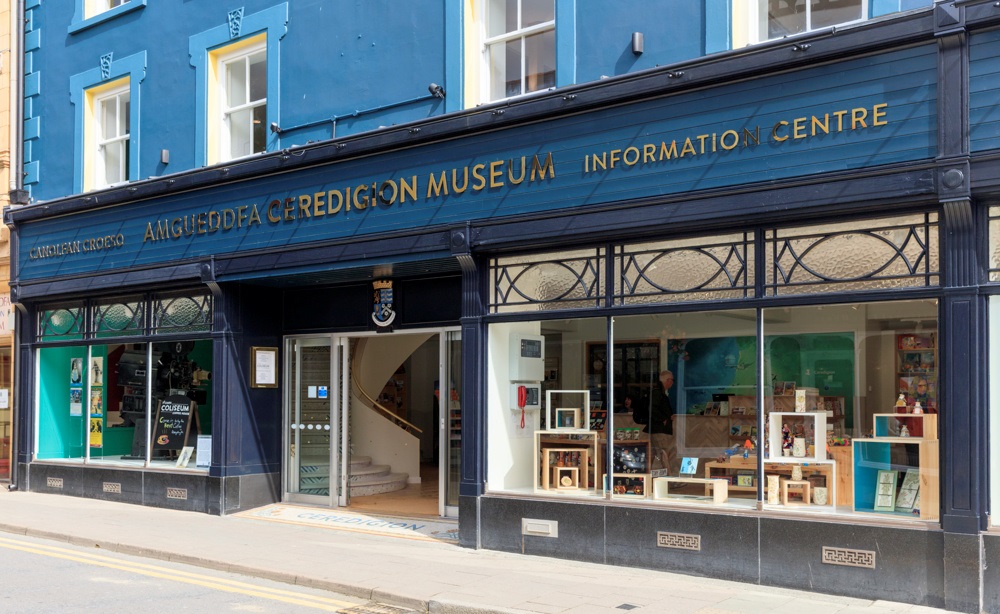 Ceredigion's Tourist Information Centre services
You'll find the best selection of maps and guidebooks for touring and walking in Ceredigion and the wider region at our Ceredigion's Tourist Information Centres at Aberystwyth and Aberaeron.  
Maps and books are also available for sale by mail order to UK addresses. 
A fantastic range of locally relevant and locally crafted souvenirs are sourced for Aberystwyth and Aberaeron Tourist Information Centres.   Aberaeron Tourist Information Centre has a regularly changing exhibition of artwork by local artists, and a choice of locally produced craft including jewelry and textiles, home decor items and greeting cards.  
Conveniently located in the town, the Tourist Information Centres provide a theatre and tour booking service. 
And, it goes without saying, there's a wealth of leaflets to browse, and friendly staff on hand to explain and help you make the most of your visit to Ceredigion.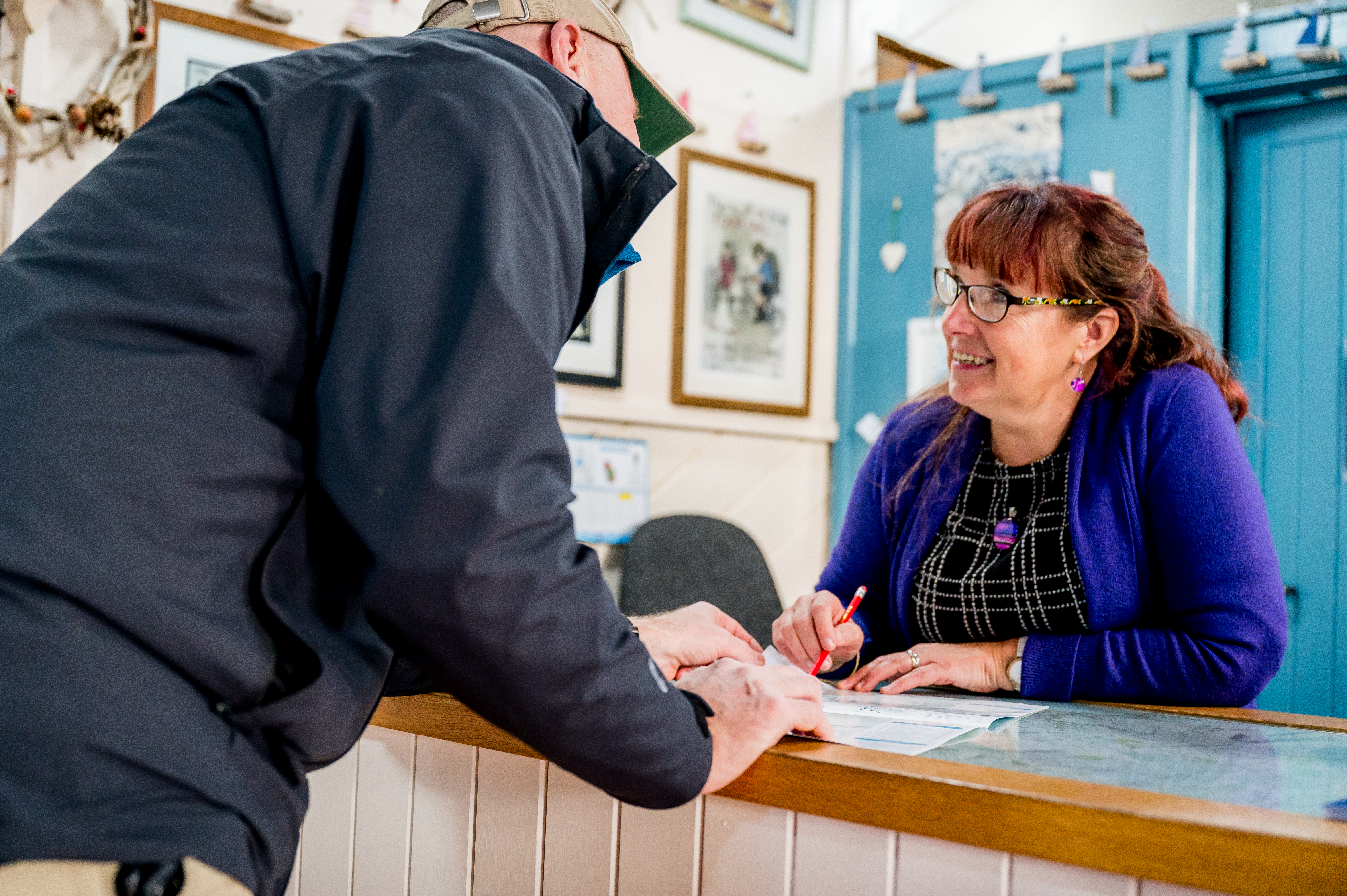 Guidebooks and maps for sale by mail order
See the Discover Ceredigion selected book list​ ​to help you plan a walking holiday in Ceredigion, including Ordnance Survey maps and walking guides for the Ceredigion Coast Path.
Order the complete current calendar year Ceredigion Tide Tables in a handy pocket sized booklet too.
Complete the order form​ and post or email it to receive your guides direct from Ceredigion.​
Free apps to download
The 'Legends of the West' app brings Ceredigion's legendary landscape to life by delivering stories, activities and information to your mobile device as you explore the region.  'Legends of the West' enables you to engage more deeply with the culture of the region and explore the places and spaces associated with some fascinating legends, including Taliesin, Cantre'r Gwaelod and Twm Sion Cati.
Aberystwyth has a free town app with a guide to the town, shopping and eating out and special offers.
In Cardigan use the town's free wifi or the free Cardigan Castle visitor wifi for extra insight into the historic buildings and grounds. Three different tours of the site are illustrated with interactive photos, 360 panoramas and before/after photos of the castle's restoration project. Watch videos and listen to audio stories to learn about the Castle's history, previous owners and ghostly residents.​
Enjoy interactive games and puzzles and identify and find hidden historical items to solve the magical Treasure Hunt.  Receive notifications of points of interest as you walk around and g​et the latest castle news and events information direct to your device.