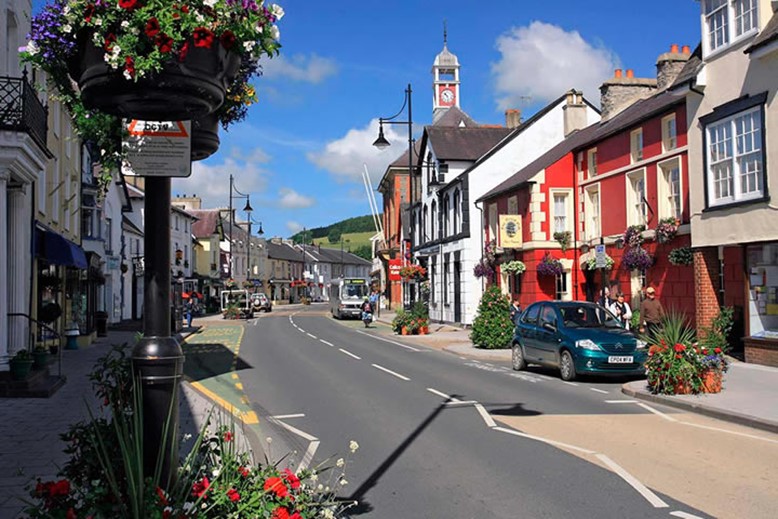 A busy local commercial centre, providing services for a wide area, with a number of independent shops specialising in home furnishings, books, records, art and craft, clothing, food and drink. There's a regular farmer's market as well as excellent cafes serving home made cakes, italian ice cream and other freshly prepared and artisan food. Lampeter has a lively Transition Town community, and even has its own shopping loyalty card. You'll also find supermarkets, a leisure centre and swimming pool, a local museum and a great network of walks to enjoy.
Traditional skills
The area also has a strong textiles tradition -Lampeter is home to the Welsh Quilt Centre​ where annual exhibitions take place celebrating a magnificent collection of historic Welsh quilts alongside contemporary art in its three galleries which also host artists and craftmakers workshops celebrating quilting and contemporary textile art.
Deep in the countryside, about four miles away at Llwynygroes, between the Teifi and Aeron Valleys, you'll find Jane Beck's emporium of Welsh blankets - vintage and new, produced at local woolen mills.
Nearby is Denmark Farm Conservation Centre where you can join courses on country skills and crafts, food and art, as well as enjoy trails through wildlife rich meadows to lakes and copses. At Mydroilyn you'll find Cae Hir Gardens​ - transformed from farmland to garden over the last half a century.
Lampeter - a seat of learning
Founded by Royal Charter in 1822, St David's College (now the Lampeter campus  of the University of Wales Trinity St Davids) is built around the remains of a Norman castle mound, and is modelled on the Oxford and Cambridge colleges with its quadrangle, chapel, library and main hall.  Until the 1970s it was a training centre for Anglican priests but and today specialises in Humanities, offering Archaeology, Anthropology, Ancient Egyptian Culture, Classical Studies, Philosophy as well as Religious Studies.
The University link brought the game of rugby to Lampeter, when a Professor introduced the game to the college in the 1850s. In 1881, Lampeter was one of the founding members of the Welsh Rugby Union.
As well as its heritage as and Anglican centre, Lampeter is at the centre of the area dubbed 'Y Smotyn Du' (The Black Spot) by Presbytarian Methodists irked by the strength of Unitarianism in the area. 
Ancient origins
Romans once mined for gold at Pumpsaint, near Lampeter at a site now managed by the National Trust and open to visitors who can try their hand at panning for gold. Longwood, stretching north along a ridge between the Teifi and Dulas rivers, has a series of hillforts, as well as a network of footpaths and bridleways. A circular wood, known as Caer Olwen recalls the legend of Olwen, whose footprints reputedly filled with white flowers.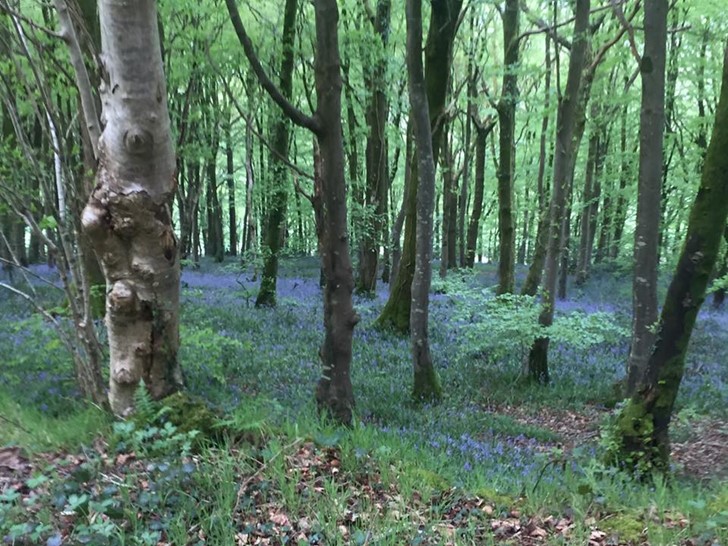 Lampeter, known in Welsh as Llambed (an abbreviation of Llanbedr Pont Steffan - 'St Peter's by Stephen's Bridge') lies at the confluence of the Creuddyn and Dulas rivers with the Teifi. The town is also at the crossroad of several routes and there were once five tollgates on these roads into town, all of which were destroyed in one night in August 1843, during the Rebecca Riots.