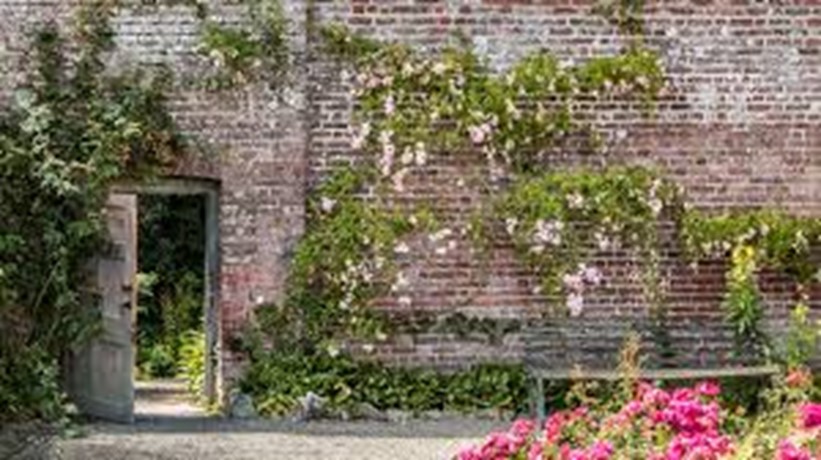 The walled gardens of Ceredigion
Most of Ceredigion's mansions have walled gardens, created to ensure that there was fresh produce and flowers available for the house and its kitchens.
Llanerchaeron 
The walled gardens at Llanerchaeron have been producing fruit and vegetables for over 200 years. Over 50 varieties of apple are now grown at Llanerchaeron including indigenous Welsh varieties such as…. Within the walls you will find productive kitchen gardens, ancient espaliered apple trees, remnants of horticultural technology spanning the lifetime of the garden, herbaceous borders and a wonderful herb garden of 25 beds, arranged in a 'piano key' layout.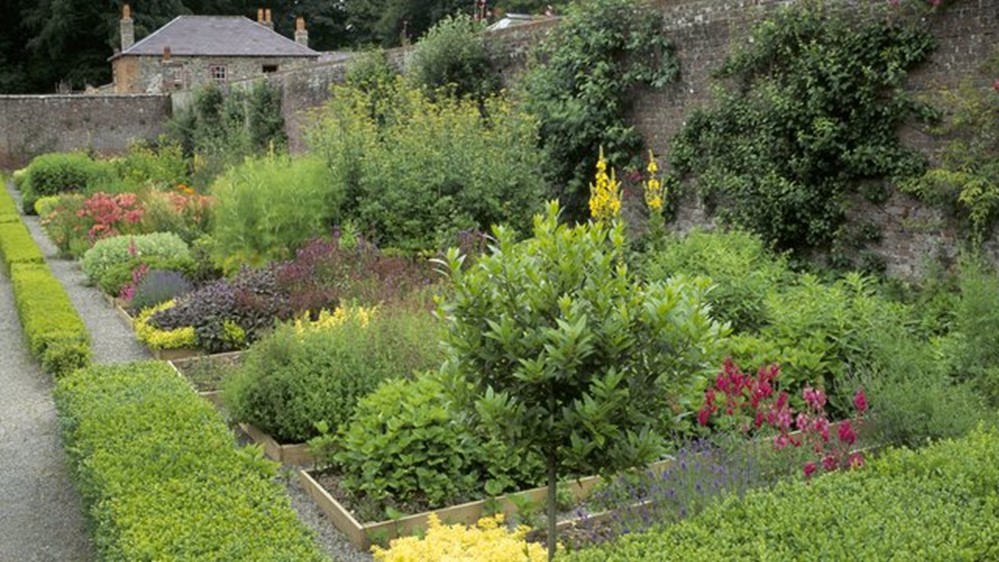 The kitchen gardens are complemented by the estate's home farm and 18th century villa, complete with its own service courtyard of dairy, laundry, brewery and salting house adjoining the main house. The villa, designed in the 1790s, is the most complete example of the early work of John Nash.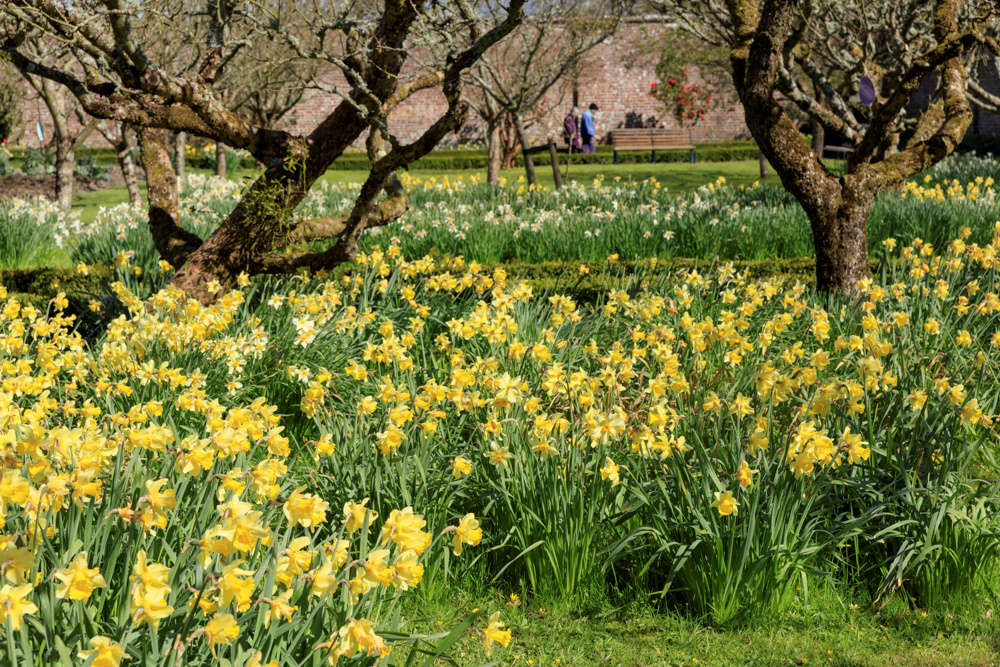 The grounds are an important backdrop to Nash's villa, with an ornamental lake and parkland planted carefully to make the house appear nestled in the landscape. These are undergoing careful restoration to their former Georgian glory.
Llanerchaeron has seasonal gardening and farming activities, plus special events throughout the year.

Tŷ Glyn Aeron
A gently sloping woodland walk leads to the restored walled garden at Tŷ Glyn Aeron. The woodland glade features mass plantings of spring bulbs including snowdrops, wood anemones and bluebells. Within the walls of the garden, the lower level includes herbaceous borders, a restored orchard and a potager kitchen garden. The fruit trees and plants were selected based on those recorded in the notebook of one of Tŷ Glyn's 19th century gardeners.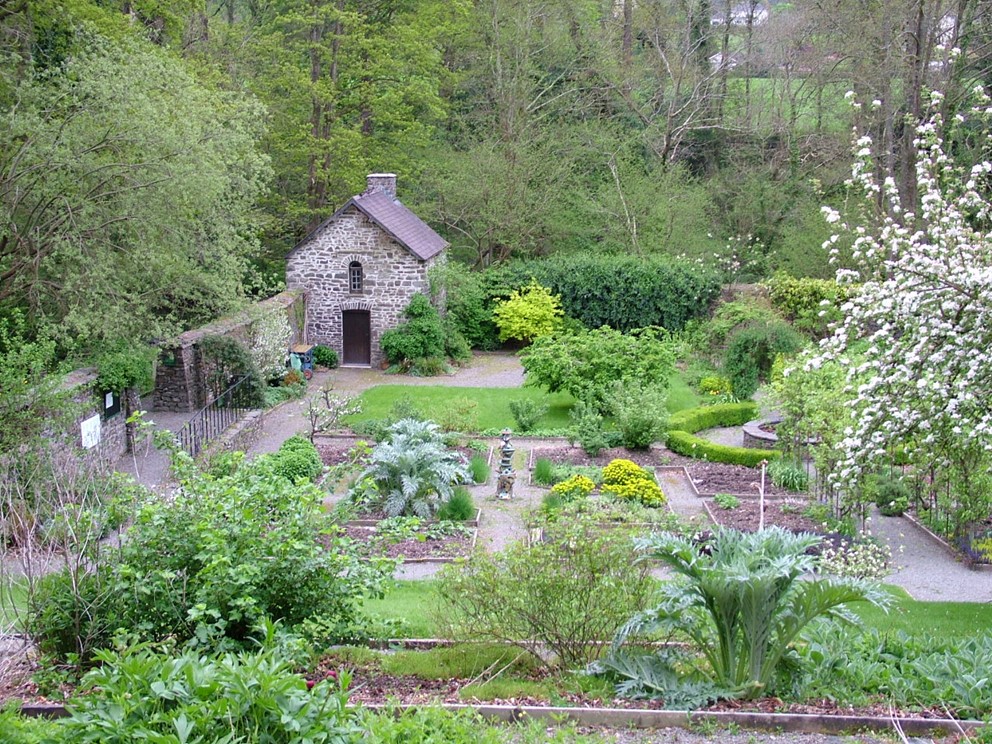 Surprises such as wind and water driven musical instruments are found amidst plantings of unusual shrubs and perennials. In contrast to the tranquil and subtle shades of the woods and sheltered areas of the garden, the south facing terrace beds are planted with a hot, energising colour.
Ty Glyn Aeron gardens are open throughout the year, admission free. The gardens are part of the Tyglyn Trust, and have special fundraising days through the National Garden Scheme. The gardens are accessible to wheelchair users and assistance dogs.

Cardigan Castle
When no longer needed for defence or town prison, the outer ward of the medieval castle at Cardigan became kitchen gardens. In the 18th century parts of curtain wall was removed between two towers to create a sloped 'hanging garden' and the inner ward landscaped to become a bowling green. In the early 19th century a new house, Castle Green, was built. The castle walls, house and grounds fell into disrepair in the 20th century, but have now been restored, and the gardens brought back to their former glory.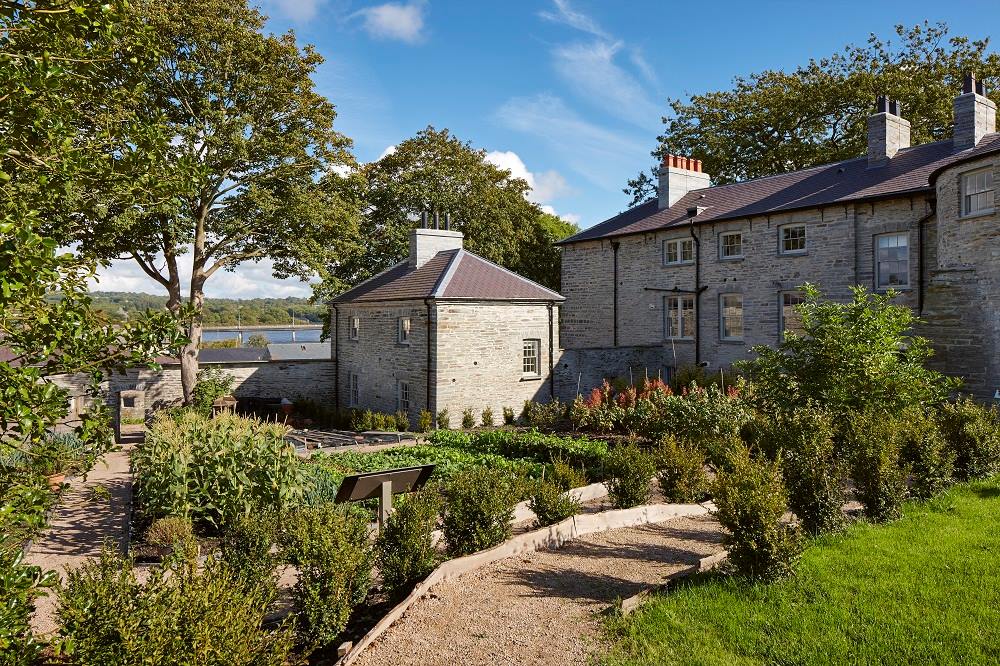 Evergreen shrubs and hollies remain from the Regency garden, and the two acre site overlooking the River Teifi has more than 130 types of plants including a large Turkey oak, a copper beech, snowberry and an important collection of early varieties of holly.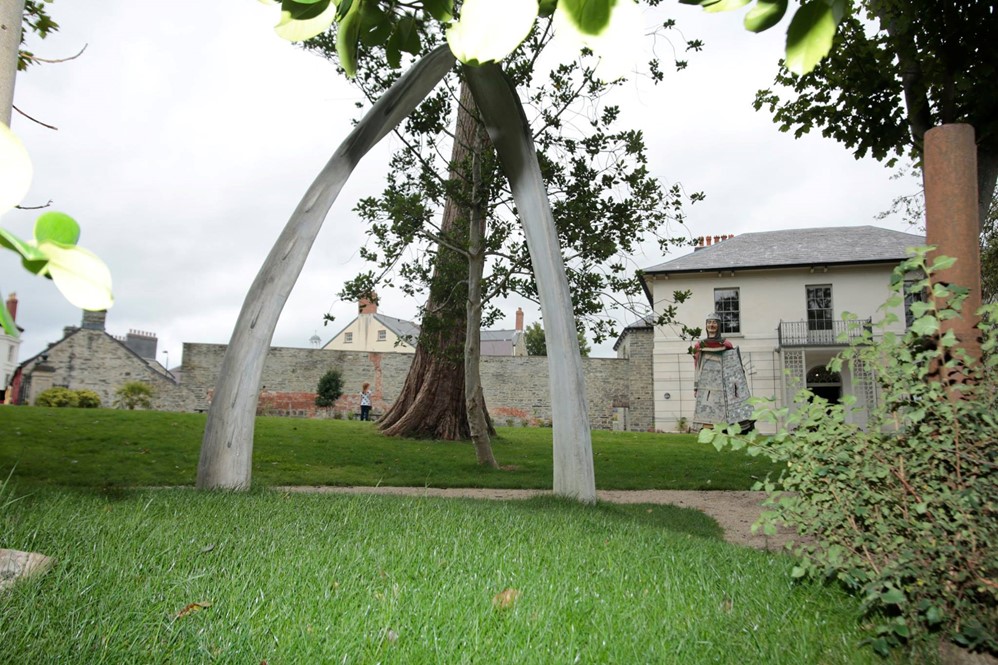 Look out for the whalebone arch – a 'must-have' feature for any early 19th century garden. Another unusual feature is a World War II pillbox, and the giant chair – a favourite photo spot – recalls the most prestigious prize at any Eisteddfod, a tradition which had its beginning at Cardigan Castle.
Caehir - a Welsh garden with a Dutch history
The Royal Horticultural Society Partner Garden, Cae Hir was developed from three fields of rough pasture in the 1980s by Dutchman Wil Akkermans, whose family gardening heritage dates back to the 18th century. Blending the wild with the cultivated and the mass planting of the ordinary to achieve extraordinary results, Cae Hir has colour-themed areas, a bonsai collection, stone and slatework and innovative formal features. Cae Hir's ornamental gardens cover six acres of hillside and has a meandering stream running through it, feeding the water gardens and a variety of bog plants.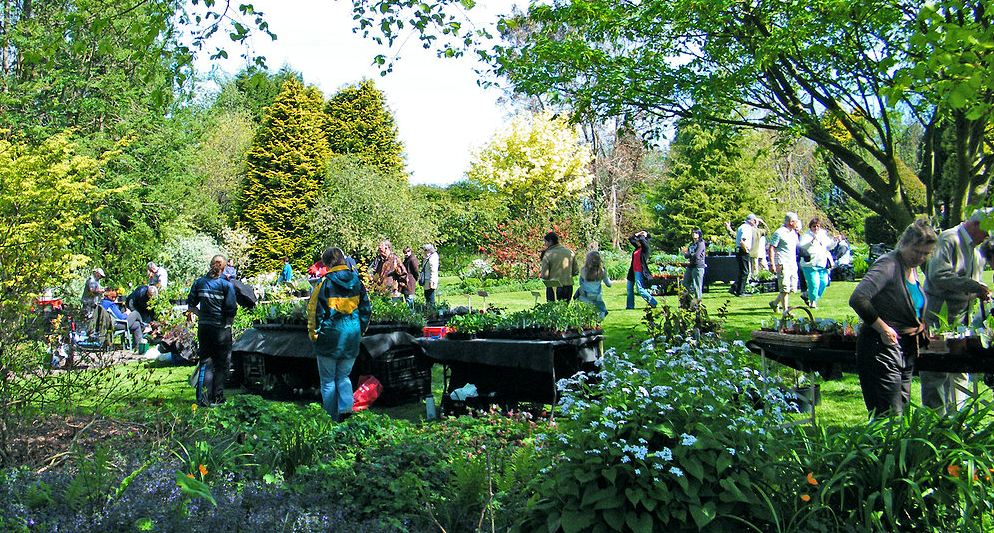 A sunny patio tearoom has views over the surrounding valley. Special events include a plant fair in May and an exhibition of hand stitched quilts displayed around the garden in August.

Mountain gardens
Not only have Ceredigion's intrepid gardeners created beautiful gardens from open fields, but they have also turned unpromising sites on open moorland and steep slopes into havens of beauty and wonder.
Bwlch y Geuffordd 
Situated along a single track road at 1,000 feet on the eastern slopes of the Mynydd Bach , Bwlch y Geuffordd is a nine acre site bounded by woodland and moorland. The three acres of gardens have multiple ponds, waterfalls, and damp areas, as well as drier, hot areas, each planted with a variety of colourful plants. Wildlife thrives in the different habitats, including pine martens, water voles, otters and lizards.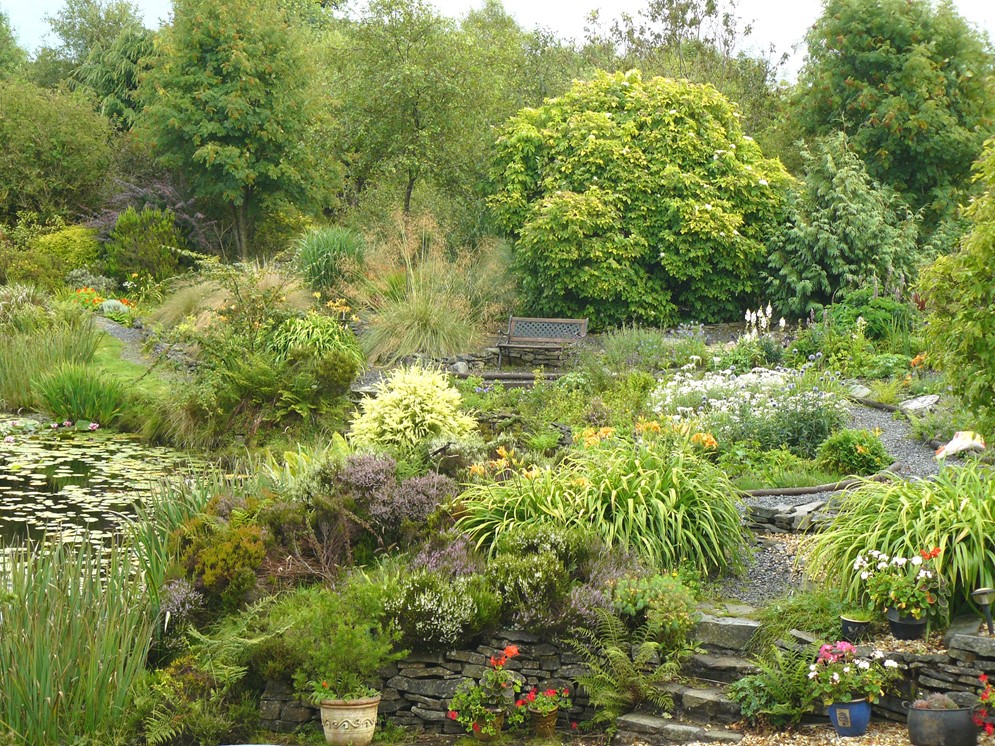 Sculptures and interesting structures are located throughout the garden and there are quiet spots for tranquil contemplation, sketching, and relaxing. Children can enjoy the adventure garden which has musical instruments, a willow den, a cave, various surprises such as dragons and even a jungle area with an African hut.
Open all year round, although May to October are the best months for visiting and National Garden Scheme charity open days.
Pantyfod
The peaceful gardens of Pantyfod are set on a west facing hillside at up to 1,000 feet above sea level. Established over a period of 30 years, the gardens extend over a three and a half acre site overlooking the Teifi valley. Gravel pathways lead from the owners' stone and slate cottage to a viewpoint which commands panoramic views over the river valley and the mountains beyond.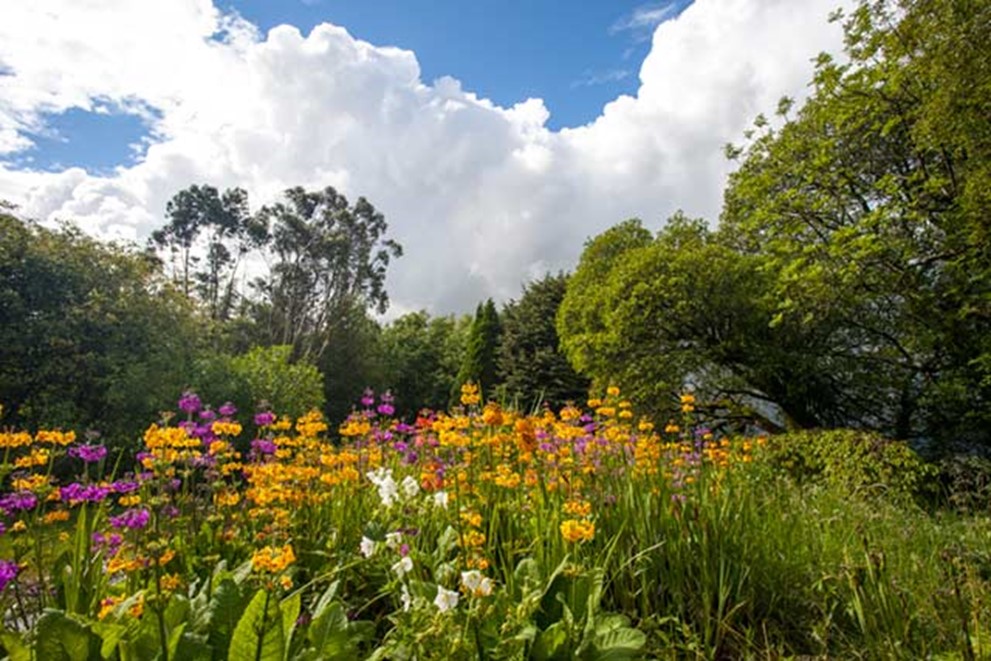 The gardens have a variety of microclimates including sunny banks and terraces, woodland glades, ponds and bog gardens. Plants include rare and unusual hardy perennials, scented flowering shrubs and trees and tropical beds. There is also an enclosed garden area with sensory planting.
Pantyfod's gardens are a wildlife haven and are a perfect location for photography, sketching and painting. The gardens and the onsite cafe are open (paid entry) from Wednesday to Sunday, (11am until 3pm). On Saturdays the gardens are open until late (until 8pm), when you can also enjoy a pizza served straight from the  wood fired oven. . Dogs are welcome.
Creative gardens 
Of course, all gardens are are a display of creativity, with colour, landscaping and clever use of water and other features; some may be more flamboyant than others, and each has a sense of  of its place in the environment, but some gardens take creativity just a little bit further.
Sculptureheaven
Sculptureheaven, at Rhydlewis, was transformed from a 2.5 acre field into a sculpture garden, combining colourful planting with stone and wood sculptures inspired by classical antiquity and mythology from Green Men and an Earth Goddess to Buddha. Explore the Angel House folly and explore the Rowan Grove and the Titan Labyrinth.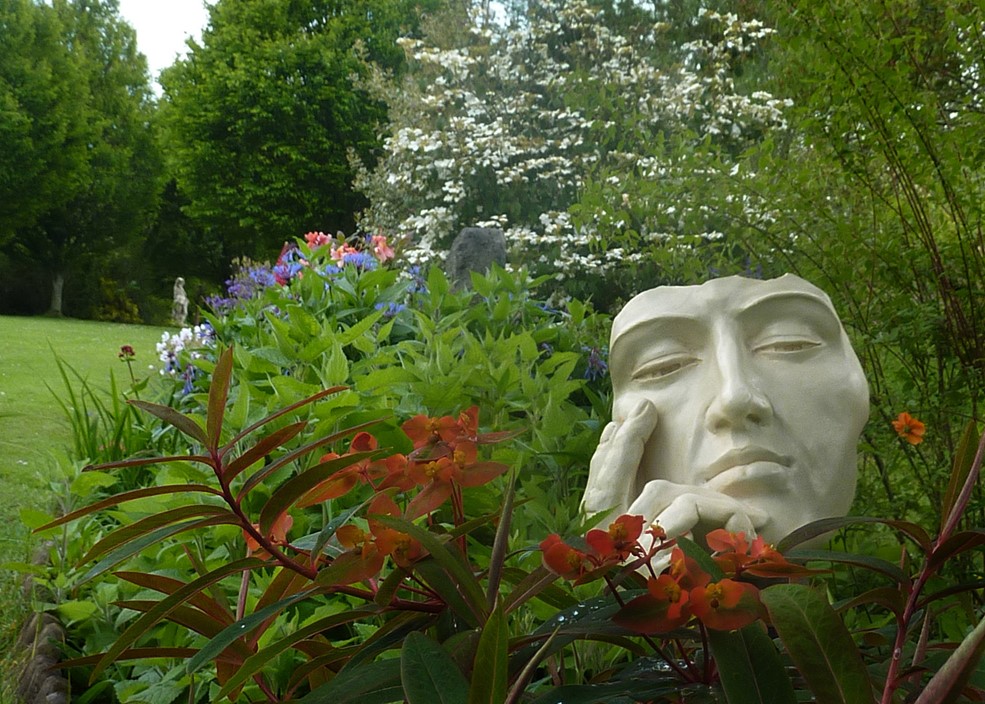 The Sculptureheaven site includes a sculpture workshop and Apothecary gift shop. Homemade cakes and refreshments are available in the Conservatory. Sculptureheaven is open Wednesdays and Thursdays, 11am–5pm, April until the end of October, and all bank holiday weekends. Other times by appointment. Admission free. Dogs welcome on leads.
Llanllyr - a celtic garden
Llanllyr garden is on the site of a Cistercian nunnery founded by the great Lord Rhys of Deheubarth in 1180. An early celtic cross within the gardens suggests that the site dates back even earlier.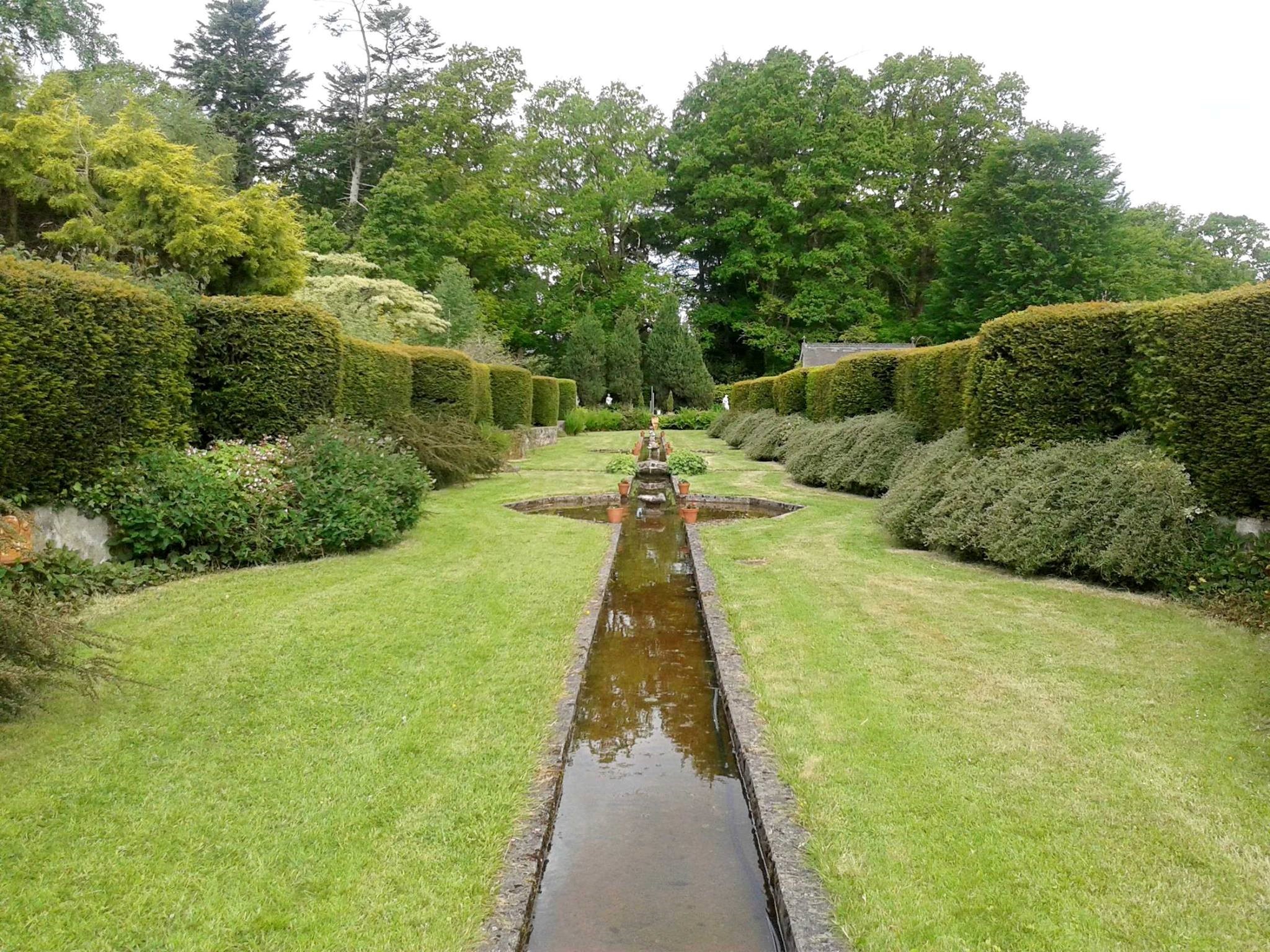 Llanllyr has been in the ownership of the current family since 1720, and the present garden has been developed over 30 years on the site of an earlier, 19th century garden. Features include a Victorian walled kitchen garden, a formal watergarden and large pool, a bog garden, rose and shrub borders, a laburnum arbour, as well as an allegorical labyrinth and mount, with unusual plants. Open through the National Garden Scheme open days, and by arrangement April to October. 
 
Out of the ordinary gardens
Ceredigion gardens range from the small and special to the spectacular. There are specialist gardens to be found too, such as the dye garden at the National Wool Museum at Drefach Felindre in the Teifi Valley, and the butterfly garden in Cwm Rheidol.

The Magic of Life butterfly house and garden
Butterflies are the natural focus of the Magic of Life Butterfly House in the Rheidol valley near Aberystwyth.  The butterfly house is home to some of the largest and most colourful butterflies from all over the world. The extensive collection of colourful and fragrant conservatory plants in the butterfly house are equally exotic. These include bromeliads and Abyssinian and Sikkim banana trees, hibiscus, bird of paradise plants, passion flowers, angel's trumpets and over 30 varieties of buddleja– the butterfly bush. Outside, the native butterfly garden is planted with butterfly friendly plants in hot, tropical colours.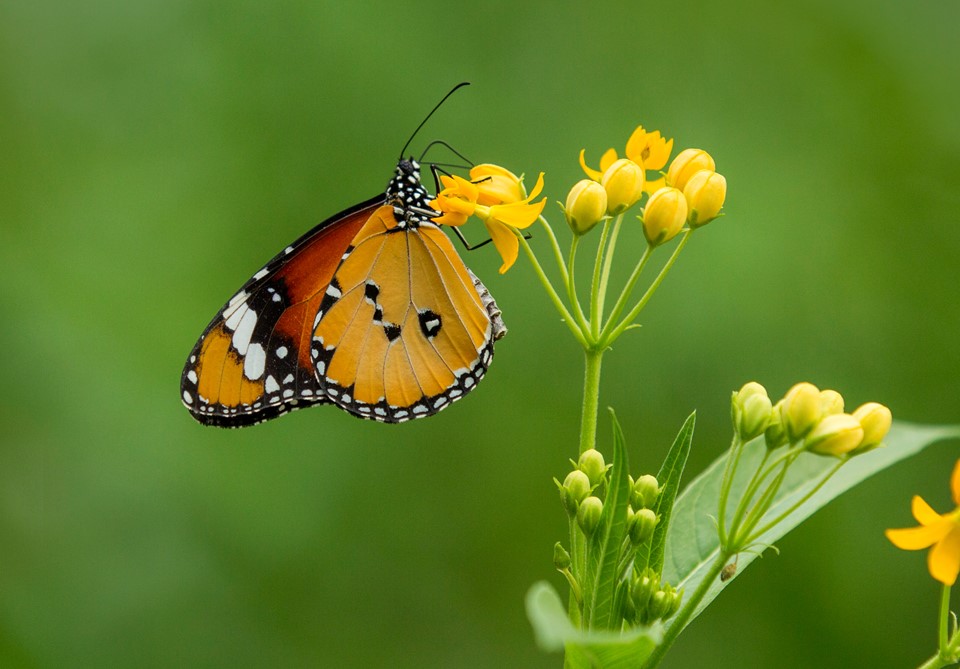 When it's miserable outside, what could be better than this mini tropical rainforest? Come in here, warm up, get tickled by hundreds of beautiful bright-coloured butterflies. Many of the butterflies are now bred on site by resident rain forest ecologist and botanist Neil Gale.
The Magic of Life Butterfly House is run as an environmental charity by friendly botanists who know an awful lot about butterflies (and moths, insects, bees, caterpillars, plants, rainforests...) so make sure you have your questions ready!
The dye garden at the National Wool Museum
The Natural Dye Garden is a community project between the National Wool Museum, Clwb Garddio Drefach Felindre Gardening Club and Ysgol Penboyr Eco Group. Each year the Natural Dye Garden Group selects plants to make an attractive display that will have interesting dye potential. The ground is prepared appropriately, seeds sown, planted out and tended with the help of children from the local primary School, Ysgol Penboyr.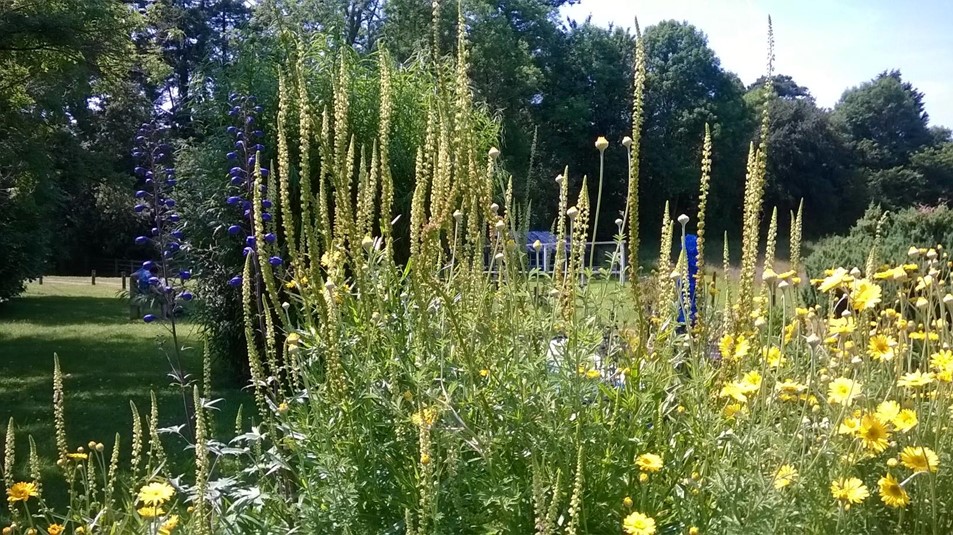 Flowers, leaves and roots are harvested as the season progresses and dried or frozen ready for using for dyeing in the autumn. 
A mini botanic garden in Aberystwyth

The campus of Aberystwyth University has an interesting and unusual collection of plants. The University's largest department is the Institute of Biological and Environmental Sciences (IBERS) which has several sites in and around Aberystwyth, including a collection of botanic greenhouses on Penglais Hill in Aberystwyth, which were established in the 1940s.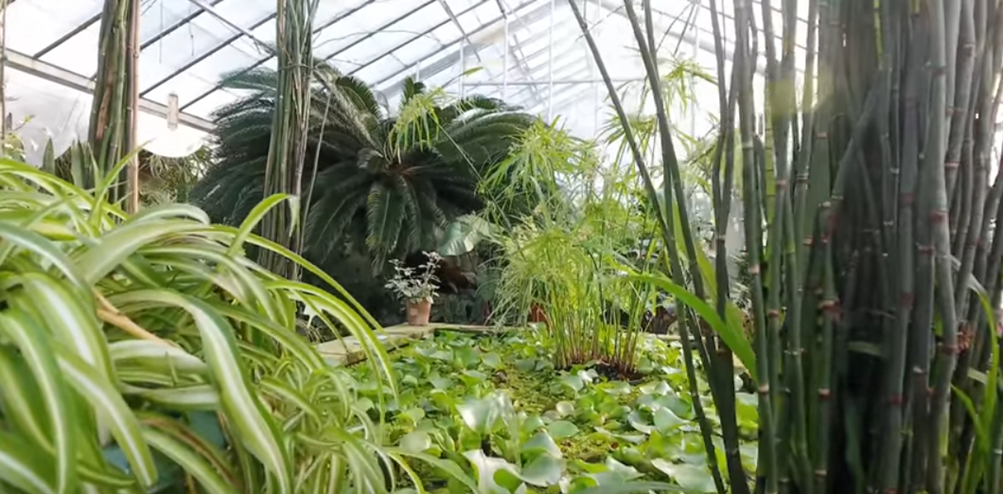 The plants here include everyday tropical food crops such as banana, pineapple, chocolate and coffee; ancient plants that fed the dinosaurs; insect eating plants, orchids and many other plants grown simply for their ornamental value, such as water plants with 'armband' flotation, and a tree fern- the largest plant in the collection!
Students and campus visitors can visit the glasshouses during weekday working hours (9.00-13.00 – 14.00-16.00, Monday to Friday). Entry is through the potting shed!