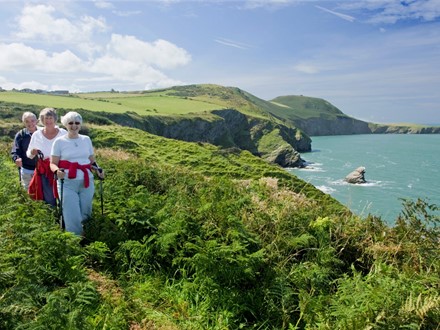 The Ceredigion Coast Path
Ceredigion's 60 miles (96km) Coast Path is a very special part of the Wales Coast Path, with probably the most varied landscape and terrain of the  870 mile (1400km) route. As well as great views north towards Snowdonia and south towards Pembrokeshire, the Ceredigion Coast path has a wealth of wildlife, geological and archaeological features and a colourful history to discover along the way.
---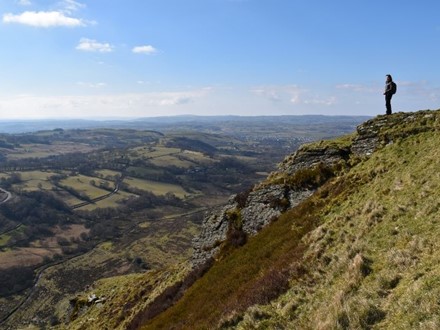 Walking in the Cambrian Mountains
The Cambrian Mountains has a range of walking trails, exploring woods and waterfalls, and the ancient routes of medieval monks, the paths taken by romantic 19th century writers and poets in search of adventure, and the tracks of the hardworking drovers and miners.  Find quiet solitude on some of Ceredigion's more challenging walks, and view the peaks of Snowdonia and the Beacons of south Wales from a different perspective - from the summit of Pumlumon.
---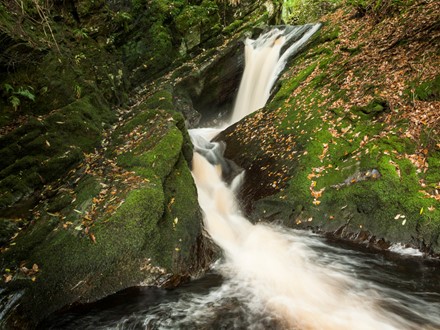 Wilderness escapes: waterfalls, woods and wetland reserves
Ceredigion's countryside is a haven for wildlife with moorland, woodland, rivers and quiet lanes lined with flower filled hedgerows providing great habitats. Simply go for a walk, visit one of our many and varied nature reserves or wildlife centres, or let our local guides and experts show you the best on walks, talks and tours.
---