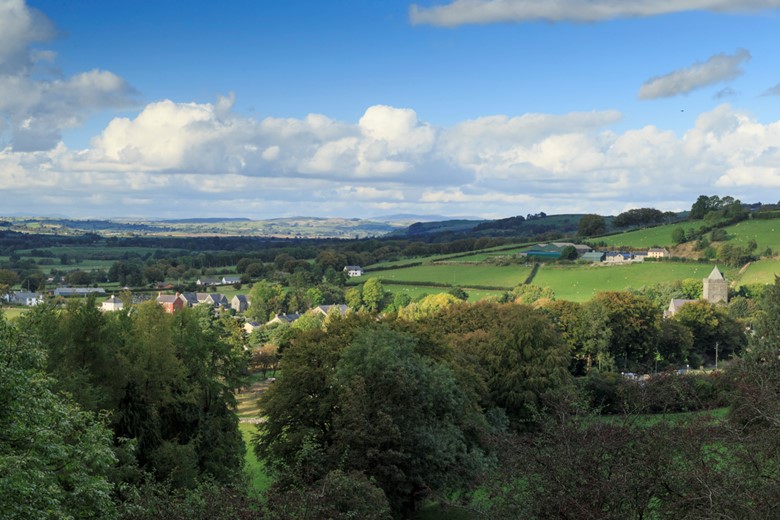 The site is associated with religious worship from the 7th century, and there is a collection of early Christian crosses in the large church, which is dedicated to St David and there are fragments of other carved stones are embedded in the walls of the church, founded by the Bishop of St David's in 1287, as part of a potential university on the model of an Oxford college, but never realised.
One of Oxford University's Bodleian Library's treasures is medieval Welsh manuscript, produced at Landdewi in 1346 and known as the Book of the Anchorite of Llanddewi Brefi, includes the earliest known translation into Welsh of Rhygyfarch's Life of Saint David.​
Powerful sounds
A legend associated with the building of the church at Llanddewi Brefi relates how two oxen were struggling to pull a heavy load of stone over Foelallt crag. One of the oxen collapsed with the strain and as he died, the other lowed loudly nine times – so loud that it split the crag in two. This opened up a route that enabled the remaining ox to pull the load by himself.   Cwys yr Ychen Bannog (the furrow of the Bannog ox) is a 2km long linear ditch thought to be a pre-historic boundary demarcation between Strata Florida and Tregaron.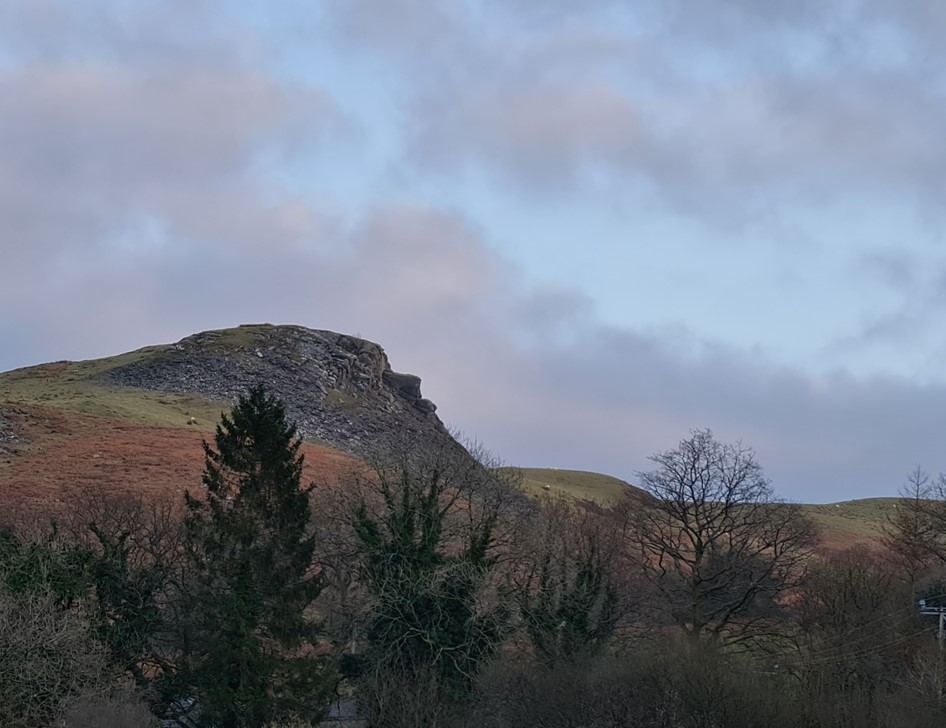 Rogueish notoriety
The quiet remoteness of the Cambrian Mountains must have appeared to be the perfect place to hide an illicit business for a couple of Cambridge academics, who developed one of the larges LSD manufacturing operations in the world. However it became the focus of 'Operation Julie' which involved 10 police forces in the largest drugs bust in UK police history.
More recently, Llanddewi Brefi was made famous by the BBC comedy series 'Little Britain', starring Matt Lucas. Despite not being the location of filming, the sign to the village has been stolen many times. 'Daffyd', the character played by Lucas,is an incorrect spelling of Dafydd, the Welsh for David, of which Dewi is an alternative form.​​