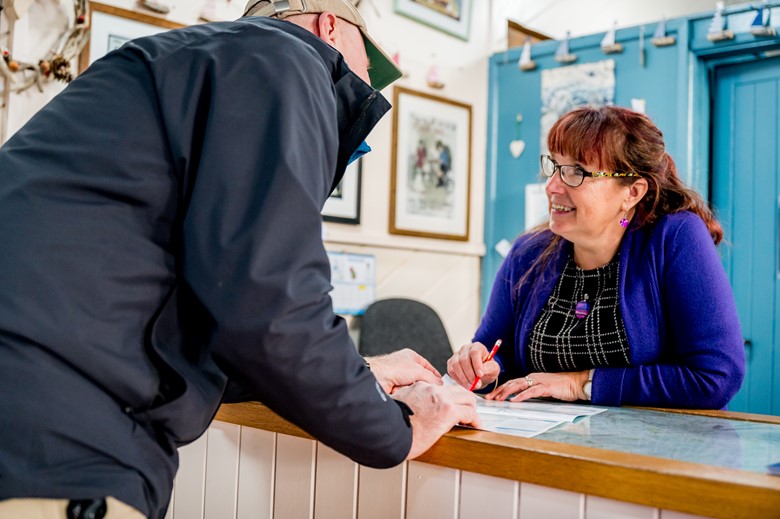 Free apps to download
In Cardigan use the town's free wifi or the free Cardigan Castle visitor wifi for extra insight into the historic buildings and grounds. Three different tours of the site are illustrated with interactive photos, 360 panoramas and before/after photos of the castle's restoration project. Watch videos and listen to audio stories to learn about the Castle's history, previous owners and ghostly residents.​
Enjoy interactive games and puzzles and identify and find hidden historical items to solve the magical Treasure Hunt.  Receive notifications of points of interest as you walk around and g​et the latest castle news and events information direct to your device.
Download the free apps to your smart phone or tablet whilst at home to help you plan your visit, or download them during your visit using free local WiFi.
Cardigan town free app
Cardigan town app on Google Play
Cardigan town app on Apple app store ( i-tunes) 
Cardigan Castle App 
Cardigan Castle app on on Google Play
Cardigan Castle app on Apple app store ( i-tunes)
Natural Resources Wales
Natural Resources Wales manages several sites in Ceredigion. There are two apps you can download - the PlacesToGo app shows you where you can go and what you can do and you can a search and view walking trail maps and find out where to go mountain biking and horse-riding in forests.
The PlaceTales app explains the natural and cultural heritage of some of these forests and reserves. It includes audio trails and folk tales to help bring these places to life
Both apps are free to download on Android  and iOS devices.
Wales Coast Path app
Use this app to get more out of a local walk on the Coast Path.  Te app contains entertaining activities for children, and interactive content that works with the  information boards at seven location on the Wales Coast Path. New Quay is one of these locations, the half way point along the path.  You can use the augmented reality resources to learn about the Great Storm that wreaked havoc along the Welsh coast in 1859, including three places in Ceredigion: Aberystwyth, New Quay and Aberporth. 
Find out more on the Wales Coast Path website. 
Cadw
On the Cadw app you'll get details of all the Cadw sites across Wales, including Strata Florida Abbey in Ceredigion.  
You can download the free app from the Cadw website. 
Land of Legends website
on the Land of Legends website, you'll find a map that shows the locations of stories and legends of all kinds, including information about poets and authors across Wales. For more information go to the website of Literature Wales.