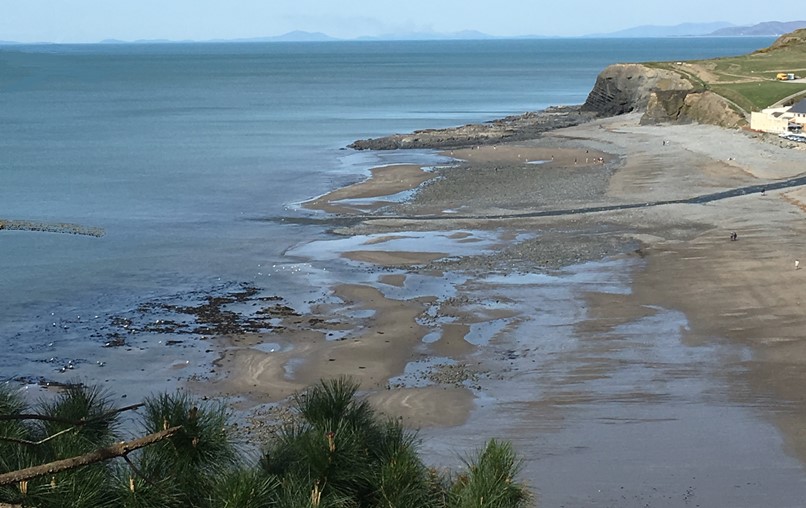 The beach at Clarach shelters under the slate and shale cliffs of Aberystwyth's 'Constitution Hill' and can be reached from Aberystwyth along the Coast Path.  The beach itself is made up of a pebble bank, coarse sand and an area of softer sand as the beach extends to about 500 yards at low tide.  A bridge straddles the banks of the Clarach river that breaches the pebble and shingle storm beach.
To the north of the main beach there are dramatic rocky crags and sea platforms, so there are plenty of rock pools to explore.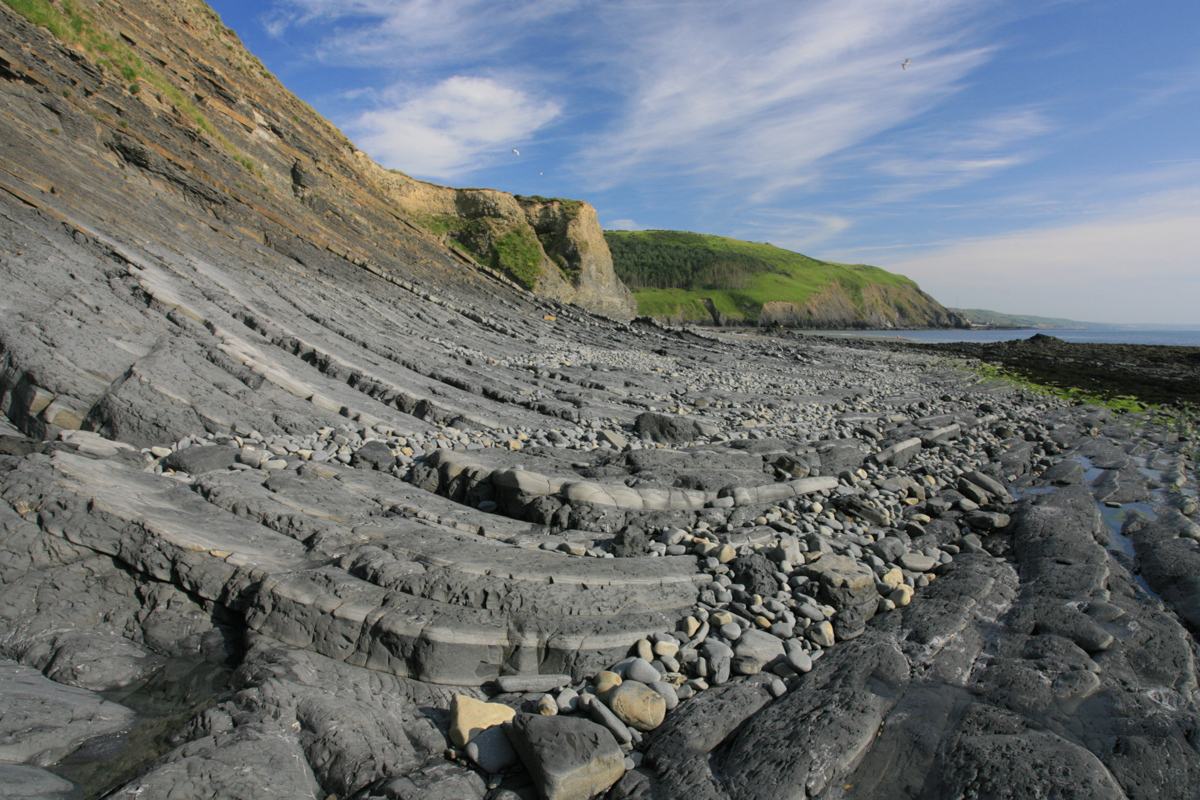 The dramatic rock formations hint at how the once soft mudstones, grits and sandstones deposited on the ocean floor were then folded, shaped and eroded over the last 400 million years ago.  
Space scientists at nearby Aberystwyth University have found the beach to be a perfect place to test components of the Mars rover.
Just to the north of Clarach is the private beach of Wallog, with the distinctive pebble bank of Sarn Cynfelyn - a glacial moraine which stretches for about seven miles out to sea, a feature which may have given rise to the legend of 'Cantre'r Gwaelod' (the Sunken Hundred).  Near the beach is an old lime kiln, and a pleasant grassy area, perfect for a picnic.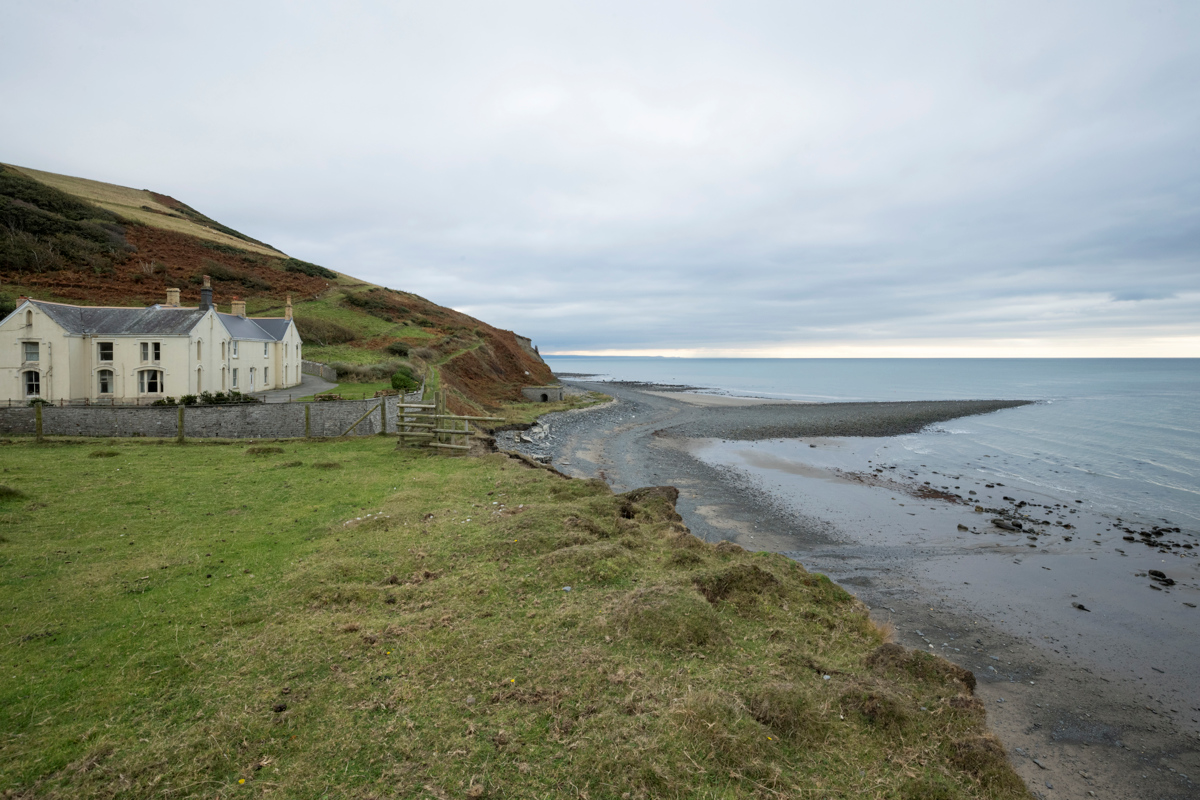 Wallog, with its distinctive pebble bank known as Sarn Cynfelyn.