The seafront at Aberaeron is divided by the harbour at the mouth of the river Aeron. To the south of the harbour wall, there's a steep shingle and pebble bank down to a series of groynes, between which a good expanse of sand is exposed at low tide.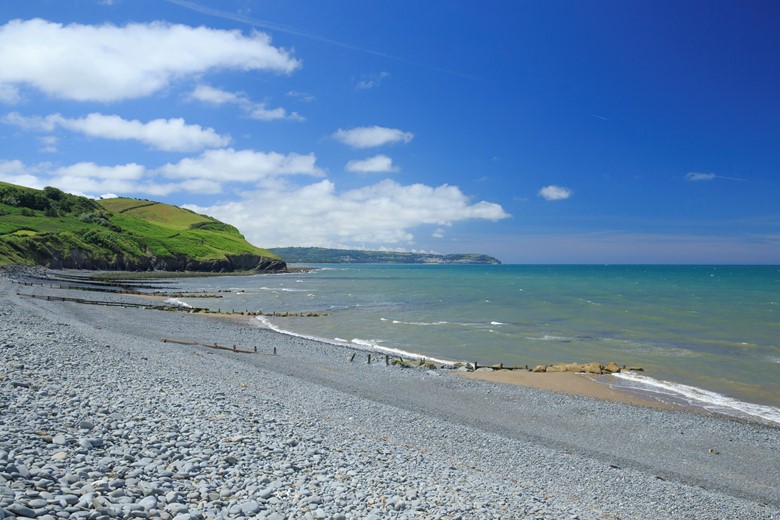 To the north of the harbour, beyond the new rock and concrete sea defences a rock and shingle beach stretches for almost two miles up the coast to the little former fishing and shipbuilding village of Aberarth. It is a popular section of the Ceredigion Coast Path, with a choice of routes back to Aberaeron. 
The rocky platform continues on the north side of Craig Ddu (Black Crag) at Llanon, where low clay cliffs stretch along a mainly rock and pebble beach, with a few patches of sand at low tide.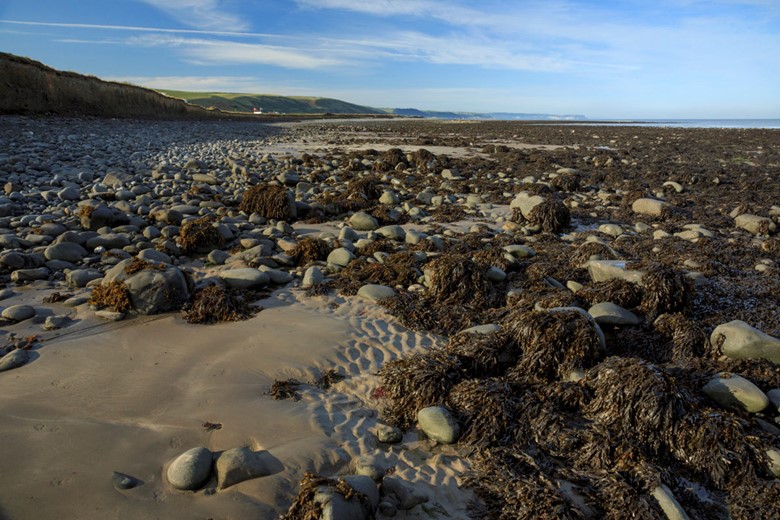 The almost mile long Llanrhystud beach has a wide expanse of sand at low tide, backed by a pebble and shingle bank.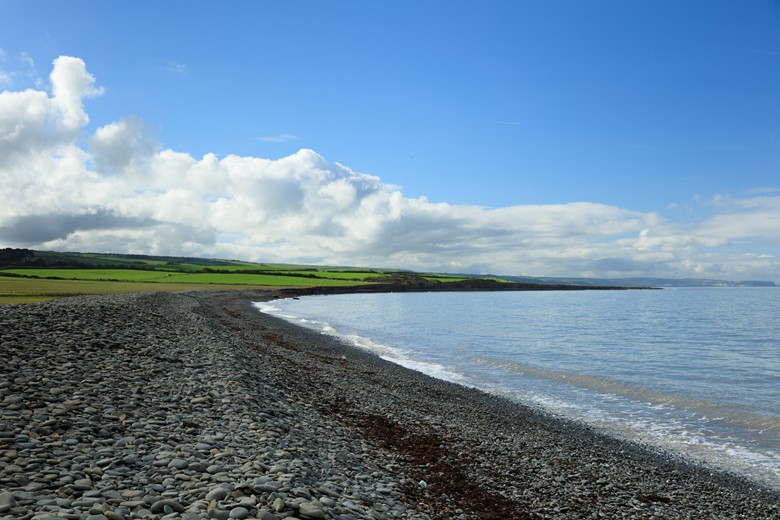 Perfect for picnics and breezy rambles along the shoreline, this coast is transformed as the tide ebbs and flows and as the seasons change. 
Aberarth and Llanrhystud are both popular local surfing spots.