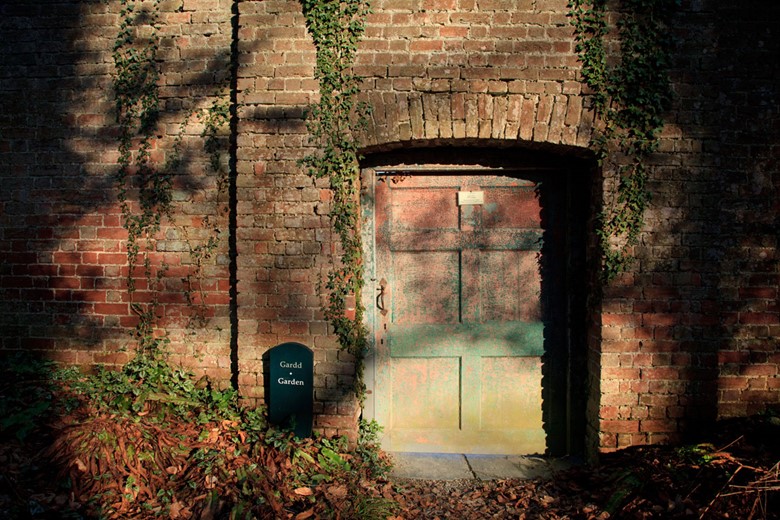 Pumpkins, potions and trails for Calan Gaeaf/ Halloween
The end of autumn and the beginning of winter is marked with many traditions  - some stretching back to the pre-Christian times and the Celtic Samhain (SOW-an). This was thought to be the time of year when the unseen divide between the real world and the spirit world would grow thin, allowing spirits to mix with the world of humans.
In Wales, the first day of winter was November 1st and the night before is known as Calan Gaeaf, 'Winter's Eve, and Ysbrydnos or Spirit Night – when the spirits came out to visit.
Calan Gaeaf/ Halloween falls during the school half term, so there are lots of activities available to entertain the children and a great opportunity to dress up.
First... pick your pumpkin!  There are pumpkin fields where you can pick your own pumpkin to carve at home or join in pumpkin carving activity and other creative craft activities across Ceredigion.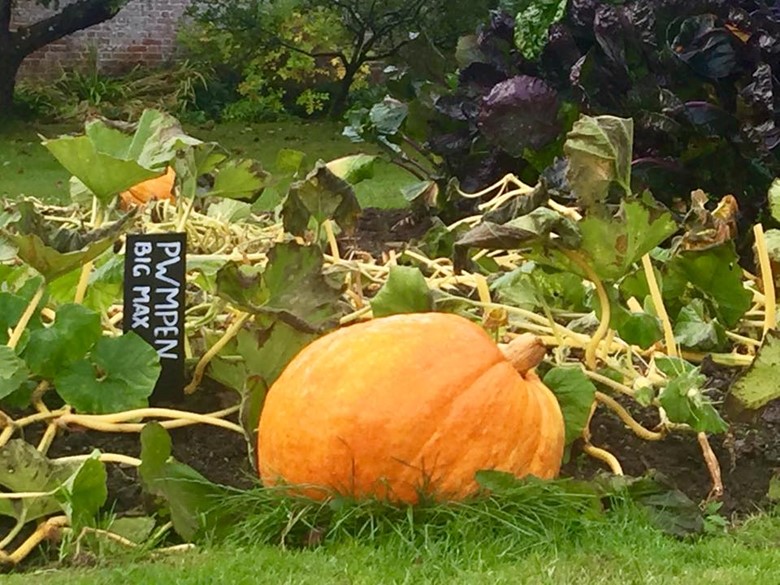 Halloween craft and activities for children
Amgueddfa Ceredigion Museum are offering a series of free, fun workshops for children over the Half Term Holiday as part fo the Welsh Museums Festival. Younger (4-10) children will be inspired by the museum's treasure trove to create a magic spell on special parchment and whizz up a powerful potion. Older children ( 9 and older) can explore various animation techniques with artists Charlie Carter whilst creating a storyboard and fireworks animation  and exploring the history and culture of fireworks. Spaces on these workshops are limited are limited so pre- booking is required.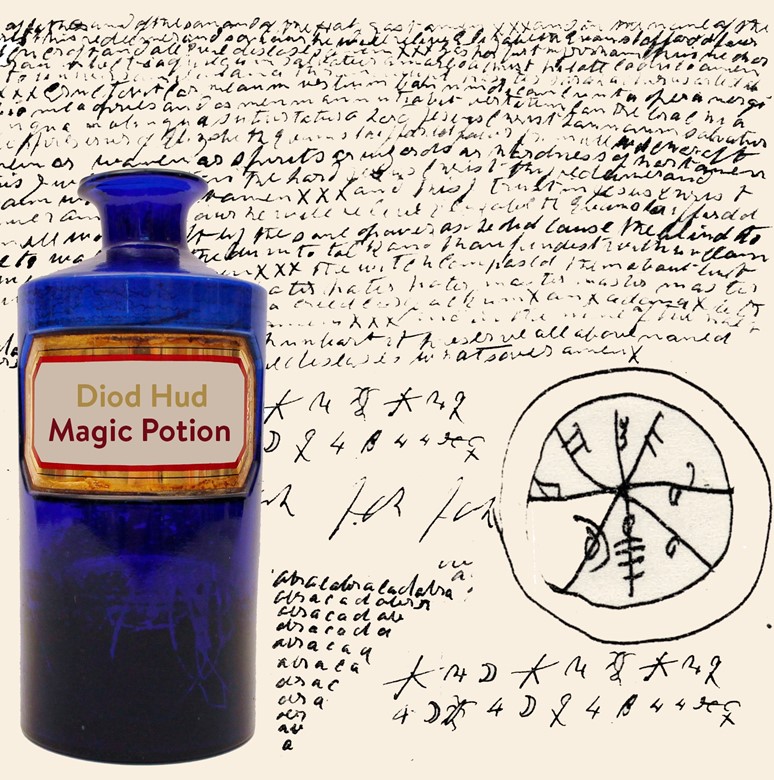 Autumn is a lovely, colourful,  time of year to explore the grounds of Llanerchaeron, and being a historic estate withcrafting captivating storyboards to bringing your characters to life, all while exploring various animation techniques. medieval, or even older foundations, there's bound to be a few ghosts and stories to discover.  Get into the spirit of things with a range of activities around the farmyard and walled garden including dressing up scarecrows and a spooky fairy door trail. There will also be potions and treats cooked up in the mansion's kitchen, and a storyteller that will reveal the intrigues and characters of the past.
The Welsh Wildlife Centre on the Teifi Marshes at Cilgerran have a Halloween Nature Quest trail and various craft activities throughout half term week. 
RSPB Ynyshir is a fantastic site for a family walk, but for halloween there's a special Creepy Creatures Trail and also a Twilight Trail event at Calan Gaeaf, October 31st 
Take a walk around the scary scarecrow field after a session of pumpkin carving, arts and crafts and games at Coedmore Home Farm's Haunted Cabin, or spend the afternoon making Halloween jewellery and creating gruesome slime at Fun at the Flair children's craft activity hub in Cardigan whist it is Fun at the Scare.
Come dressed up to watch Aberystwyth Arts Centre's Halloween Town  as Jack Skellington, the king of Halloween Town, brings confusion and disruption to Christmas Town in Little Dance Project's interactive and fun dance show for little ones aged 2 and over. Inspired by the story by Tim Burton.
As well as fright night experiences for adults and older children, there are  also gentler children's activities including pumpkin carving and a Witches Potion Trail at the Silver Mountain Experience in Ponterwyd.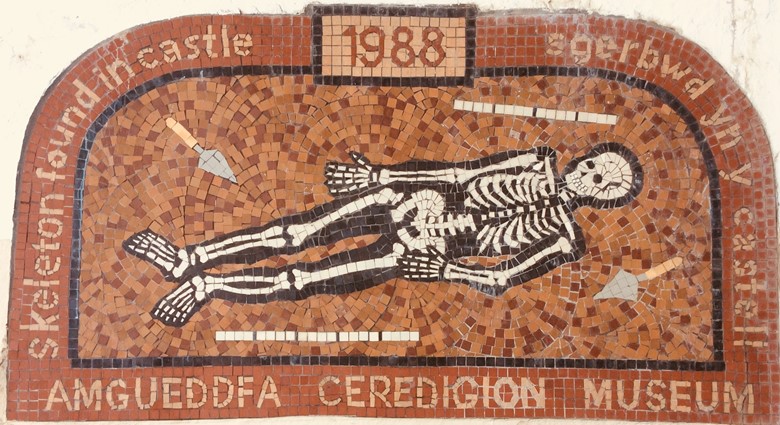 Guided walks, tours and talks
Can you tell the difference between the murderously macabre and the made up? The feverishly frightening or just plain fibs? Mosaic expert Alison Pierse becomes the Demonic Mosaicist of Great Darkgate Street to guide you on an immersive ghostly walking tour of Aberystwyth town. Some of the stories are true and some of them are just a pack of lies. Can you spot the ghouls..t?
Ceredigion's county archives are a rich source of stories and on October 31st, County Archivist Helen Palmer explores people's belief in magic and witchcraft in the old county of Cardiganshire. The event is part of the Welsh Museums Festival.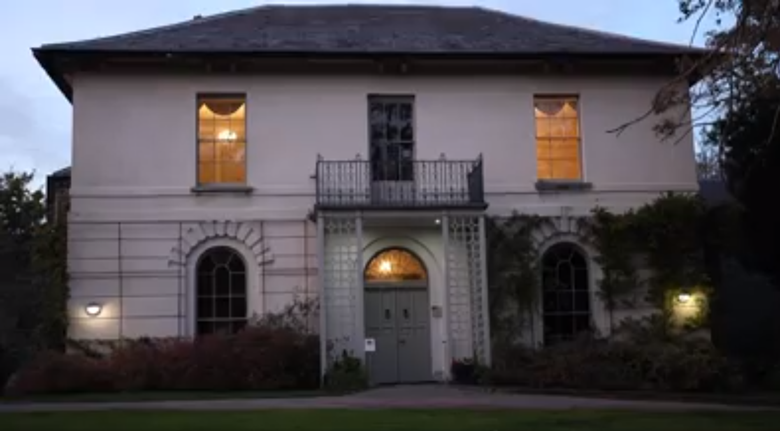 Cardigan castle has several buildings built from 12th century through to the 21st century. Bats roost in the cellars and there are rooms said to be haunted by ghosts.  Join Dark Wales Tours in December to explore the incredible history of Cardigan Castle and hear about the numerous paranormal experiences that have been reported over the years.
You can even stay overnight at Nanteos mansion, haunt of the Gray Lady  and the harpist in the woods.
But if you prefer to hear stories and then go home, storyteller Peter Stephenson at Llanerchaeron, sharing the stories of ghostly and ghoulish goings on in the Aeron valley.
Meanwhile Delyth Badder will be in Aberystwyth - at both the National Library of Wales and Waterstones bookshop, exploring the motifs and themes of Welsh folklore over the centuries. Also in Aberystwyth, at the Bookshop by the Sea, Susan Stokes-Chapman leads a discussion on 'Winter Spirits' Welsh mythology, and Halloween, and her writing craft.
Sweet, spectacular and maybe spooky wildlife?
Visit the RSPB Ynys-hir reserve  with the family and pick up a clue sheet and learn more about some creepy creatures on a self guided family wildlife trail around the reserve during the autumn Half Term holiday. Collect a clue sheet at the Visitor Centre when you arrive and see whether you can solve the riddles. Who comes out at night? Which creature has eight legs?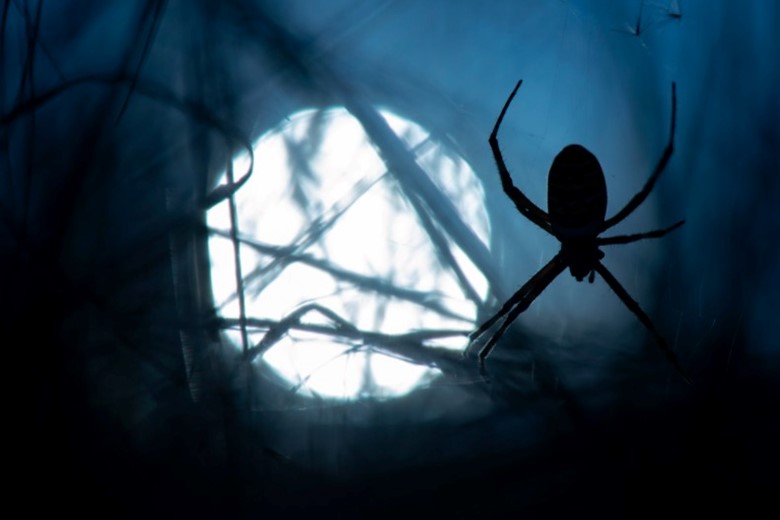 Other family events over October half term include family birding sessions, pond dipping, nature-inspired crafts and a special Twilight Trail on October 31st with a woodland walk, games and hot chocolate round the fire - perfect for Halloween!
Can the family take on the Welsh Wildlife Centre's challenging Halloween/Nos Galon Gaeaf Quest to help protect the nature reserve from spooky spirits and creepy creatures?
Search the trails for special ingredients to create a protection potion then return to the visitor centre and add them to the cauldron.  Earn a prize and save us all from those pesky phantoms!.  No need to book, the Quest is available from shop desk.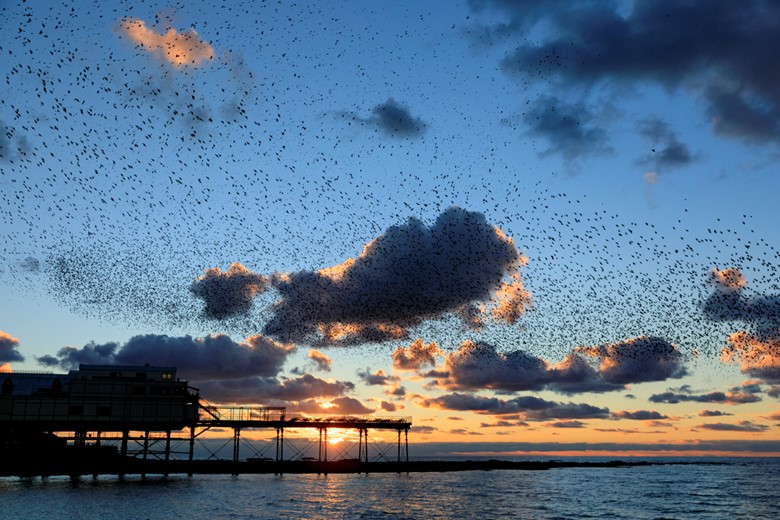 A free spectacle that draws people to Aberystwyth at dusk in autumn and winter are the swirling murmurations of starlings coming in to roost under the Pier.  Can they cast their magic spell on you?
Firework displays
Bonfires are an ancient Calan Gaeaf tradition in Wales, but now also linked to the commemoration of the Gunpowder Plot and Guy Fawkes.
Firework displays in Ceredigion are organised by charitable and community organisations to raise funds for local good causes.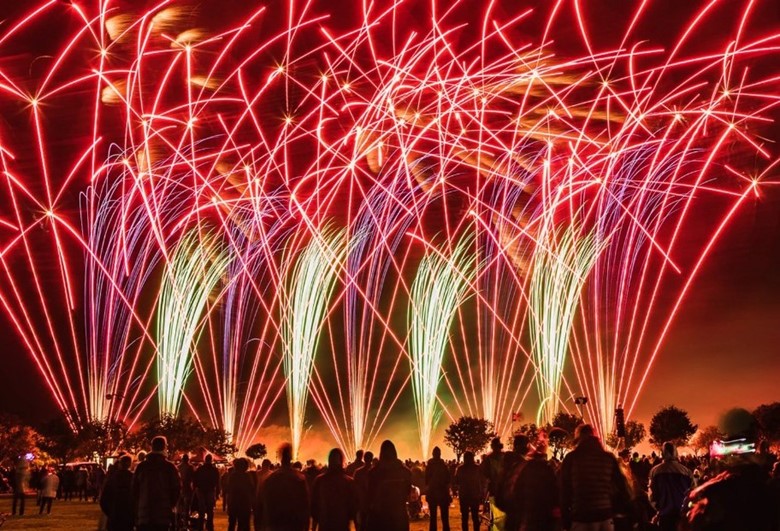 Halloween at the Silver Mountain Experience  
A restored 19th century silver lead mine, already echoing with heroic and haunting stories  from the past has special events for Halloween. The buildings form a unique complex where myths and fantasy provide new tour experiences and interactive features.

The guided tours of the Black Chasm which lead visitors through tales of Welsh history, myth and legend and for Halloween have added spooky twists and spine-tingling ghost stories.
There's pumpkin carving, and children of all ages can follow the Witches Potion Trail - will you find all the ingredients our resident Witch needs to brew her potion? There might be a treat for those who find them all…
Terror Mountain
Terror Mountain Halloween event takes place on selected nights in October at the Silver Mountain Experience. Full of thrills, and frights, the unique live action horror event includes five thrilling horror attractions as well as quirky and charismatic street entertainers roaming the site. They'll certainly want to meet you, but will you want to meet them?
Paranormal Investigations
The Silver Mountain Experience also hosts Paranormal Investigations in the evening on specific dates in the year. The Victorian mine is reputedly one of the most haunted mines in the country. You will be working with an expert team to capture evidence with the latest scientific equipment as well as more traditional methods. Under the watchful eye of  paranormal experts, you will have access to different areas during the night, from our historic buildings to the dark and eerie depths of the mine.
Abertoir Film Festival
Abertoir is an annual horror and horror film festival held in the Aberystwyth Arts Centre. As well as screening new big-budget horror films, classic and independent films form a large and important part of the festival line-up. In addition to film screenings, the festival regularly features concerts, theatre shows and masterclasses in its line up. Each year a short film competition is held, which showcases horror and fantasy short films from around the world.