Dylan Thomas in Ceredigion
Dylan Thomas, author of 'Under Milk Wood', lived in New Quay for a brief but very productive period during the 1940s. Characters and locations in the famous 'play for voices' were inspired by stories, people and places in and around New Quay and Ceredigion - an area he was familiar with since childhood, and referred to as 'the most precious place in the world'.
Dylan Thomas had deep roots in the West Wales countryside, and escaped to its tranquil coast from the hubbub of London. As a child, he came to stay for holidays with relatives at Hendre farm near Cardigan, he later stayed with childhood friend Vera Phillips and her family, who rented a house at Talsarn in the Aeron valley. He visited London contemporary, Dewi Emrys, at his cottage, conveniently located opposite the pub in Talgarreg.  He also enjoyed visiting Aberaeron and the dairy farms of the Aeron Valley with his friend, Tommy Herbert the vet, and spent time swapping banter with local characters -many of them retired mariners or country poets - in village pubs from New Quay to Lampeter and along the Aeron Valley, listening to their tales and making notes.
Most notably, he lived and found inspiration at New Quay, the 'cliff perched, toppling town' maritime village perched on the side of a wooded hill. 
Dylan Thomas was particularly productive at New Quay - about 15 of the poems in the collection 'Deaths and Entrances' were written whilst he was in Ceredigion. Poems he composed at New Quay include 'The Conversation of Prayers' and the poem he wrote to his son, Llewelyn 'This Side of the Truth'.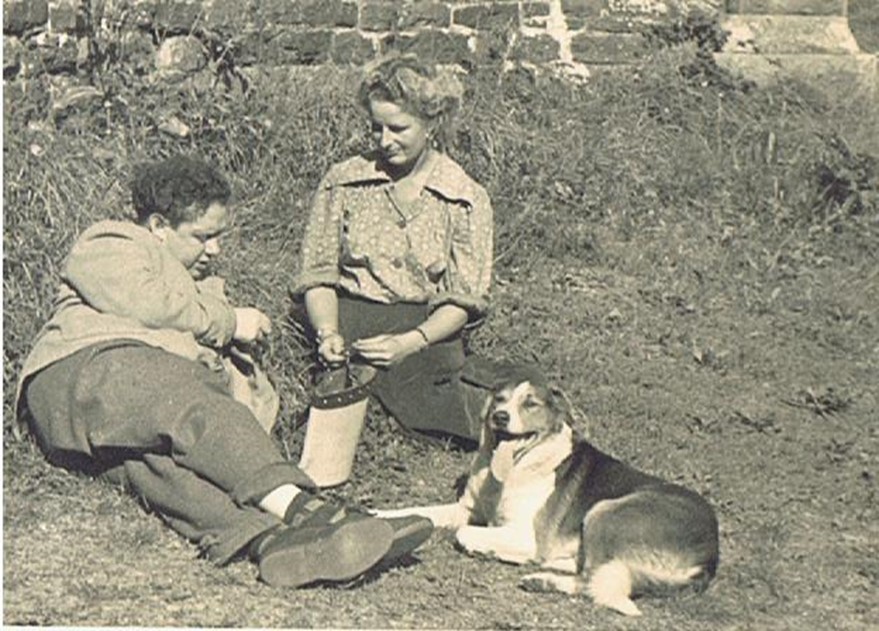 New Quay was undoubtedly a welcome refuge from war torn London and Swansea, but not a complete escape, as this is also where he wrote 'A Refusal to Mourn the Death of a Child.'
The film 'The Edge of Love', filmed on location in New Quay and Lampeter, depicts an episode of Dylan's life when he lived at 'Majoda' a bungalow overlooking the bay.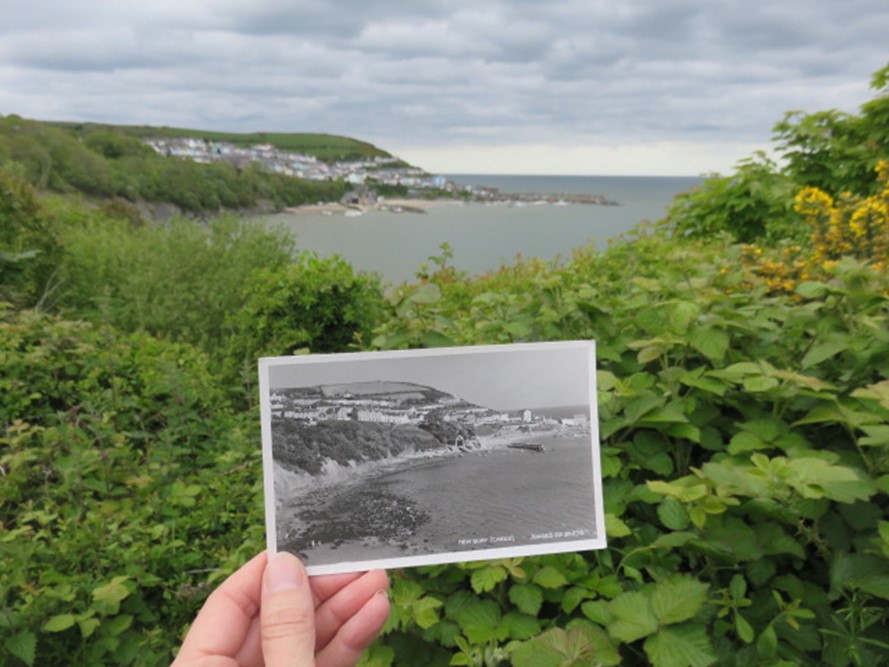 Under Milk Wood
The prose poem 'Quite Early One Morning' describes a walk along the coastal cliffs as the village awakes. It is considered to be the template for his most famous work, 'Under Milk Wood'. Many of the characters and places described in the play's fictional village of Llareggub bear close resemblance to New Quay people and locations – just take a boat trip out to the bay and look back at the tumbling terraced streets, imagine Captain Cat dreaming about drowned sailors and mermaids, and recall the Reverend Eli Jenkins' prayer.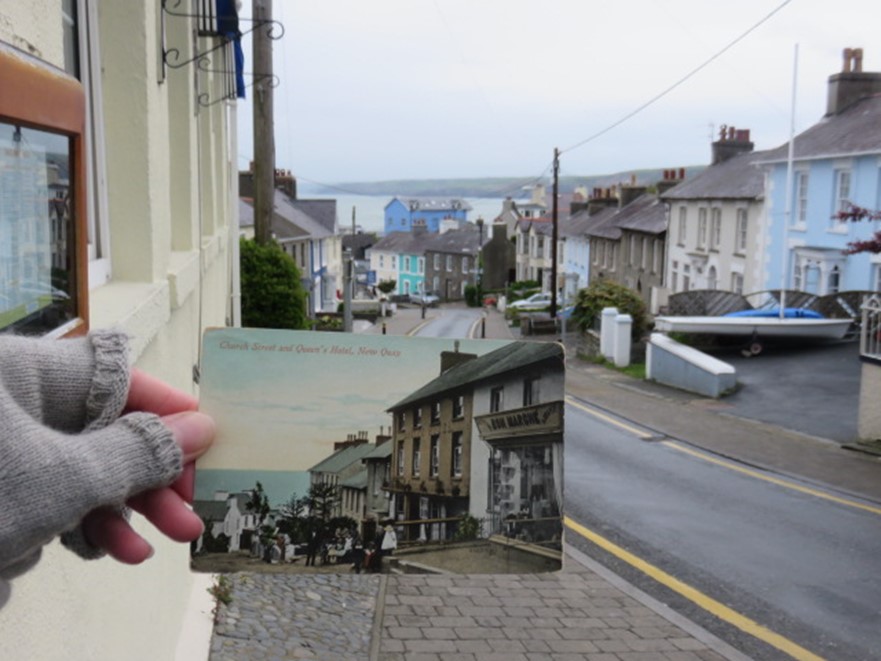 RS Thomas - poet of landscape, people and nature
R S Thomas was vicar of St Michael's Church, Eglwysfach from 1954 to 1967 during one of his most productive poetic periods. During his time in the parish he published 'Song at the year's turning' (1955) and several other volumes of poetry. He was nominated for the Nobel Prize for Literature. 
RS Thomas's poetry grapples with personal and national identities in twentieth century Wales, politics, culture and spirituality. He drew inspiration from the Welsh landscape and people, and the often harsh lives of farm labourers, epitomised by his main protagonist, Iago Prydderch.
Often described as being rather an austere and formidable character, RS Thomas was known for his fierce temper and a dislike of modern comfort and convenience. With his wife, the artist Elsi Eldridge, RS Thomas radically transformed the interior of St Michael's church in Eglwysfach, painting the pews and pulpit a severe black.
RS Thomas was also active in wildlife conservation and worked with the RSPB and Welsh volunteer organisations to preserve the red kite. He was also a great friend of Bill Condry, The Guardian's country diarist, and spent many hours bird watching on the Ynyshir estate, now an RSPB reserve. We can only speculate to his views of the successful recent reintroduction of the ospreys to the Dyfi estuary.