High up on the summit of the Mynydd Bach, where there are fantastic views across Cardigan Bay and the Cambrian Mountains, there is a memorial to a group of poets and authors from the area who had been successful at national level in Eisteddfodau.
Another well known and successful group of poets, 'Bois y Cilie' (after the family farm, Y Cilie, near Llangrannog) had strong links with both land and sea, and drew inspiration from their love of their environment and community. One member of the family, Dick Jones  became Archdruid of the Gorsedd of Bards. He quipped that farming was his bread and butter, and poetry the jam. Follow a poetry trail round the family farm, Yr Hendre at Blaenannerch, on the Ceredigion coast path, to discover his talent with words and humour.
Dafydd ap Gwilym  - a medieval master
Dafydd ap Gwilym, born at Brogynin near Aberystwyth between 1315 and 1320, is considered a great medieval poet of European stature. Influenced by the troubadour poetry of Provence, he was a breath of fresh air with his themes of love and nature.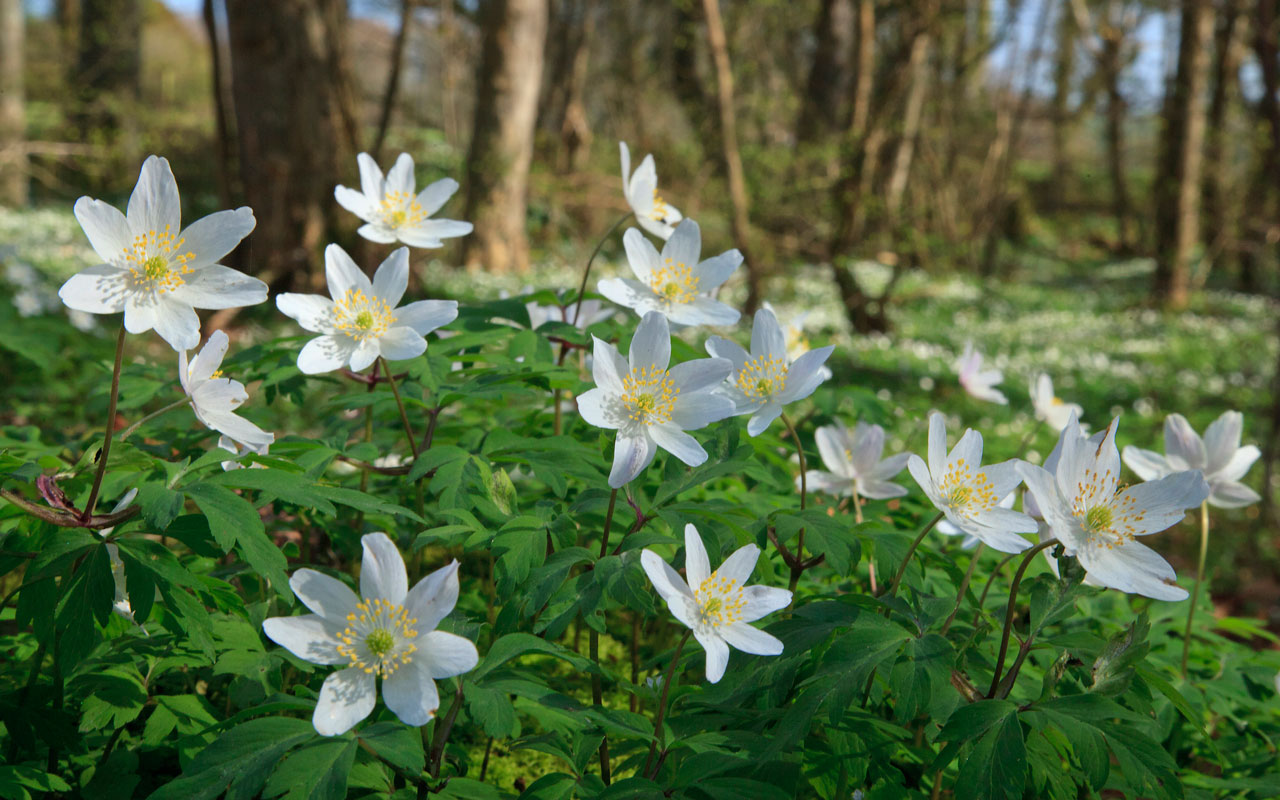 His poems such as 'Mis Mai' describing his love for the month of May, or 'Y Gwynt' - an ode to the wind - still enchant today with their originality and the strong rhythm of alliterative 'cynghanedd'. Some of his poems like 'Trafferth Mewn Tafarn' (trouble in a tavern), were full of humour, and some even a little risqué - he claimed in 'Merched Llanbadarn' that he went to church simply to watch the girls!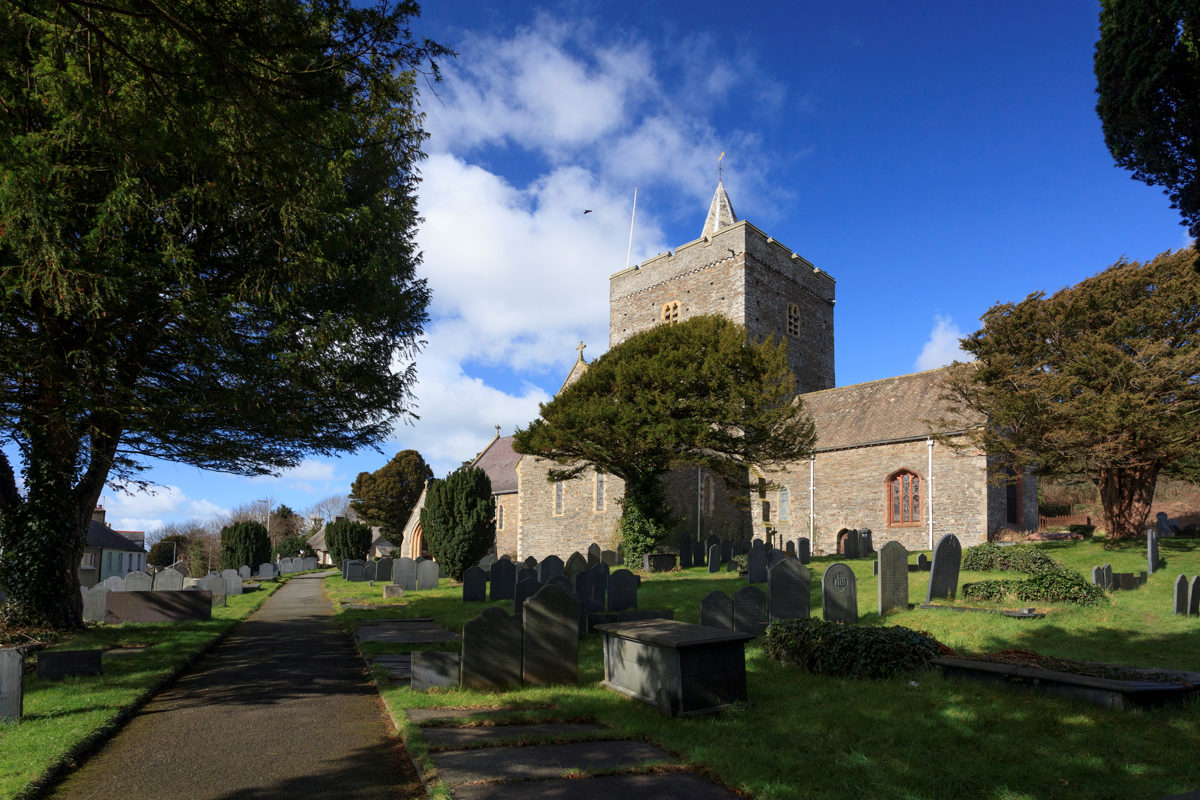 Walk in Dafydd ap Gwilym's footsteps in Brogynin in the foothills of the Cambrian Mountains, visit Llanbadarn church, and his grave, reputedly under the yew tree in the graveyard of St Mary's Church at Strata Florida, a stone's throw from the the burial site, in the Abbey's enclosure,  of the sons of The Lord Rhys of Deheubarth, a powerful warlord, generous patron of Strata Florida's scholarly monks and of the arts, and according to tradition, the instigator of the first eisteddfod at Cardigan castle in 1176.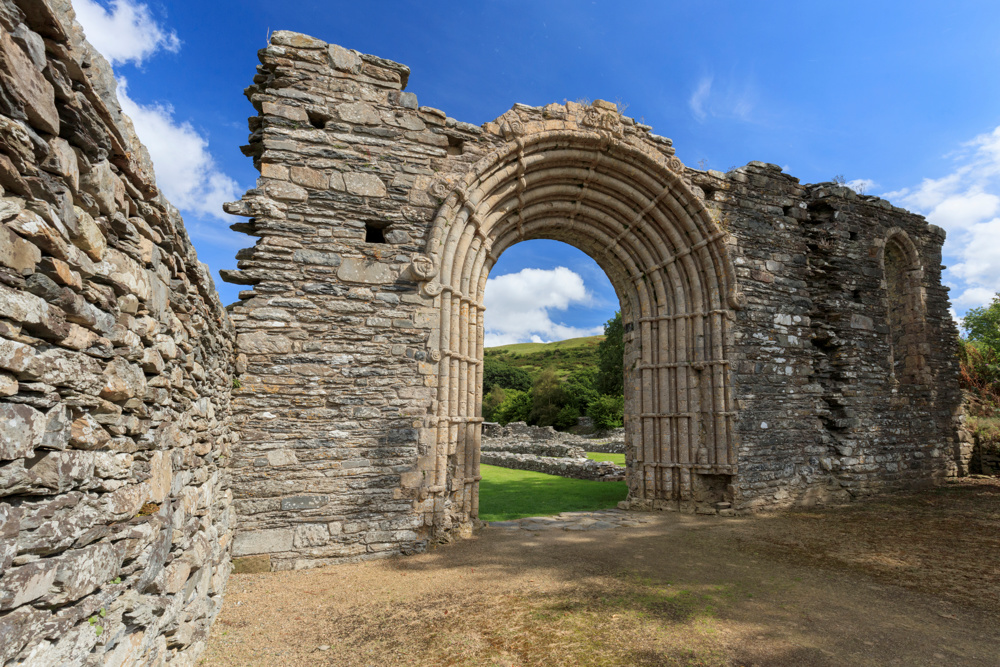 A hint of controversy
The controversial author Caradoc Evans, originally from Rhydlewis, was a short story writer, novelist and playwright. Dylan Thomas travelled to Aberystwyth in 1934 to visit him. Evans' collection of stories about peasant life in west Wales, 'My People' (1915), was considered shocking at the time of its publication, but has since been compared with James Joyce's 'Dubliners'. Visit Rhydlewis, in the heart of the Ceredigion countryside, or Aberystwyth and nearby New Cross, where he lived with his wife, the author Marguerite Helene, Countess Barcynska - nom de plume Oliver Sandys. Her novel, 'The Pleasure Garden', became Alfred Hitchcock's debut feature film.
Islwyn Ffowc Ellis, originally from the Wrexham area but settled at Lampeter where he was a university lecturer, authored several novels exploring 20th century politics. 'Cysgod y Cryman' and its sequel 'Yn ôl i Leifior', were translated into English as 'In the shadow of the sickle' and 'Back to Lleifior'.
Contemporary authors Niall Griffiths and Malcolm Pryce have a different perspective on Aberystwyth and rural Wales. Pryce tells humorous tales of druids and detectives in an affectionate pastiche of the film noir detective genre, set in an Aberystwyth controlled by a Druid Mafia.  Wales Book of the Year winner Griffith​'s characters are tougher antiheroes, but perhaps his list of favourite authors shows that he is following in the footsteps of some of his own heroes.
There's an audio tour based on Malcolm Price's 'Aberystwyth Mon Amour' which is a practical walking tour and an amusing introduction to the world of Pryce's detective, Louie Knight.
Coast and country poets and writers
Llandre was the childhood home of Tom McDonald, author of novels depicting life in Ceredigion at the turn of the 20th century, including 'White Lanes of Summer'. Visit St Michael's Church at Llandre to discover the rich heritage of the village, the churchyard and its mariners' graves and follow the poetry trail through the woods to discover work by 16 prize winning poets in both English and Welsh.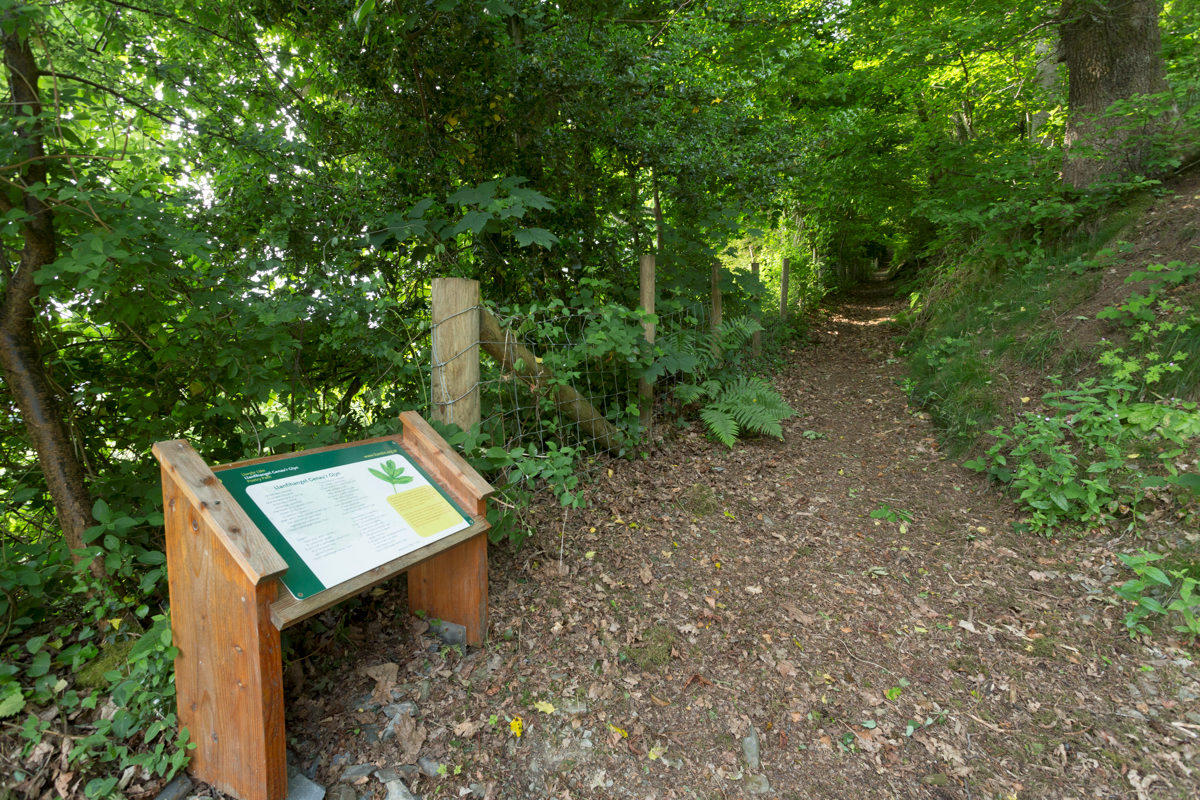 Two contemporary writers who take inspiration from living in Ceredigion are Caryl Lewis, author of 'Martha Jac a Sianco', and Cynan Jones. Caryl's tale is of a farming family facing huge changes in the late 20th century. Cynan Jones' novel  'The Long Dry' is an atmospheric description of a hot summer and 'a glimpse of life in all its beauty and sadness'.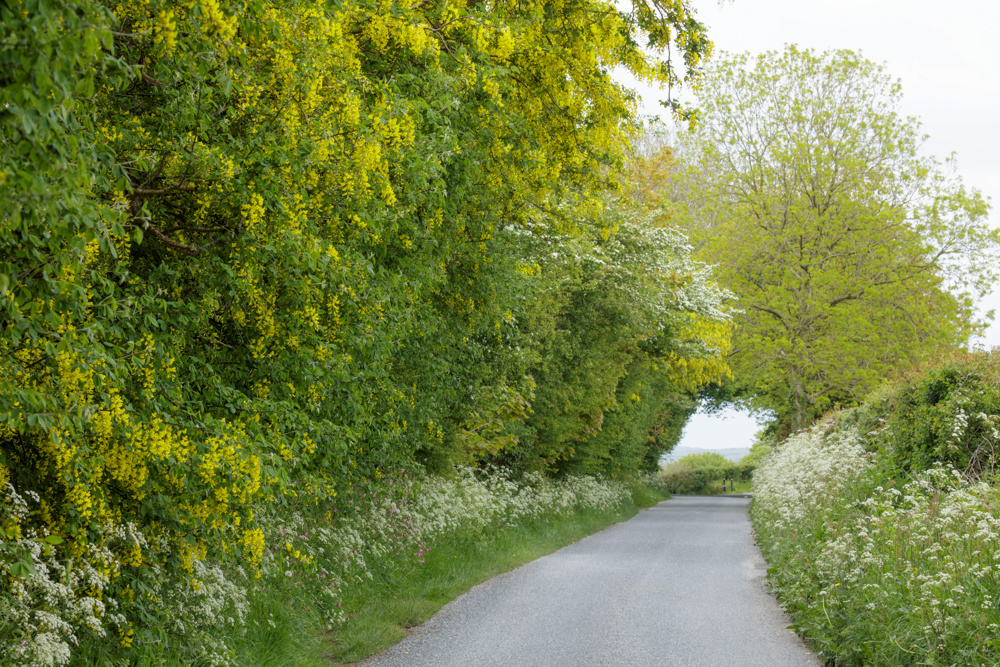 Women writers of Ceredigion
Another successful 20th century novelist who drew inspiration from local tales and people was Anna Adeliza Puddicombe, who wrote under the nom de plume of Allen Raine. Born in the Teifi Valley, Allen Raine published eleven novels, three of which were turned into films, which, regrettably, are now lost. Some of her work has recently been republished including 'Welsh Witch', a tale of friendship, courage and resilience on the coast of west Wales and in the mines of south Wales.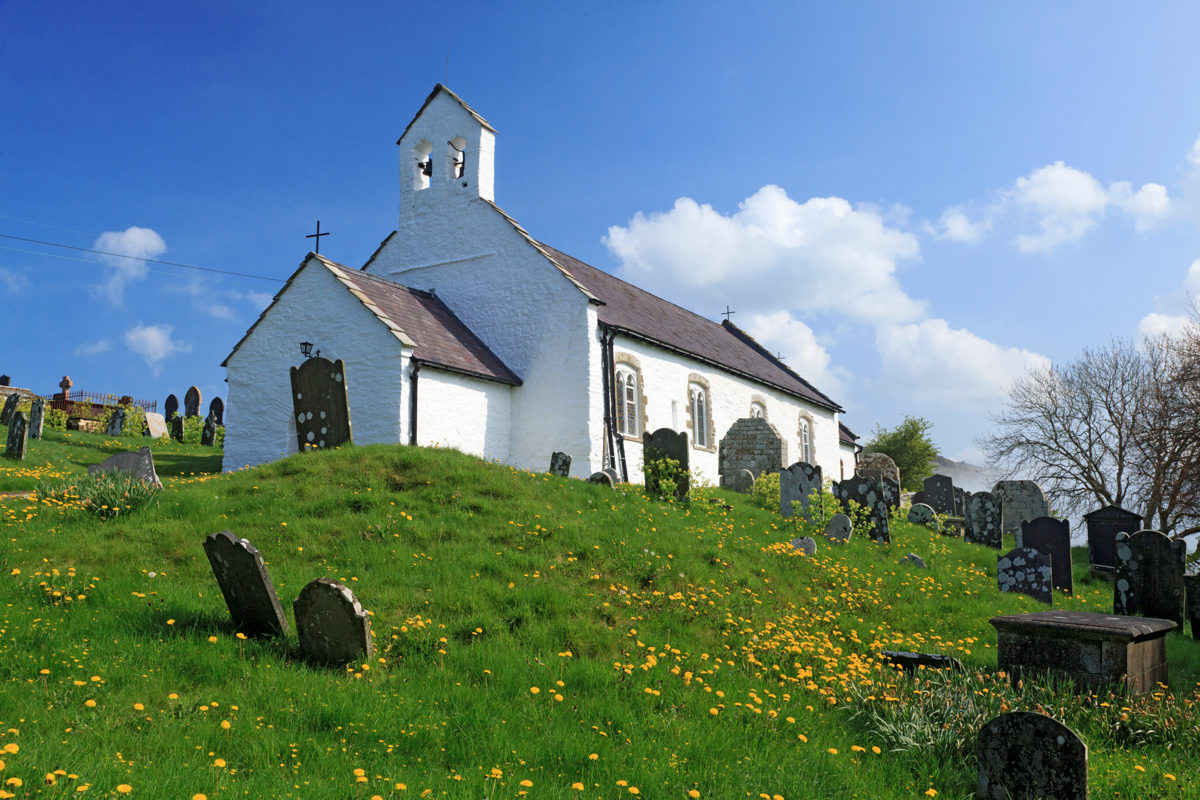 Eluned Phillips was from Cenarth, but her autobiography, 'The Reluctant Redhead' relates how she lived in London and Paris, where she also knew Augustus John, Edith Piaf, Jean Cocteau, and Picasso. Recognised in Wales as an accomplished poet, she won the eisteddfod bardic crown twice.
Ceredigion's contemporary female poets include a mother and daughter. Author and Hay Festival Fellow, Fflur Dafydd, is the daughter of poet, playwright and librettist Menna Elfyn, whose work has been translated into 15 languages. Gillian Clarke has published poetry and stories in which she explores the relationship between places and languages, and describes the experience of living and working the land in Ceredigion. Samantha Wynne Rhydderch is from a New Quay sea faring family and lives and works in the village. Twice nominated for Welsh Book of the Year, her work often refers to New Quay and the area.