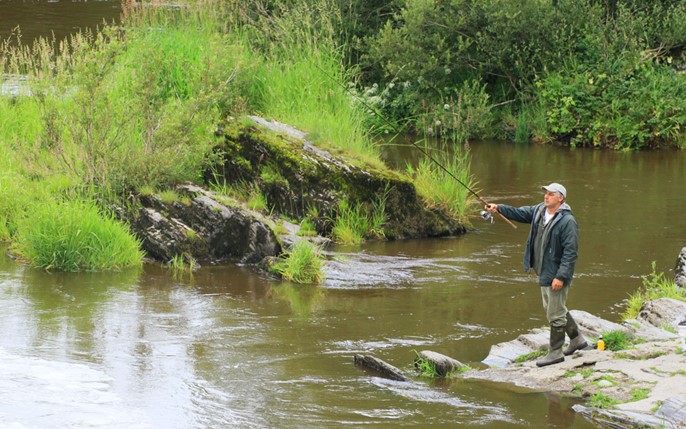 Freshwater angling
Ceredigion is home to some of Wales's best freshwater fishing, especially for sea trout (or 'sewin') plus salmon and wild brown trout. The county's best known rivers are the Aeron, Rheidol, Ystwyth and Teifi.
As well as the river beats managed by Ceredigion's angling associations, there are reservoirs, lakes and pools where you can obtain licences to fish. ​​​​​​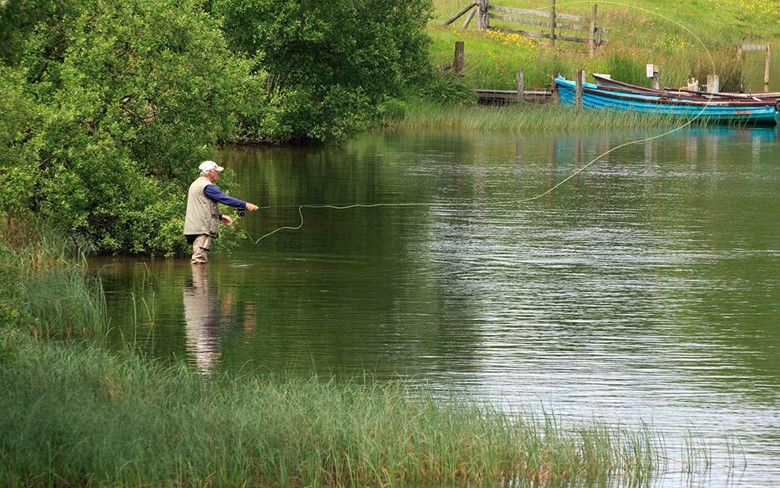 Fishing guides, tuition and ghillie services
You'll be shown how and where to fish by the experienced local fishing guides who offer a range of services from night fishing to full ghillie support. They know the Ceredigion rivers intimately  as well as the best casting techniques to use on the lakes and each pool on the rivers. Ask these experts about the sea trout, Sewin, as well as brown trout and grayling on the Teifi and Tywi.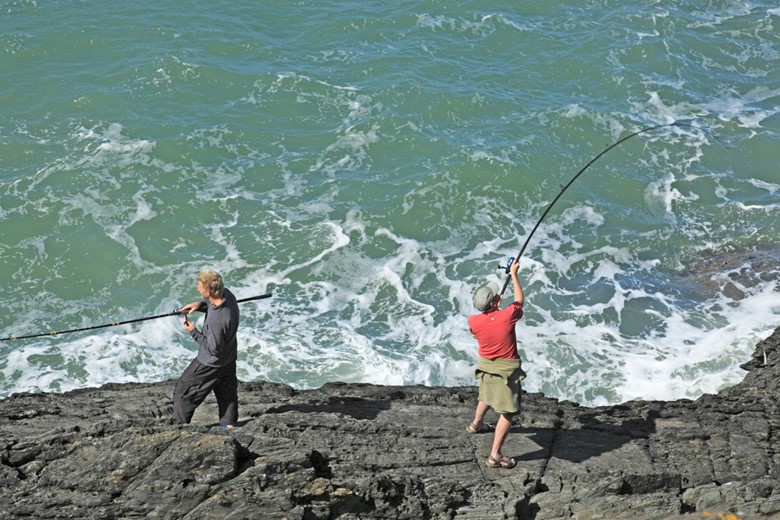 Sea Fishing
​​Lobsters and crab (plus prawns and scallops in season) are the mainstay for the Ceredigion's commercial fishermen. That leaves plenty more fish in the sea such as bass, bream, tope, pollock, skate and whiting, as well as plenty of mackerel.
The waters of Cardigan Bay are renowned for mackerel and there's plenty of scope for beach casting and shore fishing off Ceredigion's beaches where keen anglers are rewarded with a variety of species including sea bass and seabream.
Go on a sea fishing trip from New Quay - there's a choice of trips lasting from 2 hours to 8 hours. You'll catch mackerel for the barbecue, or crab, sea bass, or even rays, sharks or conger eels!
For some great family fun, get some bait and try catching some crabs - why not have a go at the crab fishing competitions at the Cardigan Bay Seafood Festival at Aberaeron in July, and at Aberystwyth's Sea2Shore Festival in August.
Beware tides! Look out for rock and tide marks and be aware of current tide timetables to avoid being trapped by fast incoming tides.​​​​​​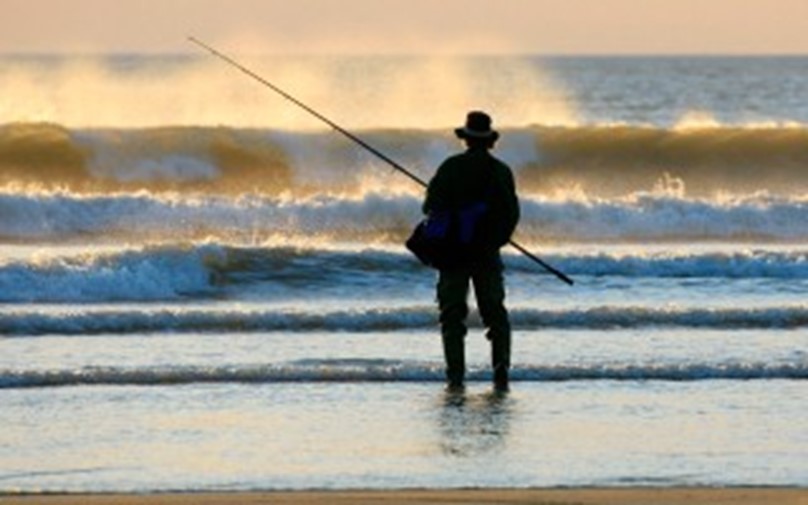 Coarse Fisheries
Ceredigion's fisheries are excellent for coarse fishing for carp, tench, perch, rudd, chub, bream, gudgeon and roach. Some include wild brown trout and others are stocked with rainbow trout. Several have excellent facilities for disabled anglers.​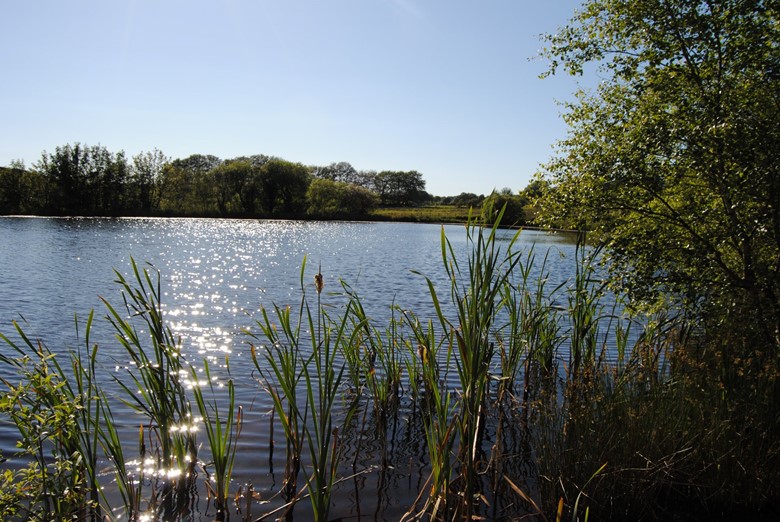 ​​ ​​​​​​​​​​​​​​​​​​​​