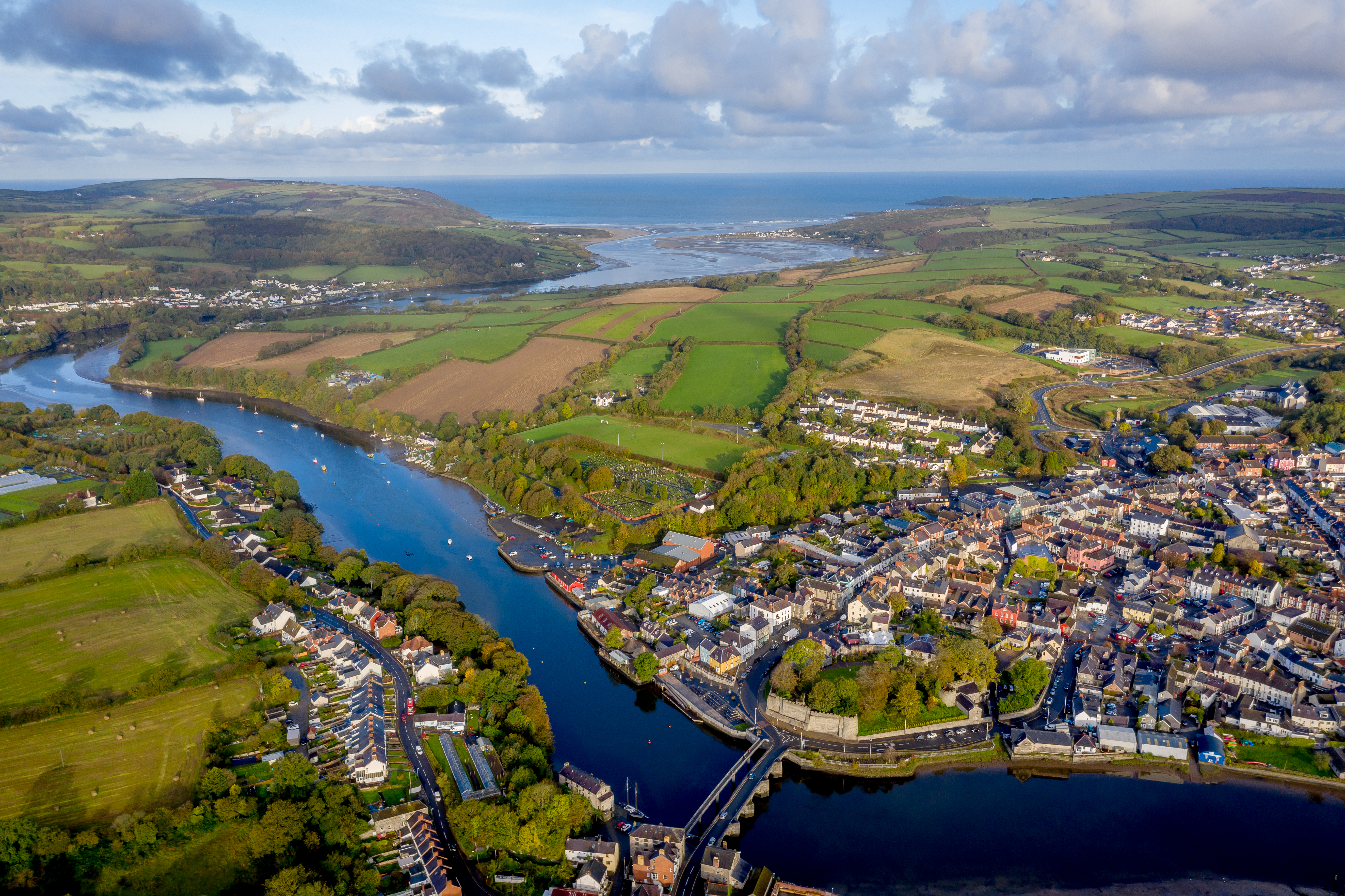 A statue of an otter, standing alert by the riverside, marks the official starting point of the Ceredigion Coast Path.  It stands near the quayside wall on which are carved the words of celebrated local poet Ceri Wyn Jones about arriving and departing. 
As the path leaves Cardigan town along the riverside, it cuts across farmland on the headland where the site of the original Cardigan castle was built, probably in wood and in haste to secure a foothold and control over the Teifi and the route inland and to the sea. The path then continues along the north shore of the River Teifi, running between the road and sheltering boats of the Yacht Club at Patch.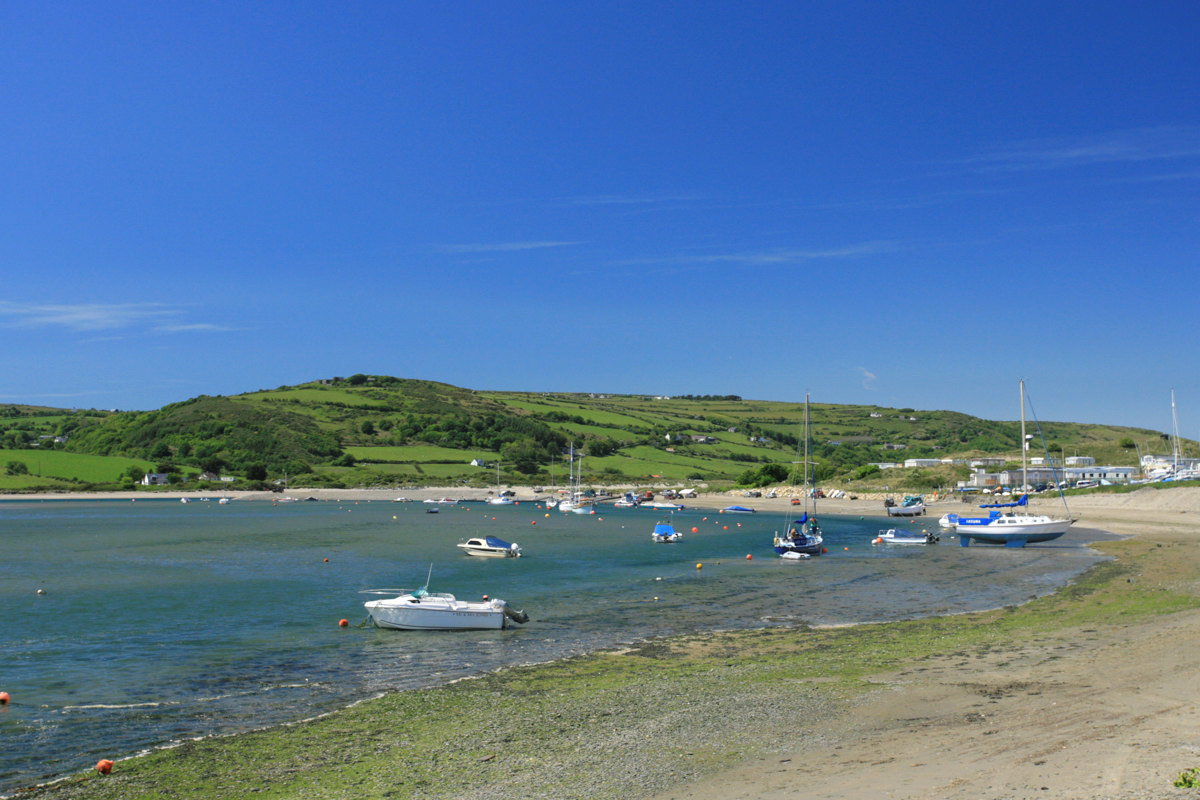 The soft dunes of Pen yr Ergyd become a rocky headland with a view across towards Cemais Head in Pembrokeshire.  On the other side of the road is Cardigan Golff Club, established in 1895, and on the headland is the Cliff Hotel, opened in 1889 as part of an ambitious, but unrealised, plan to turn this part of the coast into a tourist resort on the scale of Brighton or Scarborough.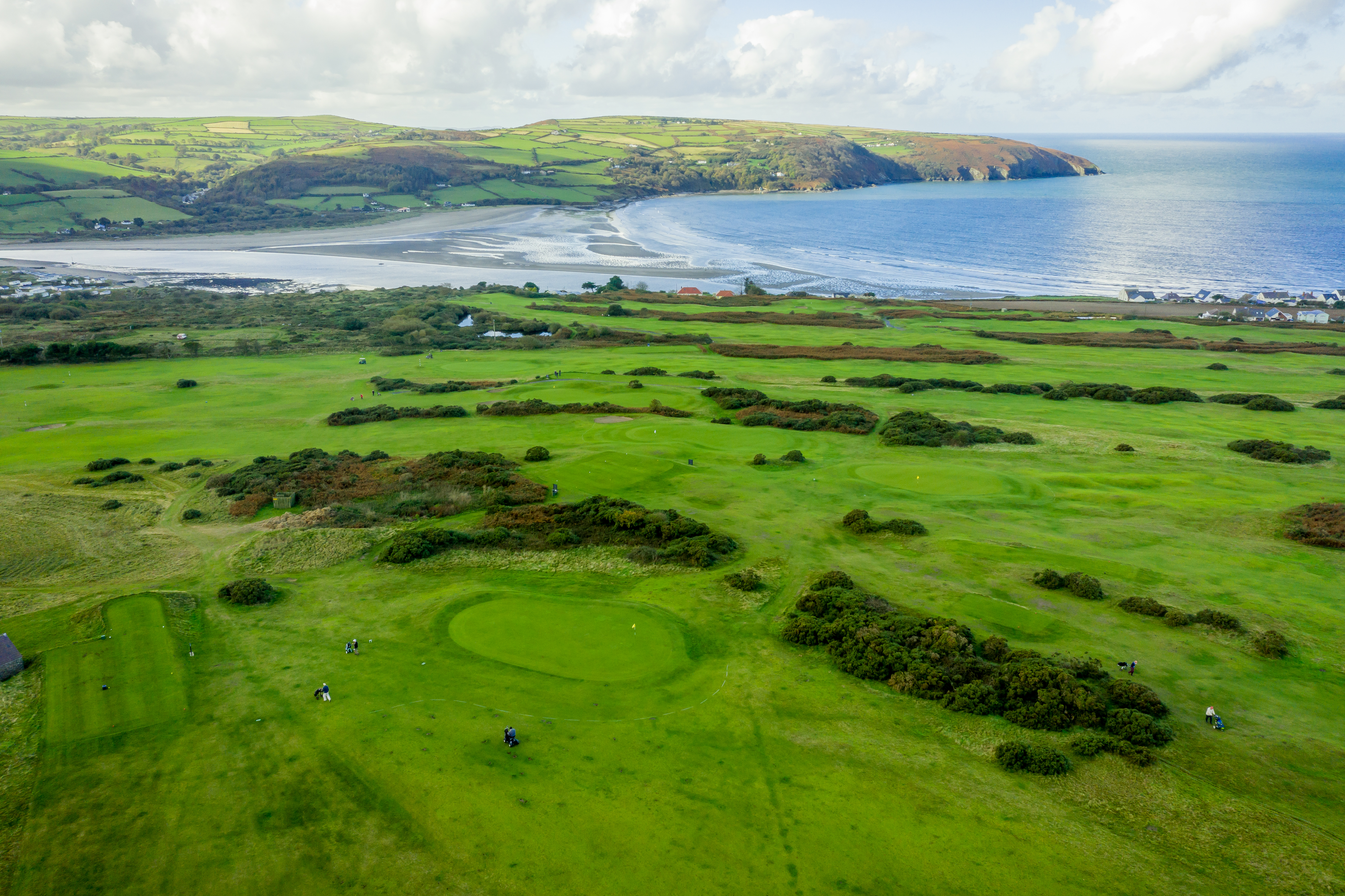 To the west lies Cardigan Island, which was, according to a 1268 record,  known to the Vikings as Hasti Holm - the island of the horses. It has been a navigational landmark for sailors since time immemorial. Today Cardigan Island is a nature reserve managed by the Wildlife Trust of South and West Wales.
The path turns inland towards the village of Ferwig for a while, before returning to the coast for the iconic vista on the approach to Mwnt and the distinctive Foel y Mwnt.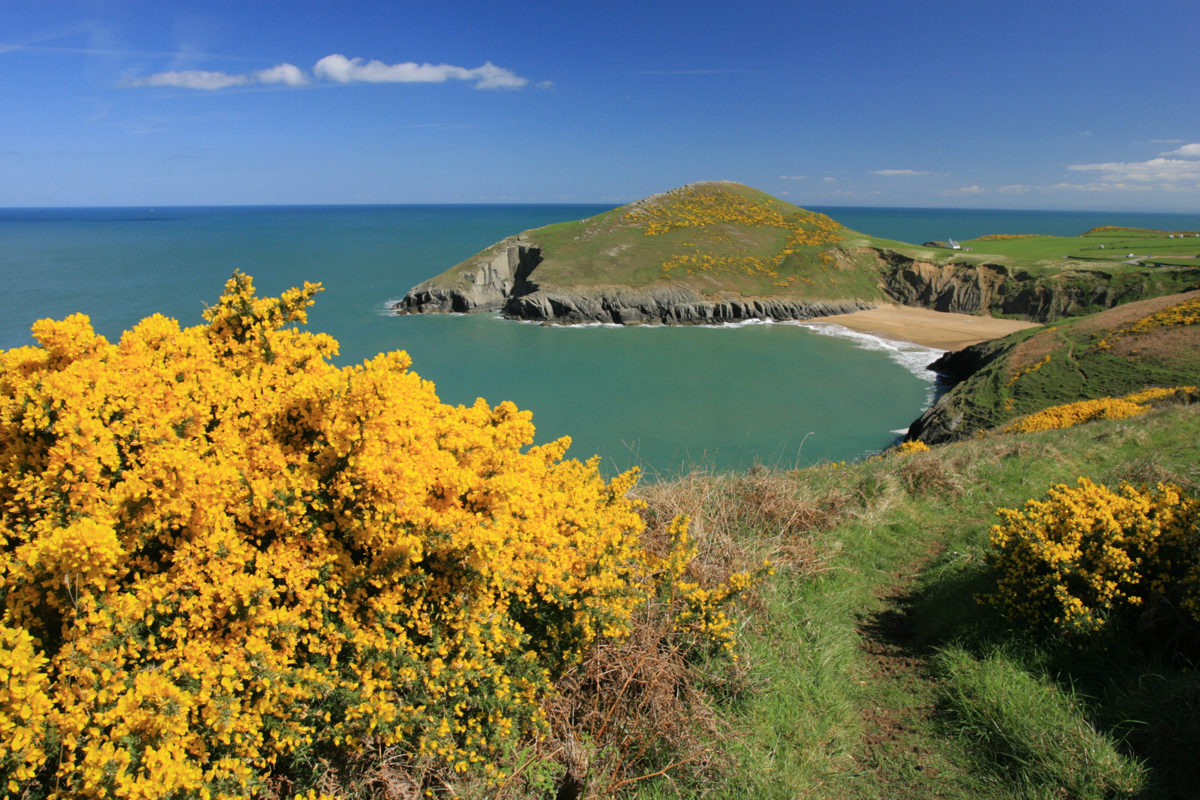 Climb to the summit for superb views, take time to look out for dolphins between the waves, and to visit the pretty whitewashed church of the Holy Cross. The beach is often used as a canvas by a talented local sand artist. 
The next stretch is a clifftop route overlooking quiet coves and caves, and is a great area to spot dolphins, seals and porpoises. If you look on the map, you'll notice unusual names for individual rock outcrops and crags such as Hatling Bigni, Pencestyll and Pen Peles. Local mariners would have known each and every one of these, and used them to navigate safely along the coast.
Pencribarch is the last headland before you get to Aberporth. The path is forced to leave the coast once more, to follow the wooded glacial meltwater channel of Cwm Gwrddon, from a pretty, almost secret beach to  skirt around the Ministry of Defence base on the hilltop, before descending into the village of Aberporth.