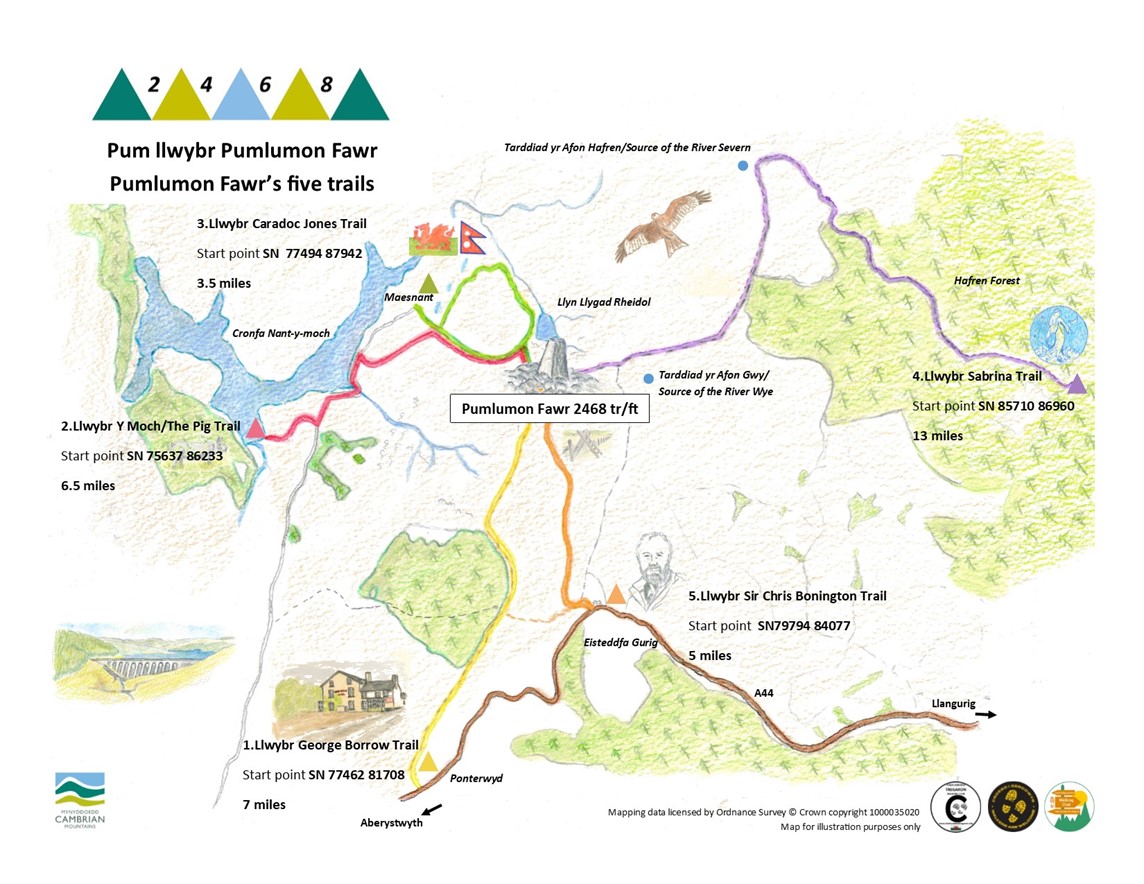 Pum(p) means  'five' in Welsh, and as it happens there are five different routes you can take to reach the top of Pumlumon Fawr, the highest of the five  summits of the Cambrian Mountains massif. 
The George Borrow Trail recalls the intrepid writer and traveller, 18th century author of 'Wild Wales' who 'could never remember to have felt more happy and cheerful' than the day he drank from the source of the three rivers that rise on the mountain's slopes.   
The Pig Trail follows Nant y Moch (the stream of the pigs) from the reservoir of the same name. 
The Caradog Jones Trail celebrates the achievement of the first Welsh man to reach the summit of Mount Everest. Caradog Jones was raised only a few miles away at Pontrhydfendigaid.
The Sabrina Trail is on the eastern side of Pumlumon, and bears the ancient name for the river Severn, which rises on Pumlumon.
The Sir Chris Bonington Trail starts at Eisteddfa Gurig, close to the watershed of Pumlumon and the county boundary between Ceredigion and Powys.