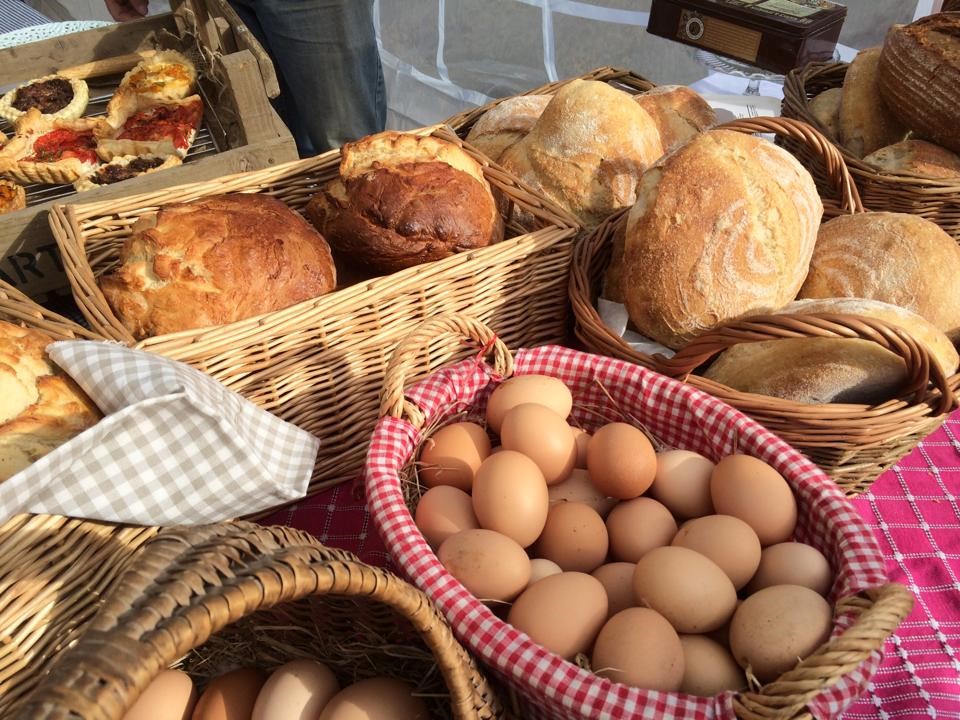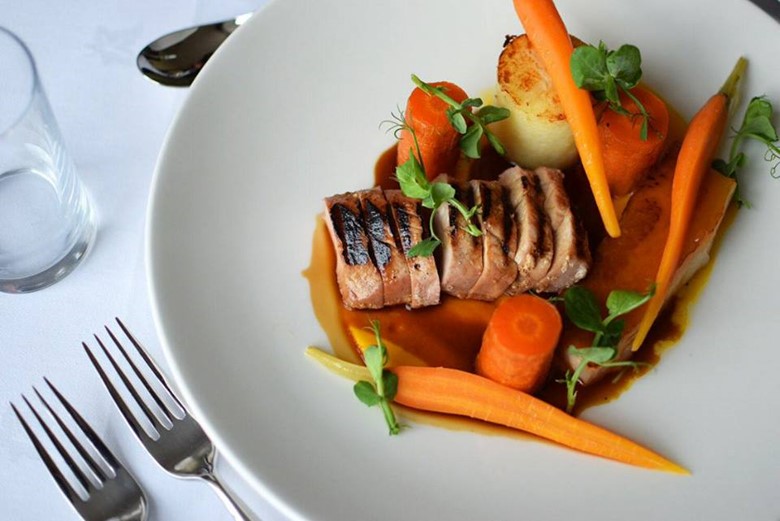 Ceredigion food products and brands have an international reputation for quality and distinctiveness, from pure spring water to organic seaweed gin, spiced rum and whisky distilled from barley grown in fields only yards from the still.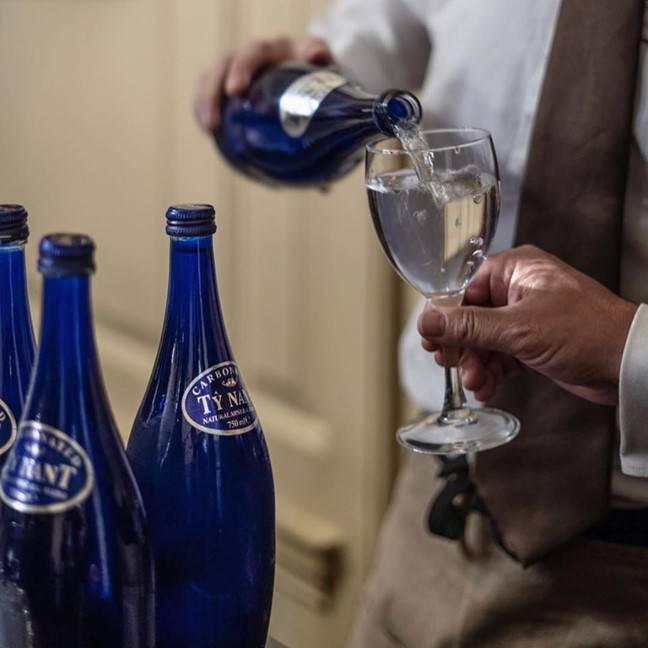 The authentic quality and taste of the produce available today in Ceredigion at farmers' markets, farm shops, local butchers, cafés, pubs and restaurants is ensured through the dedication and skill that farmers and producers have applied over the centuries.
Our daily bread
There's nothing quite like a picnic basket filled with local produce to enjoy in your favourite Ceredigion beauty spot. Local bakeries will prepare rolls and sandwiches for you with a choice of fillings - local cheese and ham is a traditional favourite, or how about heritage tomatoes with buffalo mozzarella  - all produced locally in Ceredigion (you can see the buffalo graze on the Teifi Marshes reserve in summer).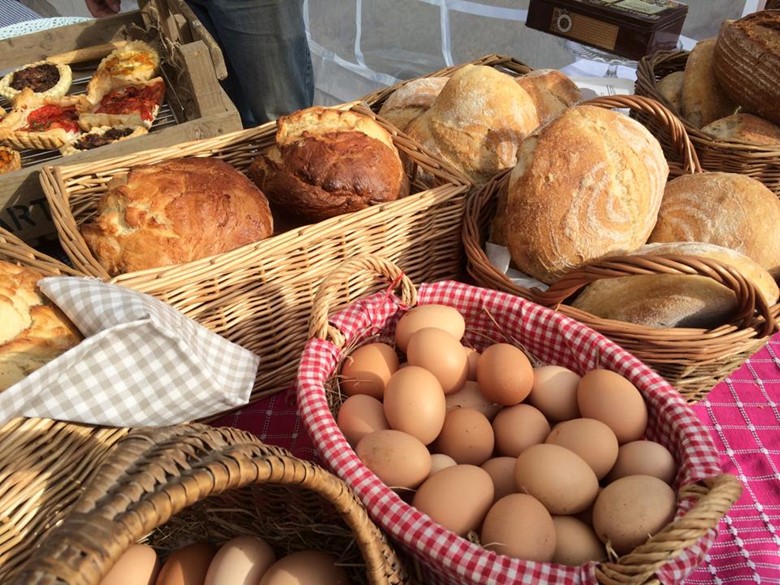 Who doesn't love a bit of crusty sourdough toast, slathered with salty Welsh butter for breakfast - a perfect combination with eggs, mushrooms and delicately smoked bacon all easily sourced from local producers. 
Some of Ceredigion's best pizza outlets come with amazing views, including Pizza Tipi overlooking the river at Cardigan or Tafell a Tan at by the beach in Llangrannog.
There are plenty of sweet treats to choose from too including traditional bara brith and welshcakes, often part of welcome hampers at Ceredigion holiday cottages, or sharing boxes of delicious brownies, blondies and doughnuts, which you can enjoy for elevenses or afternoon tea.  
A land of milk and honey
There are beekeepers and gardens you can visit too. Did you know that mead is made from honey? The Welsh word is medd, and getting drunk is meddwi) . Learn about honeybees, honey and mead at the New Quay Honey Farm. You can also learn about beekeeping, wild foods and natural remedies in Ceredigion.

Self sufficiency at Llanerchaeron
Visit the 18th century farm estate at Llanerchaeron (NT) in the Aeron valley where you can explore 200 years of horticultural history in the walled garden. A special feature is the traditionally 'espaliered' apple trees, and with new plantings the garden is now home to over 50 varieties of apple. Each year Llanerchaeron hosts an Apple Week, where you can learn about the varieties and taste fresh apple juice.  
The traditional breed livestock, including Welsh Black cattle, Welsh pigs and Llanwenog sheep - is bred and reared to balance conservation grazing, cropping rotation for cereal and meat production. At the estate's on site shop home reared lamb, beef and pork as well as apples and other plants, fruit and vegetables are available for to buy. the annual Christmas Fair, held in the courtyard is a great opportunity to buy or order Christmas treats.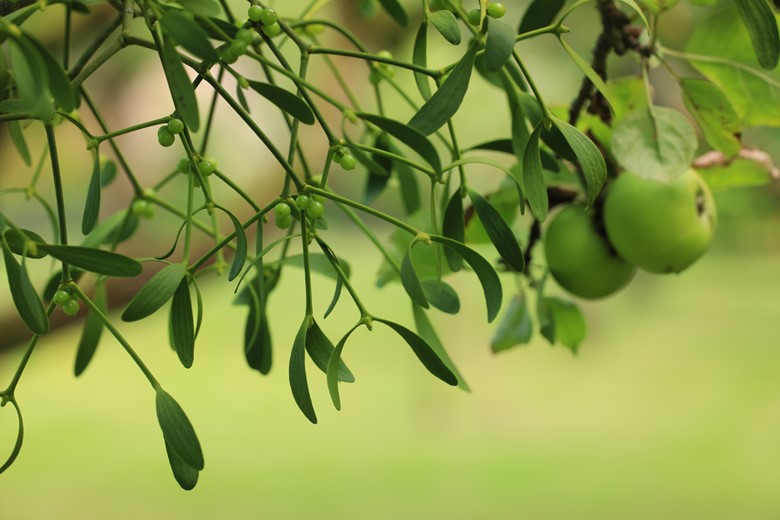 Cardigan Bay seafood
Cardigan Bay seafood is enjoyed in restaurants across Europe as well as locally in Ceredigion. Visit one of the Ceredigion food festivals that specialise in fish and seafood to have fun discovering new tastes. You'll have a great opportunity to chat and question well known and talented chefs while enjoying the fruits of the waters of Cardigan Bay when the produce is at its best.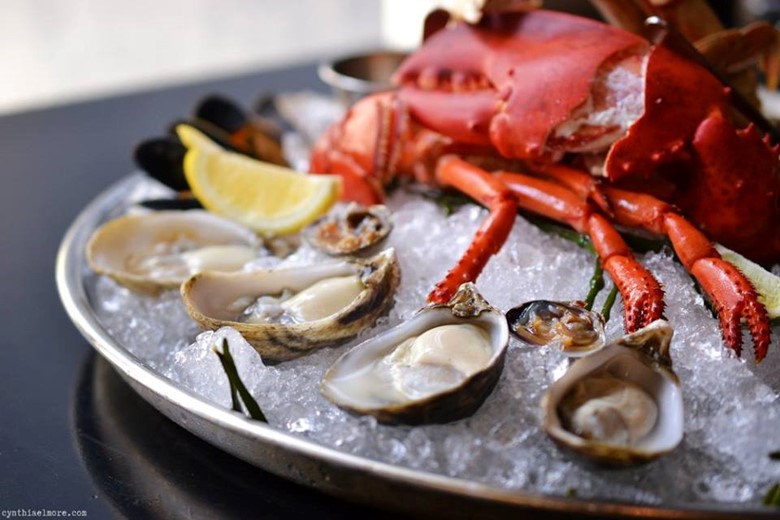 You will also find stalls at Ceredigion farmers markets that offer a taste of fish and seafood too. For a guide to when different fish and seafood is in season, how to cook it and how to recognise and name (in English and Welsh) different fish and crustaceans see the Welsh fisheries pdf poster (pdf)
Say Cheese - from Ceredigion please!
With the lush pastures of Ceredigion's gentle river valleys, and a longstanding tradition of dairying, and making artisanal craft cheese and butter on family farms, it comes as no surprise that you'll find an excellent selection of delicious Ceredigion cheese to choose from in local shops and on restaurant cheeseboards.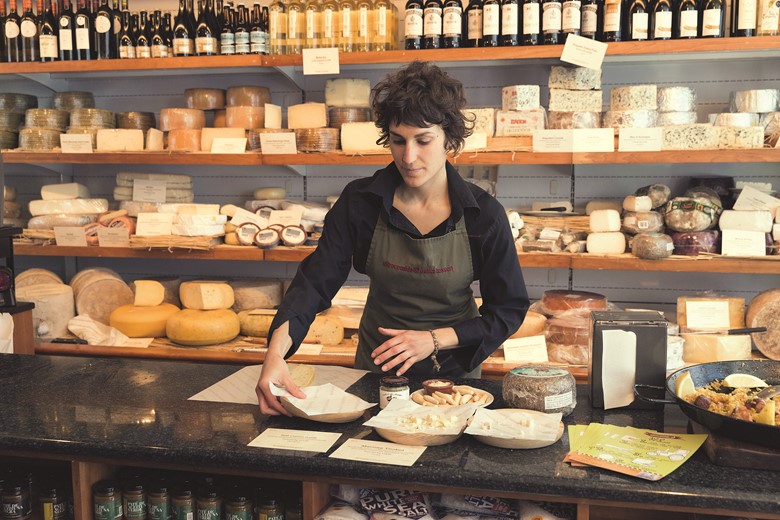 You can see the cheesmaking process on farms in the Teifi valley area - Caws Cenarth at Glyneithinog farm near Cenarth and Glynhynod farm near Llandysul where Caws Teifi is produced. It was on a family dairy farm near Borth in northern Ceredigion that Rachel's Dairy - one of the most well known dairy businesses - started producing yoghurt and other delicious diary treats. If you shop for cheese in good shops in London you are probably familiar with Hafod a Gorwydd cheese - both produced on family farms in the Teifi valley area.
Make the memories last as long as possible by taking Ceredigion food and drink home with you as gifts, or why not order a special hamper - for a picnic or a special celebration, or place a regular order for delivery straight to your door.