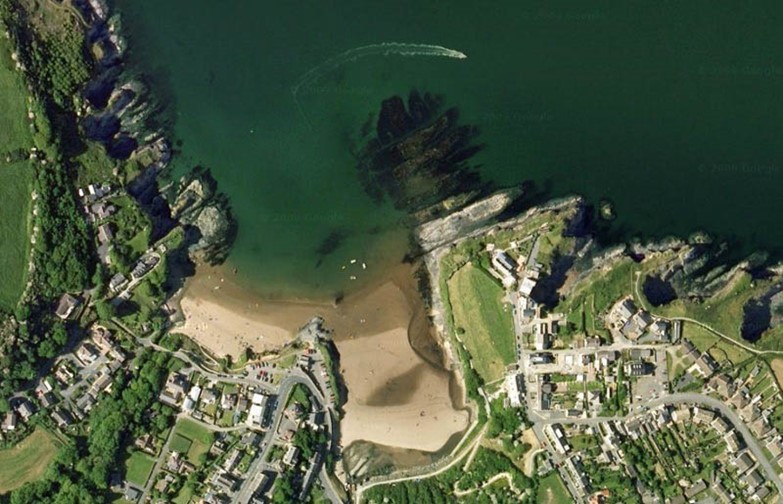 Aberporth's double bay shelters between two headlands.  The small headland that splits the beach at high tide, is known as St Cynwil's point. Here, near the wooden carving of a dolphin is the perfect place to while some time dolphin spotting.  Once you're on your way again you'll pass another wooden sculpture in the form of a ship's bare timbers - a reminder of the many ships that were built here, right on the beach.
From the northern headland the Coast Path meanders gently above a series of rocky coves with hidden caves and sea platforms - perfect sheltering spots for seals.  For a good mile, the path is fully accessible, with good viewing points, so you'll want to loiter and look out for dolphins here too.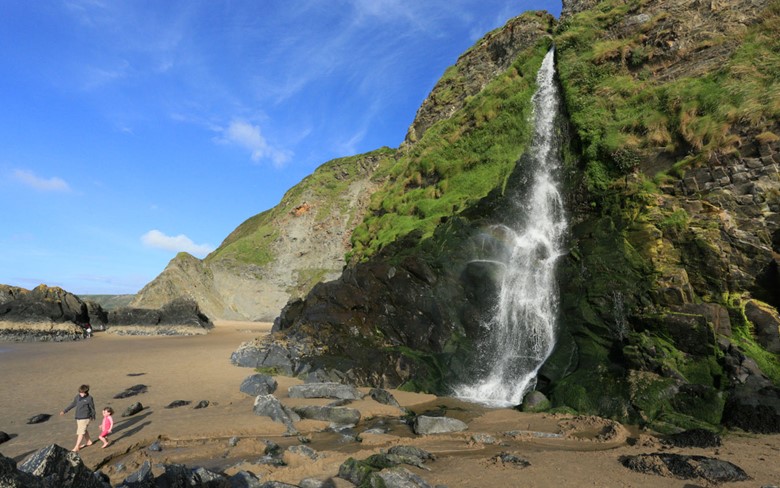 The surprise at Tresaith is the waterfall that gushes over the soft cliff to the rock strewn shore. The river Saith was a glacial meltwater channel, truncated by the sea's erosion of the cliffs. It is one of many such waterfalls you'll find tumbling over Ceredigion's coastal cliffs along the route north.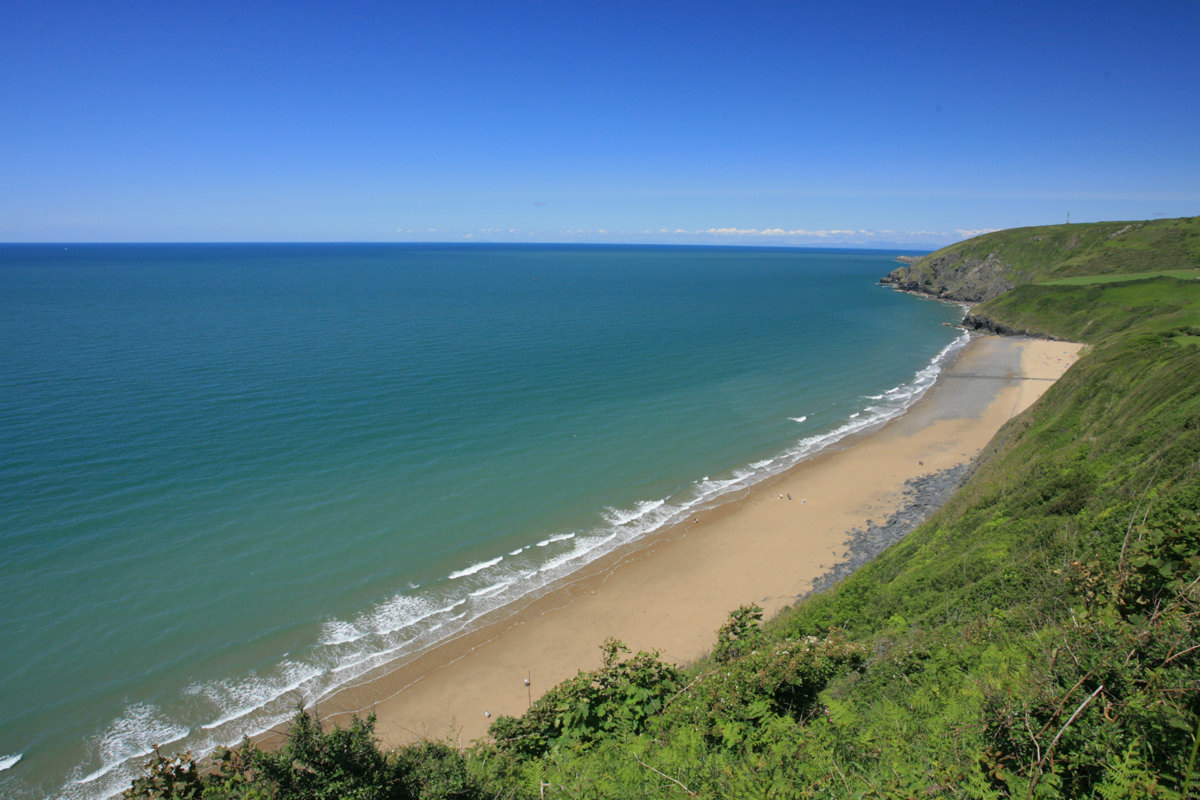 There are fine views of the mile long sandy beach of Penbryn and the iron age promontory fort at Ynys Lochtyn will become a reassuring beacon for your journey along the crescent of Cardigan Bay.
The path goes down a wooded slope and crosses a steam to reach Llanborth, which makes a good stop for tea and cake before tackling the next section. It's also worth making a brief detour to the little whitewashed church of St Michael's Penbryn. Despite being located on top of a hill ('pen bryn' literally mean 'hill top') close to the sea, it's impossible for it to be seen from passing boats or ships.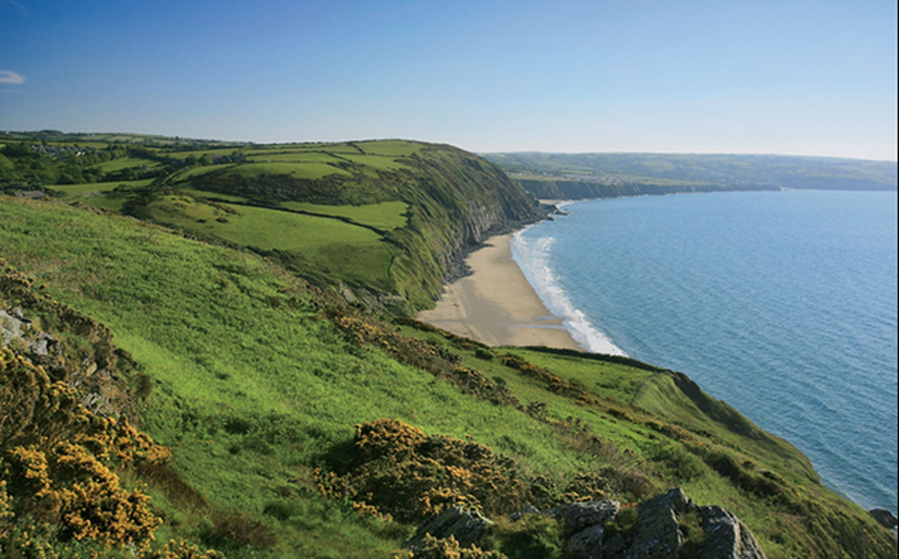 One of the most challenging stretches of the Ceredigion Coast Path lies between Penbryn and Llangrannog, with two sharp climbs and corresponding descents at Traeth Bach, and up to the ramparts of an iron age fort of Castell-bach, before descending into the village of Llangrannog. You'll arrive in Llangrannog by the statue of St Carannog who surveys one of the best known views on the Coast Path. Below lies the village and beach and the strange rocky outcrop known as Carreg Bica. Just beyond is Ynys Lochtyn, now within reach.