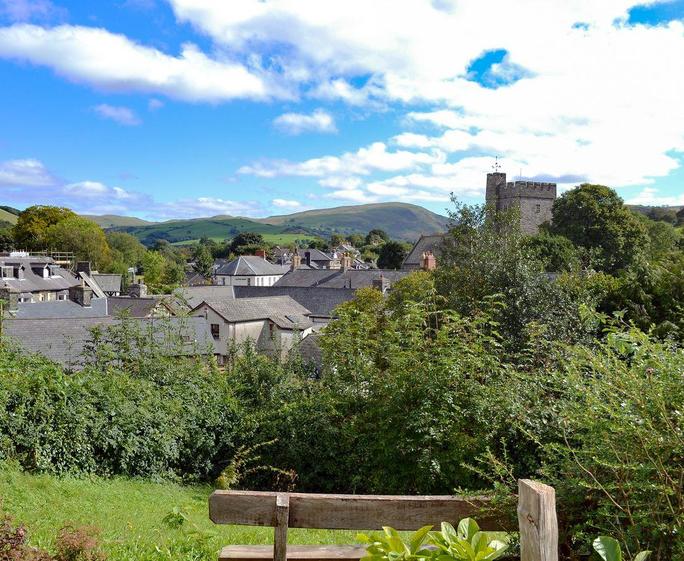 Tregaron - a Welsh market town
​​Tregaron is shown on the 16th century cartographer John Speed's map of Wales as the only Welsh town in Ceredigion. The other three - Aberystwyth, Cardigan and Lampeter were of Norman origin. It received its charter for a market in 1292. There is still a livestock market in Tregaron today.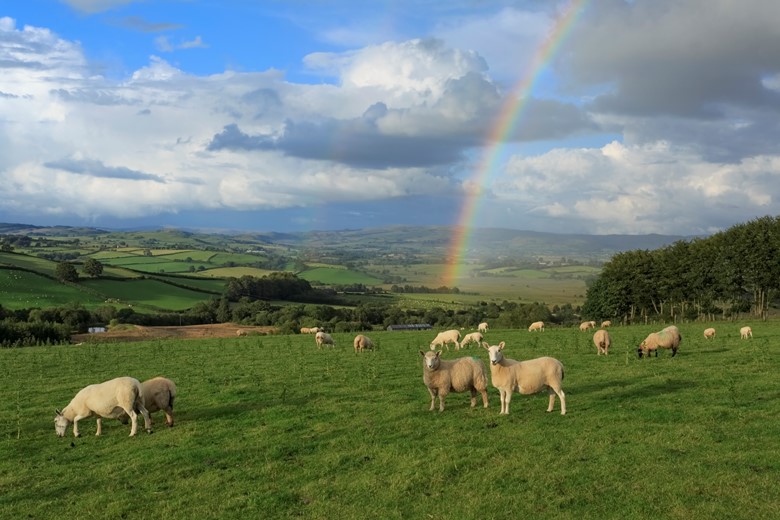 Tregaron is at the heart of Ceredigion' livestock rearing area, specialising in store cattle and sheep, which still sustain a thriving livestock market today. The area also has several Welsh pony and cob breeders  and trainers breeders specialising in horses for harness racing.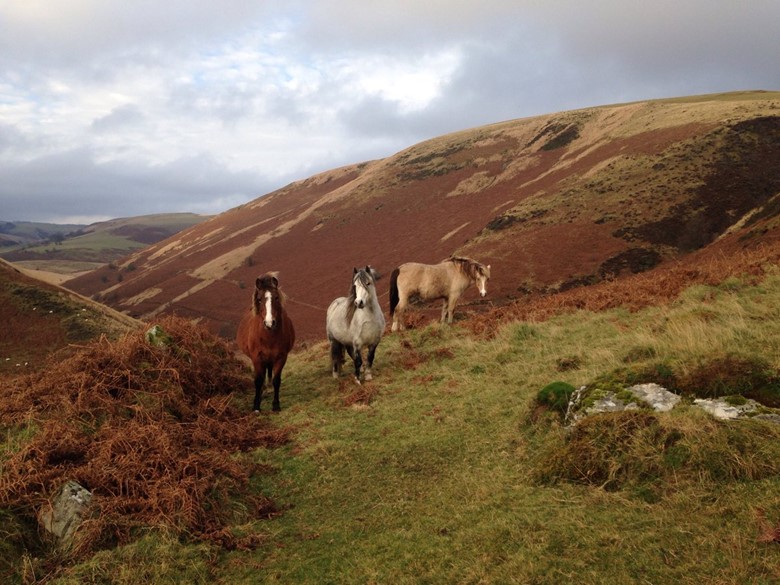 ​​​Tregaron - a place of peace
The church, which stands on raised ground by the river Brenig, is dedicated to St Caron. Capel Bwlchgwynt chapel is another imposing building, built in 1775 for the town's Calvinistic Methodists.
On the main square is a statue commemorating a famous son of Tregaron, Henry Richard became MP for Merthyr Tydfil, and campaigned tirelessly on Welsh and non-conformist issues that he earned the nickname 'the Member for Wales'. As well as being an anti-slavery campaigner, Henry Richard was a founder and the first secretary of the Peace Union, which was a forerunner of the League of Nations and the present day United Nations. As a pillar of the temperance movement Richards' statue naturally has his back to the Talbot pub.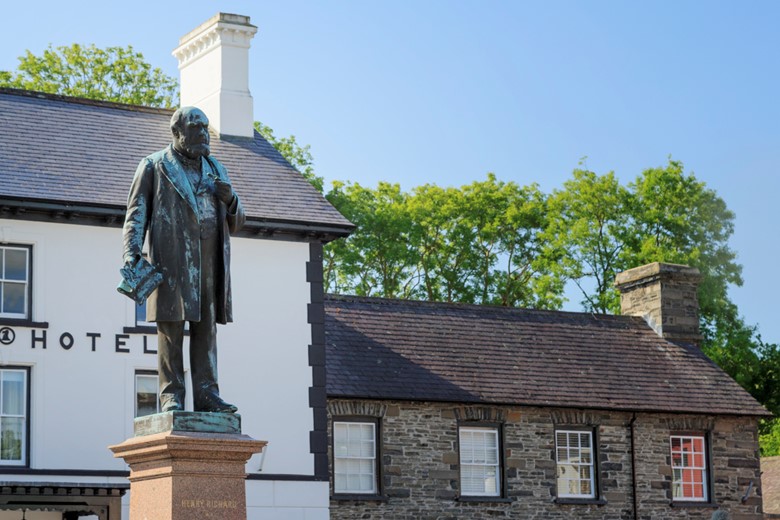 Tregaron lies at a strategic point for routes over the Cambrian Mountains. It was where the drovers gathered livestock to take them along ancient tracks across the mountains to the pastures of Herefordshire to be fattened for the markets of the English Midlands, London and South East England.
Soar y Mynydd chapel lies in the mountains on the road to Llyn Brianne. Built in 1822 by Henry Richard's father to service farmers and drovers, it is possibly the most isolated and peaceful chapel in Wales.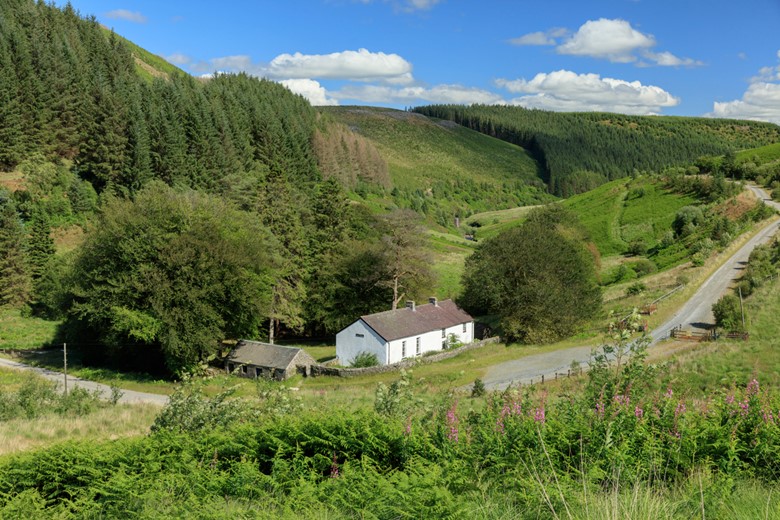 About six miles away, in a pretty wooded valley, lie the ruins of the Cistercian monastery of Strata Florida, chosen for its quiet solitude by the monks who spent their time in worship and study. Despite being wilfully ruined by the English crown in the wars of the Middle Ages and the 16th century dissolution of the monasteries by Henry VIII, it is still an important cultural icon for the people of Wales.
Cors Caron - a wetland of world importance
Known as 'cors goch Teifi' (the red bog of the Teifi), the vast wetland that almost fills the upper Teifi valley is part of a 2,000 acre National Nature Reserve. But its importance is international, as it is one of most intact examples of a raised bog landscape in the United Kingdom. These vast dome shaped deep peat deposits began to formed over 12,000 years ago, and are still growing.
Follow the boardwalk to the middle of this landscape to experience its peace and wildlife.