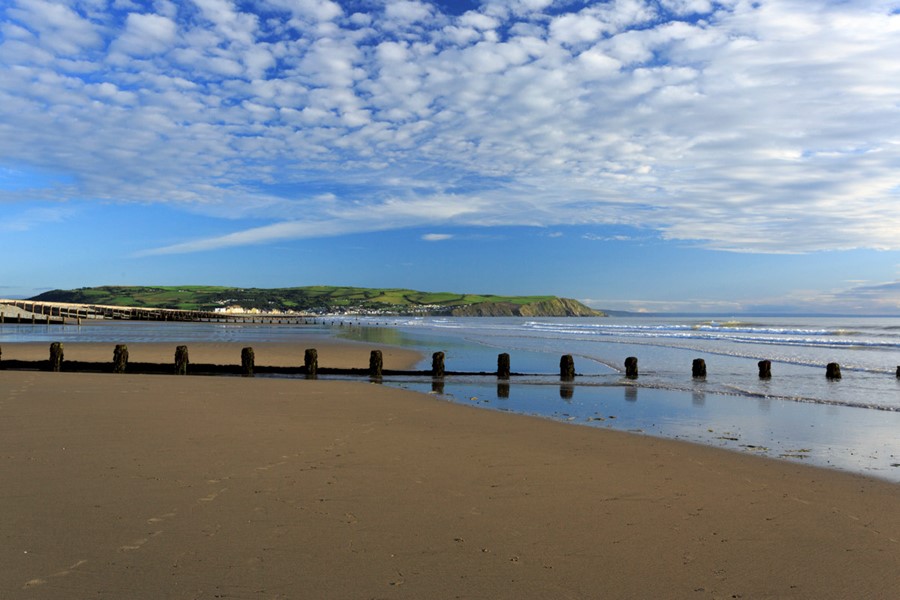 Borth beach stretches for almost three miles from below the cliffs of Craig yr Wylfa (lookout rock) to the sand dunes of Ynyslas.
The cliffs of Craig yr Wylfa provide shelter at the southern end of the beach from the prevailing south westerly winds. The RNLI lifeboat station and the village slipway are at this southern end of the beach.
The shoreline here has plenty of rock pools to explore, as well as, at very low tide, the remains of a prehistoric sunken forest, a reminder of the local legend of the flooding of Cantre'r Gwaelod (the sunken hundred).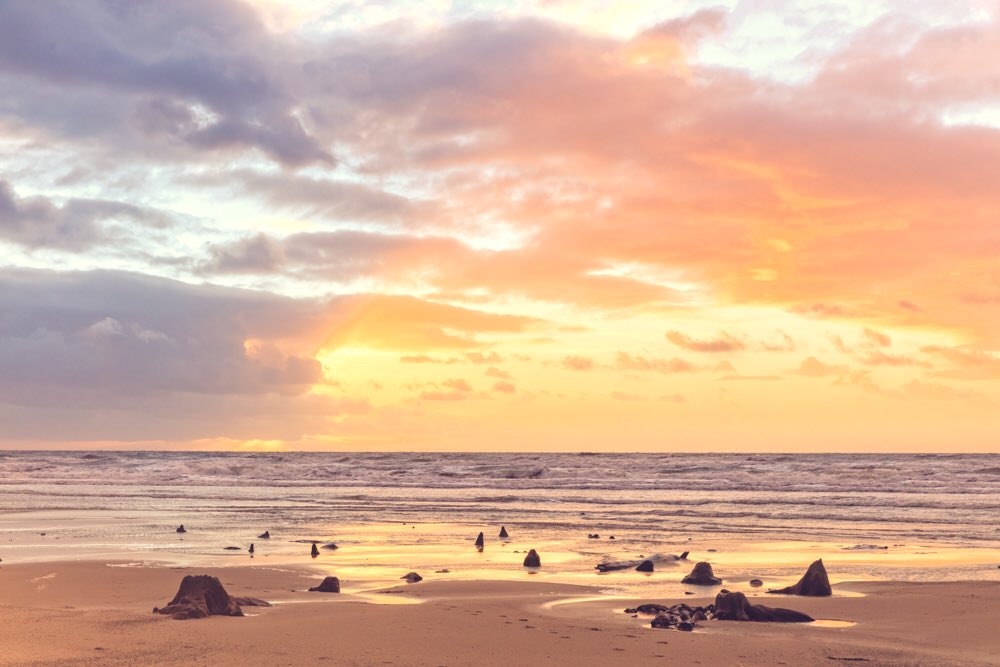 The beach is built up against a high sea wall which links a series of groynes for about two miles northwards towards the dunes and the wide estuary of the Dyfi at Ynyslas. At high tide only the pebble and shingle beach is visible, a storm beach built up against the protective sea wall, but at low tide the beach is transformed as the shallow gradient creates a vast expanse of clean, safe, golden sand.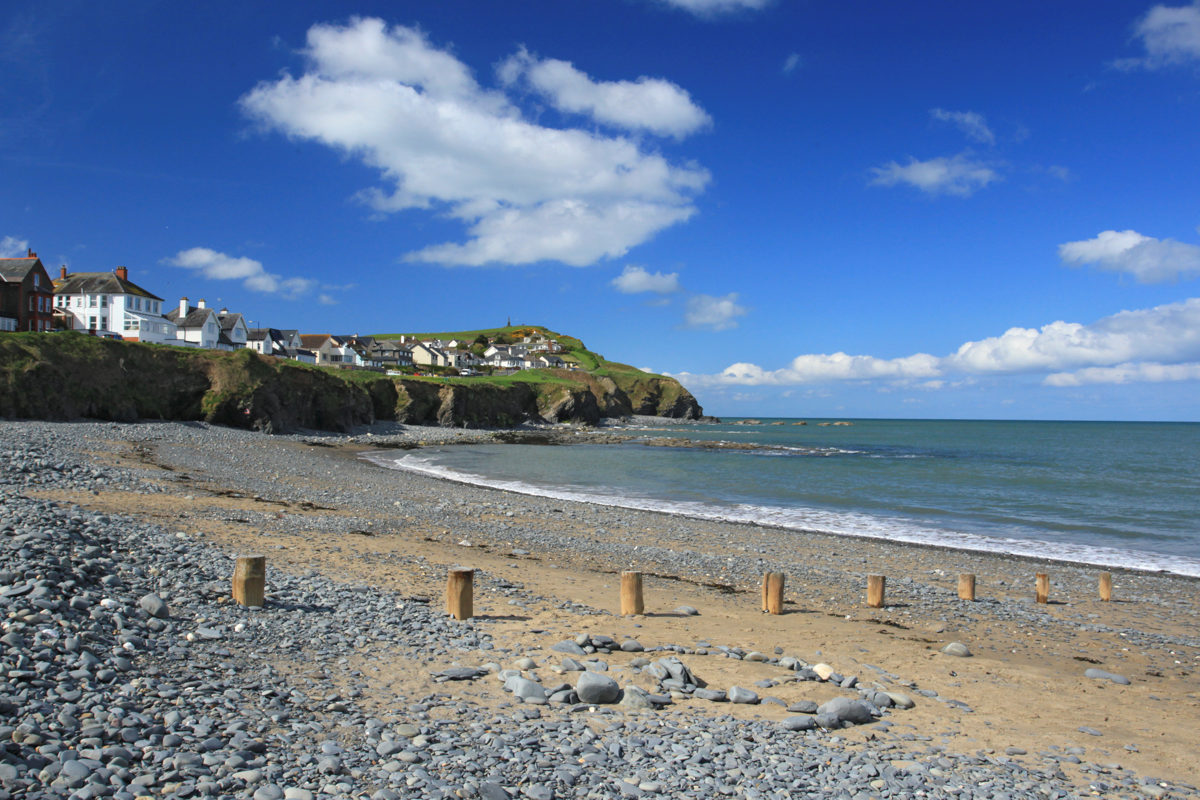 Ynyslas
The northern end of the beach has groynes at regular intervals until they eventually give way to the soft dunes of Ynyslas National Nature Reserve. There is a shell path and boardwalk across the dunes towards the beach from the visitor centre.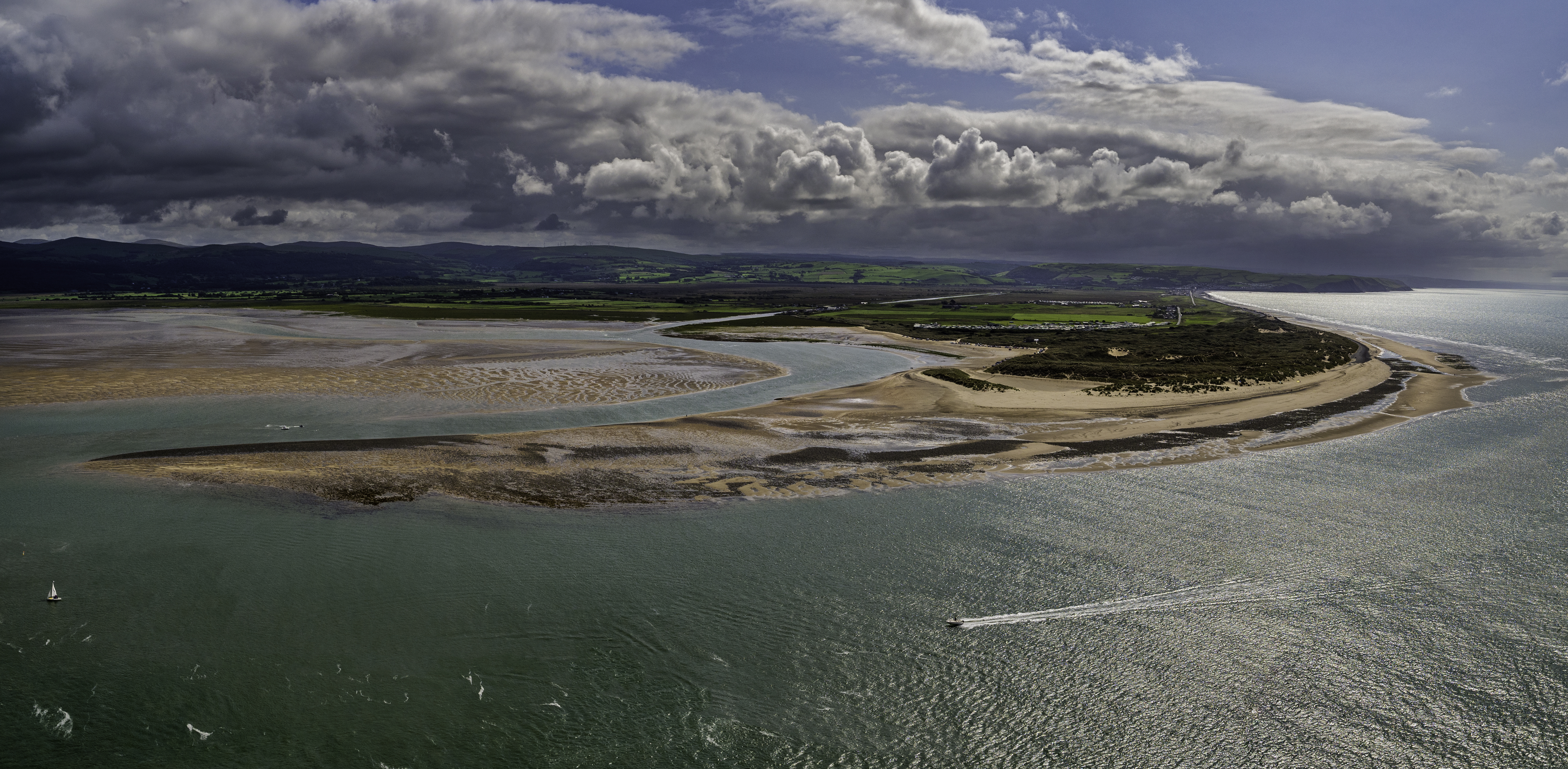 Cars are allowed onto the sheltered beach to the north of the dunes where there is some firm sand at the top of the beach. Many come to enjoy the view across the estuary towards Aberdyfi and Cadair Idris mountain to the north.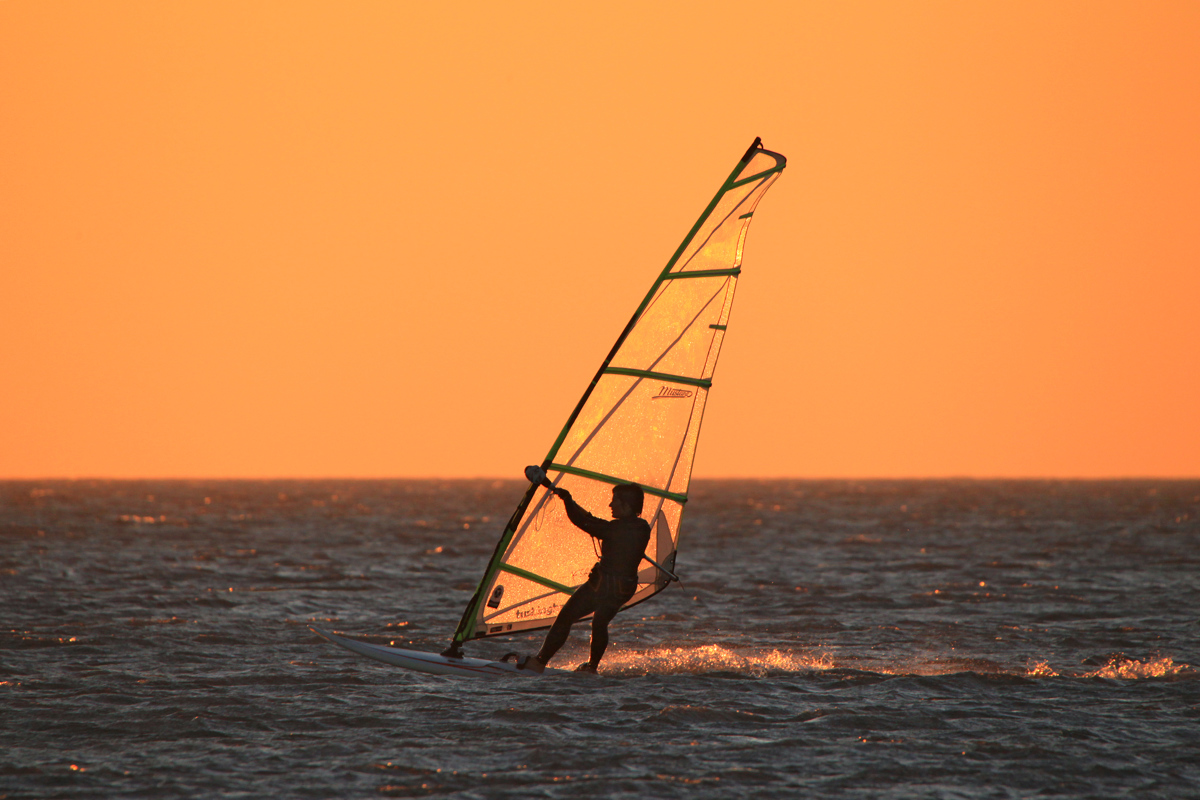 Ynyslas is not suitable for swimming as the tidal currents are very strong here, but it's a favourite spot for wind and kite surfers.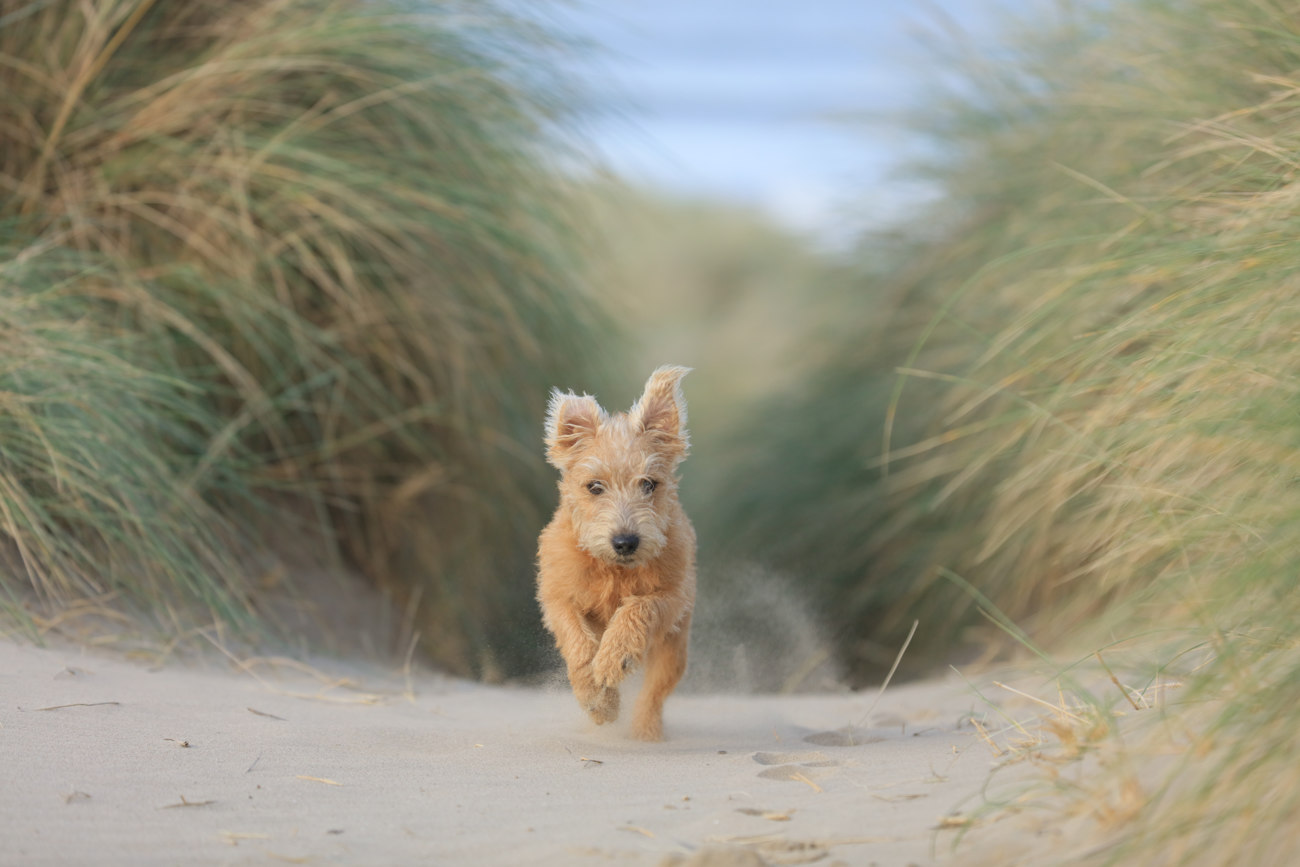 Dogs are allowed on this section of the beach throughout the year, although there are times when sections of the beach are cordoned off where birds have made their nests.