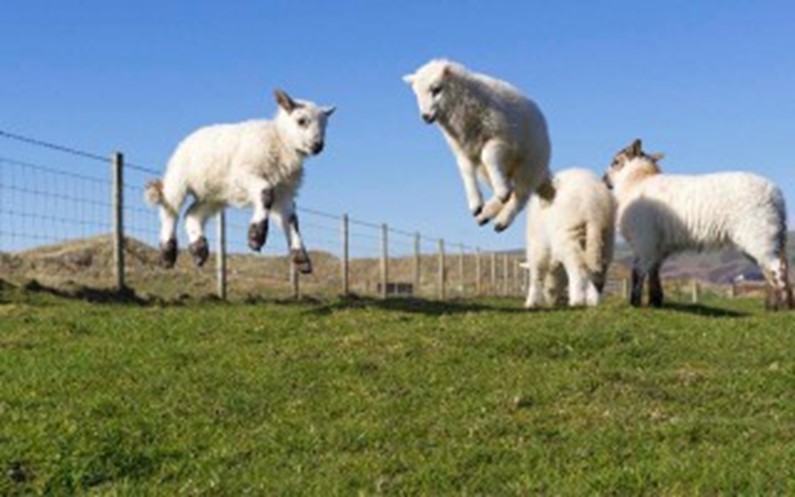 Springtime in Ceredigion  
...means gamboling lambs, foals finding their feet, hedgerows and trees bursting with flowers, and a general feeling of joy. It's our favourite time of year.
The Ceredigion hills and Cambrian Mountains uplands are traditional sheep and cattle farming country. Ceredigion's countryside bursts into activity in early spring, with fields being ploughed, hedges being laid and flocks with lambs being turned out into the fresh fields.
To see newborn lambs close up, and even get a chance to feed them, visit a farm which is geared up to accept visitors. The lambing season at NT Llanerchaeron usually coincides with the Easter holidays, providing a perfect opportunity to watch or even help with feeding the lambs, which takes place three times a day in the Pole Barn. Maybe you will even see a lamb being born!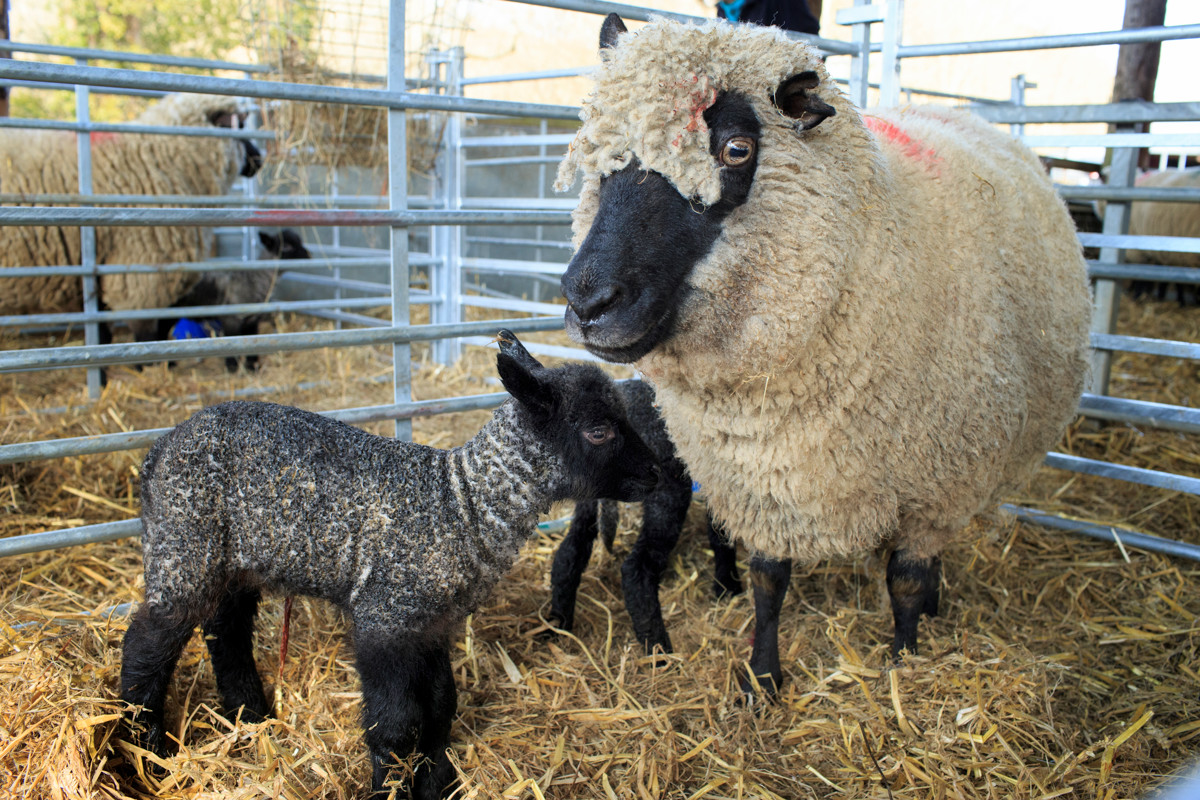 Fantasy Farm Park, near Llanrhystud has an animal barn with animal handling opportunities all year round, including feeding lambs in spring.
The lambing season lasts throughout spring, so if you're staying on a farm, you can ask the farmer if you can accompany him (or her) to see the sheep with their lambs.
If you're out and about in the Ceredigion countryside during lambing season, please don't disturb the flock and always follow the Countryside Code.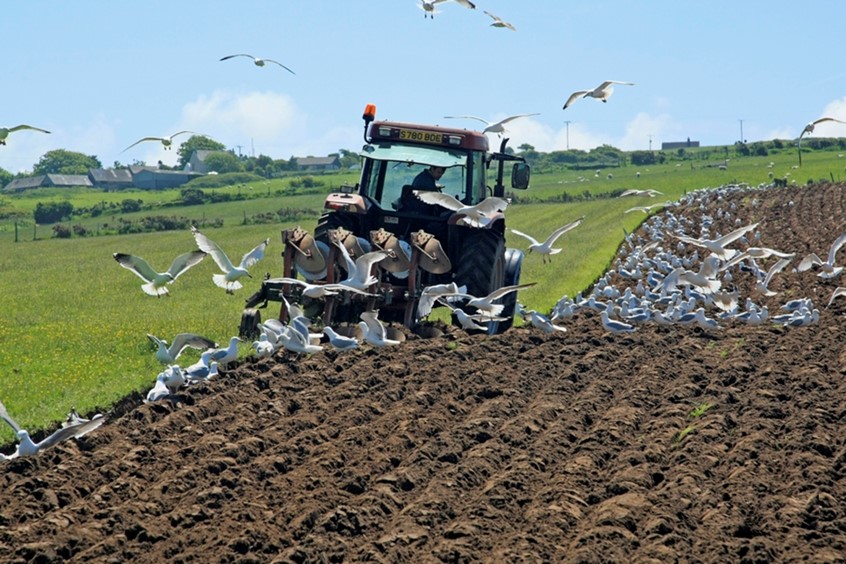 In spring you can watch the skill of the ploughman at Ceredigion's ploughing matches – held each year at a different locations in the north of the county, and another in South Ceredigion, at Llandygwydd the Teifi valley. As well as ploughing with powerful modern tractors, the competition is an opportunity to show off vintage tractors and the traditional skill of ploughing with horses.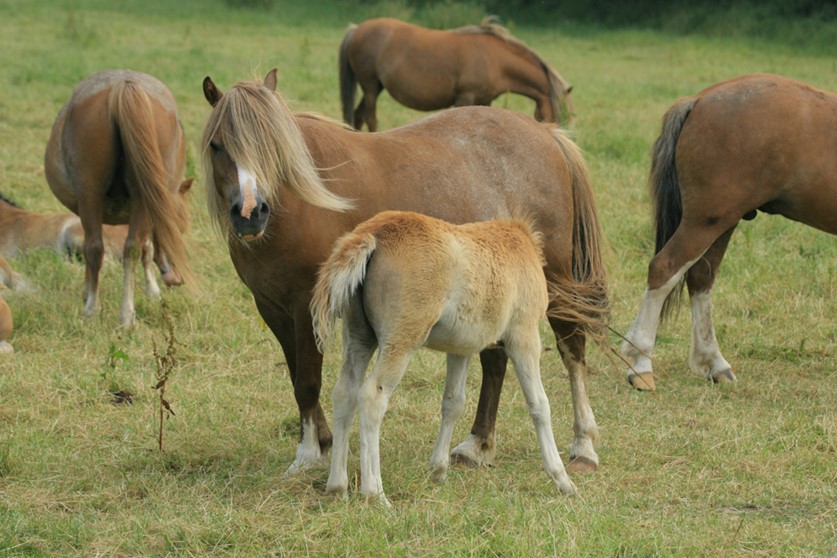 Ceredigion is the heartland of Welsh pony and Cob breeding and home to the headquarters of the Welsh Pony and Cob Society.  The Welsh pony and cob make excellent riding ponies.  There are stallion shows and foal shows held every spring, but the biggest and best is Barley Saturday, in Cardigan. Originally a day for farmers to hire workers and to advertise stallions ready for stud, the last Saturday in April has been knows as Barley Saturday in Cardigan since 1871, as it also marks the end of the crop sowing season, with barley being the last cereal to be sown after wheat and oats.
Magnificent meadows, woods and hedgerows
Many of Ceredigion's broadleaved woodland are at least 500 years old in origin, with sessile oak, birch, rowan and hazel as well as a variety of mosses, fern and lichens enjoying the pure air and cool shade near tumbling cascades and waterfalls. Coed Einion at Eglwysfach and Coed Rheidol woods and gorge in the Rheidol Valley are both Special Areas of Conservation under European law.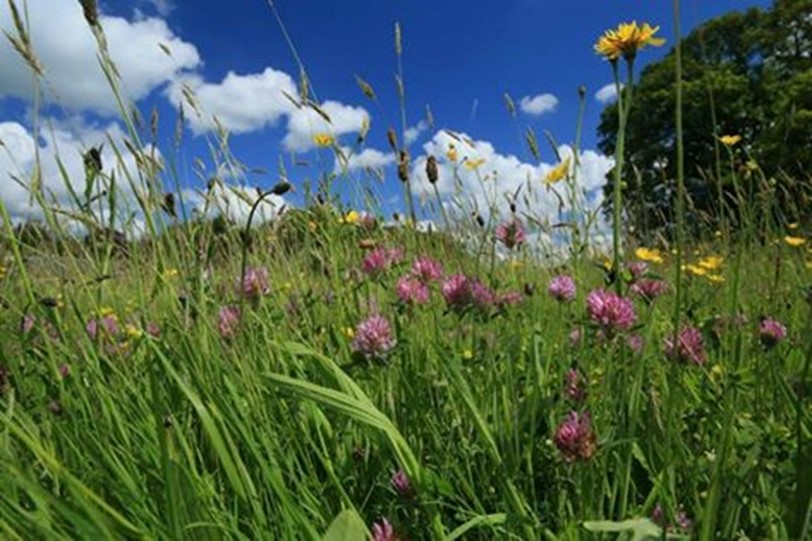 Bluebells carpet Ceredigion's valley slopes in spring. Visit sites such Pant Teg woods and the Llanercheron estate in the Aeron valley, Longwood community woodland near Lampeter, Old Warren Hill and Nanteos woods in the Ystwyth valley, and Parc Penglais, a nature reserve at the heart of Aberystwyth town to name but a few, but you'll find bluebells in most woods across the county.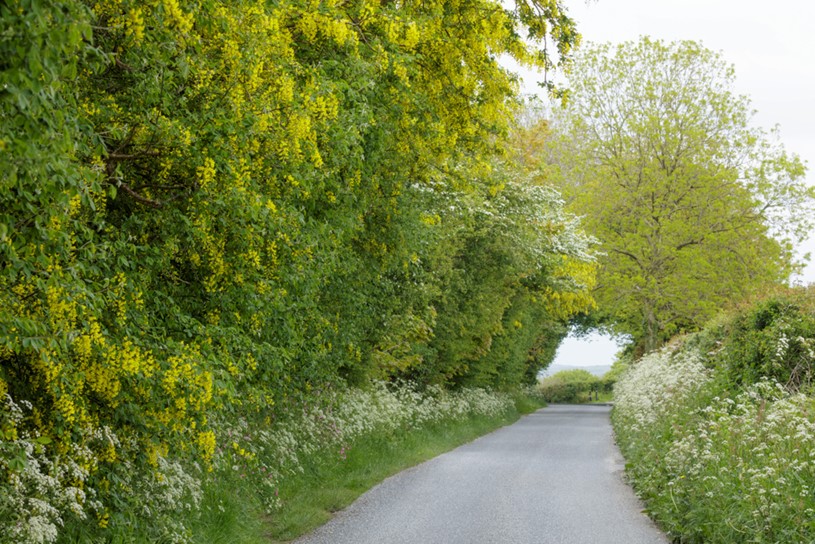 Hedgerows are the typical field boundaries of Ceredigion, usually formed of earth banks topped with hazel, hawthorn and blackthorn hedges. Many lanes are also lined with beech hedges and trees, whilst field boundaries in the southern part of Ceredigion often includes 'golden chain' laburnum.
Managed for wildlife
Roam the meadows and woodlands of the Llanerchaeron estate, especially on National Meadows Day. To maintain the diversity of flowering plants, herbs and grasses, the meadows of Llanerchaeron are managed with a herd of Welsh Black cattle. The coastal areas owned and managed by the National Trust in Ceredigion are grazed by a small herd of Welsh mountain ponies.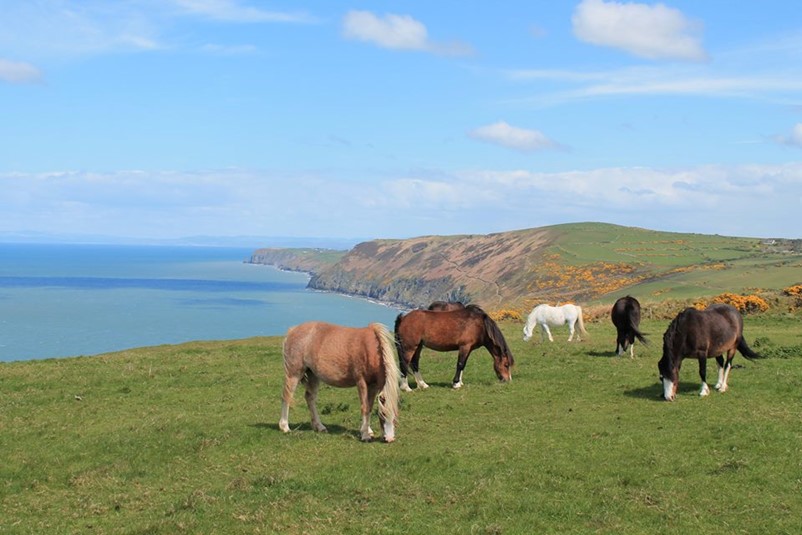 Horses are used to manage the wetlands of the RSPB reserve at Ynyshir, and at nearby Ynyslas National Nature Reserve, sheep are used to manage the delicate balance of the marsh and sand-dunes.
The Wildlife Trust of South and West Wales reserve on the Teifi marshes even have a heard of water buffalo to help maintain a great watermeadow habitat. ​​​​​​​​​​​​​​​​​​​​​​
Nature Reserves
Ceredigion has a a wide variety of nature reserves and protected sites ranging from the small wetland pasture of Rhos Llawr Cwrt, home to possibly the largest colony of rare Marsh Fritillary Butterflies to the vast expanses of intact raised bog at Cors Caron and Cors Fochno.
Spot wild orchids  in the sand dunes of Ynyslas in summer and fungi in autumn. Nearby at RSPB Ynyshir there are hides  overlooking the estuary where you can spot waders and migrating birds  and woodlands where warblers and flycatchers breed.
There are walking trails you can follow into these reserves - riverside and woodland walks are great for spotting birds and wildflowers. You don't even have to get your feet wet when visiting the bogs as there are boardwalks that take you to their very heart. Check for special events such as guided walks and wildlife inspired crafting events for children.