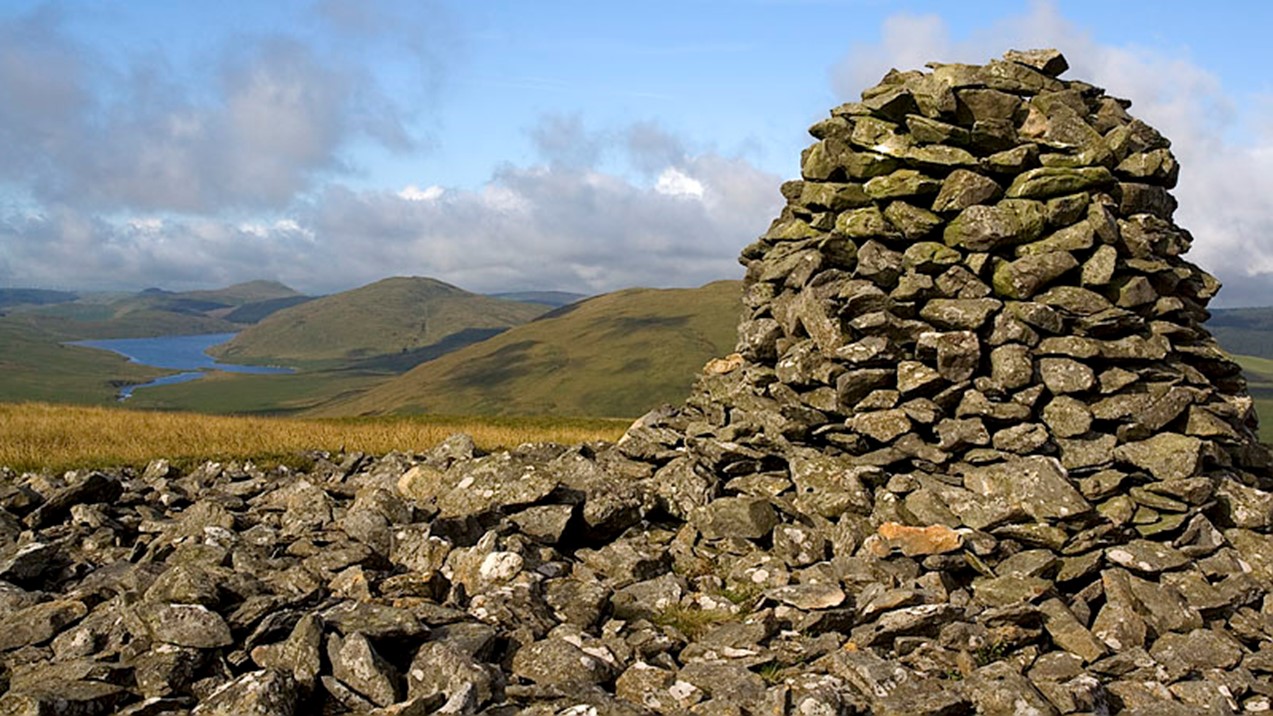 Pumlumon - the five cairns - and more
Scattered across Pumlumon and nearby summits are a series of Bronze Age cairns. These mysterious places may have been funeral or ritual sites, and the original structures have been modified to provide shelter on the windy summits, or stones added by walkers marking their own transient presence. 
Standing stones dating back to the Bronze Age can be found scattered across the Cambrian Mountains, their purpose now lost in the mist of time. A pair of stones known as 'Buwch a Llo' (Cow and Calf) near the hill fort of Dinas above the village of Penrhyncoch probably mark the route of a Bronze Age trackway from Clarach across the foothills of Pumlumon.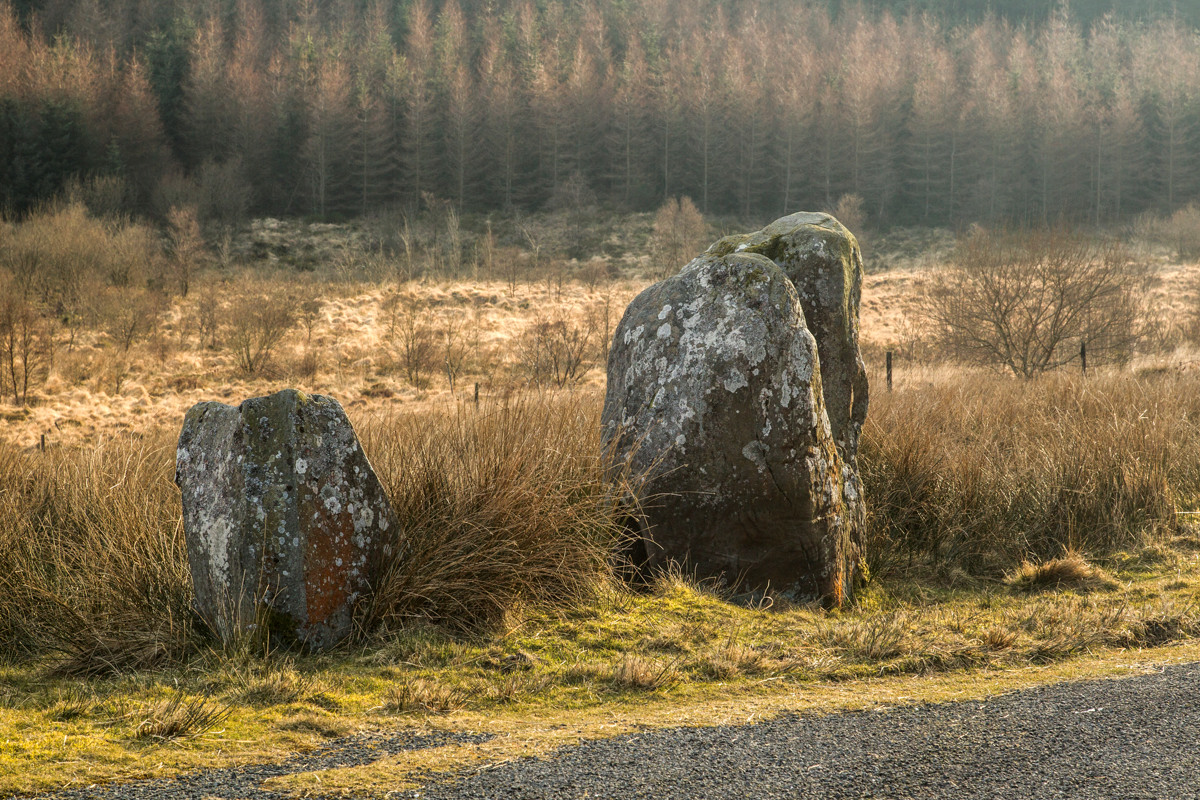 Many more stand out against the skyline, their ramparts easily identifiable; others are now hidden in woodland, such as the Iron Age hillfort at Old Warren Hill at Nanteos near Aberystwyth or Pencoed y Foel in the Teifi valley, whilst Castell Bach and Ynys Lochtyn, which overlook the sea and can be easily reached on the Ceredigion Coast Path.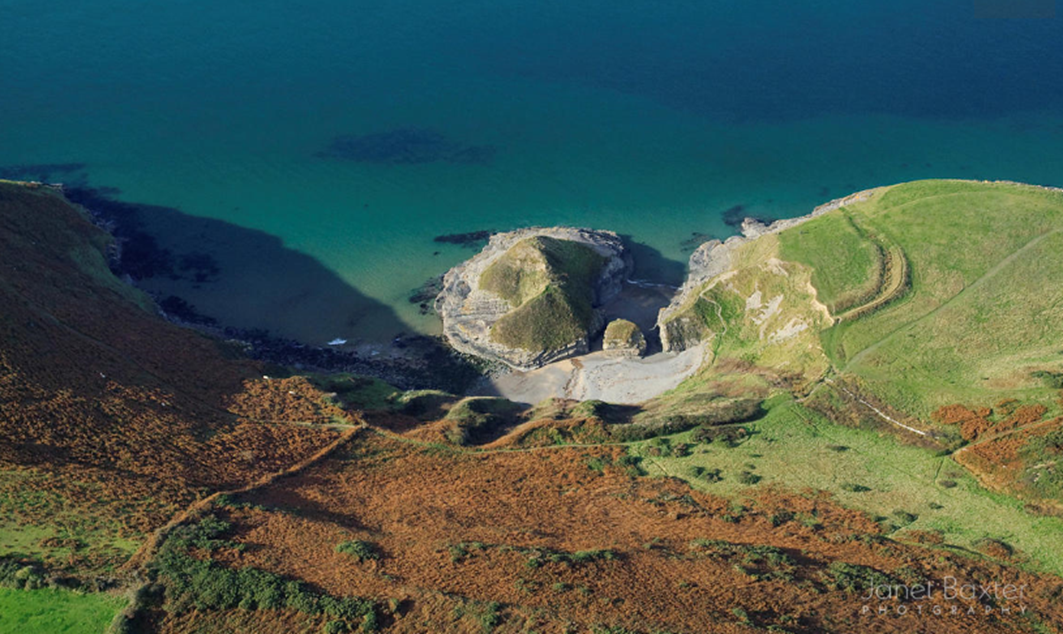 The names of these ancient sites range from the simply descriptive, such as Y Gaer Fawr (literally 'big fort') Trichrug ('three cairns') and Pen y Castell ('castle top') to the intriguingly evocative, such as Castell Rhyfel (literally 'war castle') Some are linked to tales and legends, such as Pencoed y Foel near Llandysul or Castell Olwen, near Lampeter which are mentioned in the medieval Welsh tales of the Mabinogion.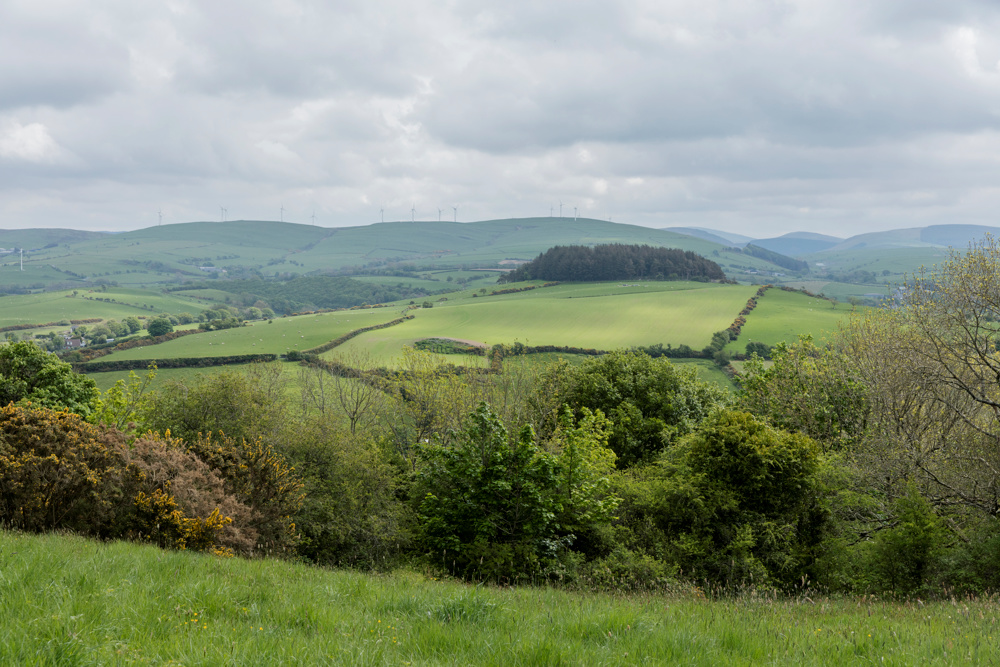 The most iconic of our hill forts is probably Pen Dinas, on a gorse clad hilltop overlooking Aberystwyth with views to north and south along the coast, and inland towards to Cambrian Mountains. The tower monument (1852) to the Duke of Wellington at its centre is, at just over 160 years old, a relatively recent addition.