When Colonel William Lewes of Llanerchaeron married local heiress Corbetta Williams Powell of Nanteos in 1786, she brought social status and a large dowry to Llanerchaeron.
John Nash in Ceredigion
Welsh architect John Nash was employed to remodel the house, which he transformed from a small farmhouse into an elegant villa in the Palladian style.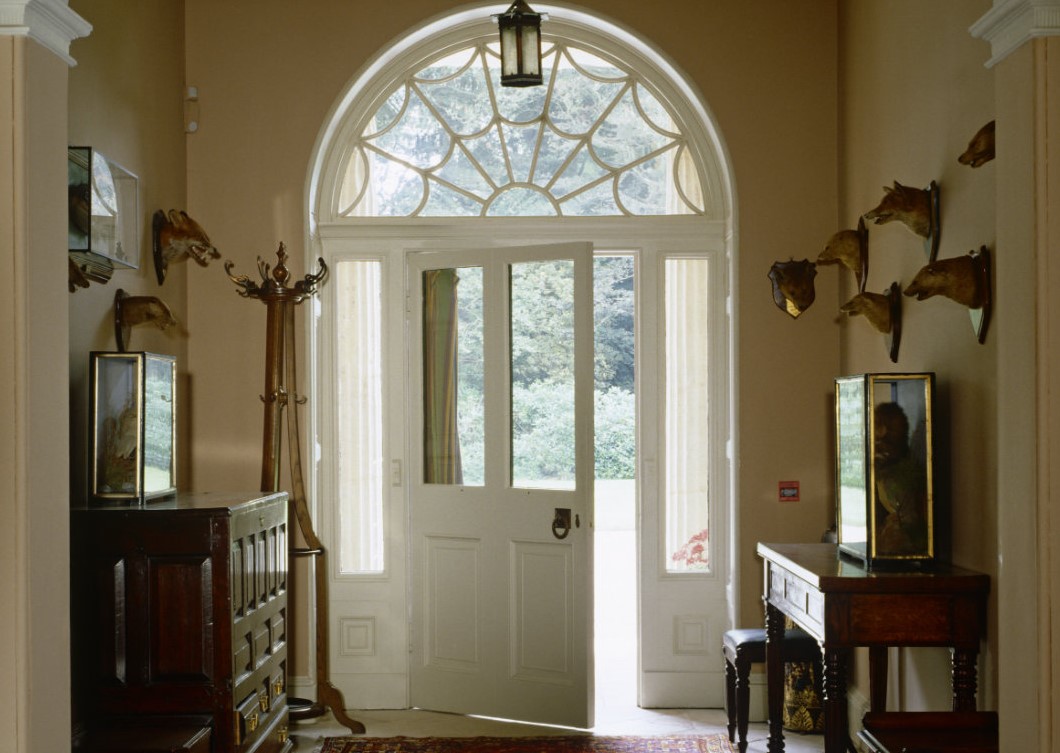 The exterior simplicity of the villa hides a multitude of complex shapes and details. Nash placed the house with great care to make the most of the views across the estate's picturesque landscape, to the church dedicated to St Non, St David's mother, and the wooded slopes of the Aeron valley.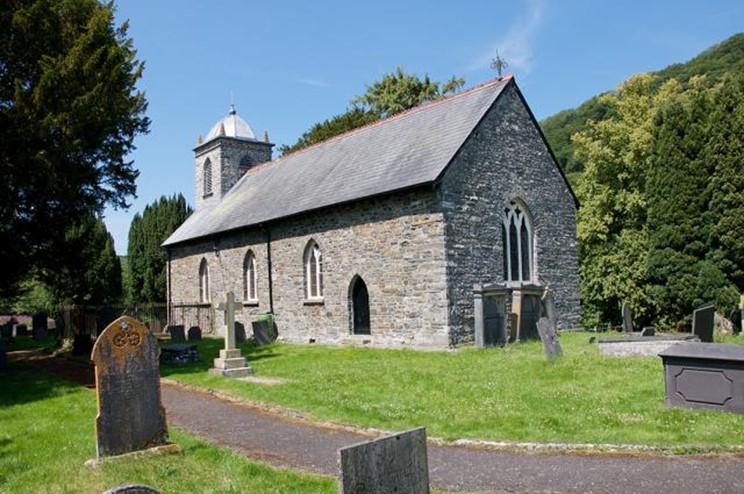 Nash was an ambitious but not yet established architect, having earlier become bankrupt in London. Shortly after the completion of Llanerchaeron, and with the new found confidence of a portfolio of successful works he was able to return to London and to conceive the Brighton Pavilion, London's Regent Street and Buckingham Palace for George IV.
Remarkably unaltered for over 200 years, Llanerchaeron's self-sufficient estate in the Aeron valley also includes walled gardens and a working farm.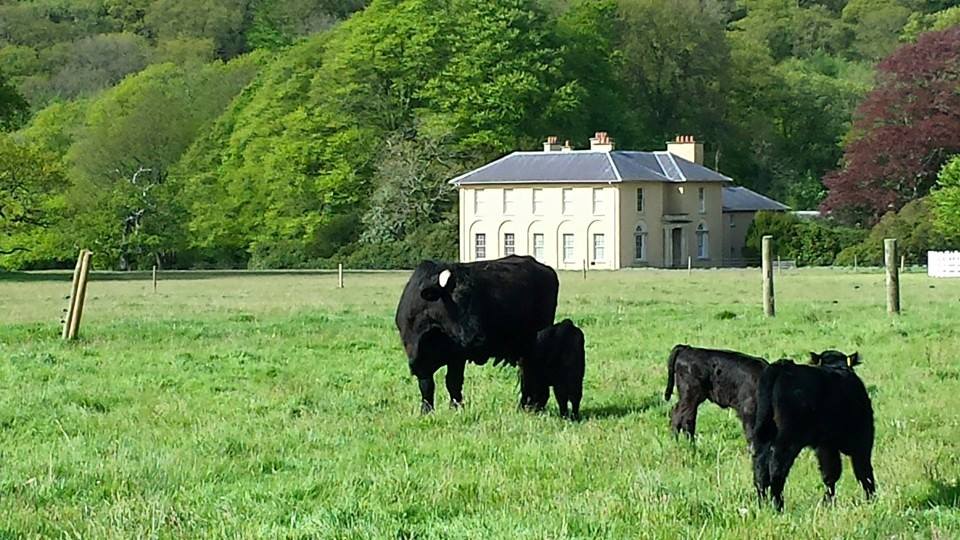 During his time in Wales, John Nash designed a number of other buildings including a beautiful octagonal library at Hafod Uchtryd for Thomas Johnes and Castle House at Aberystwyth for Sir Uvedale Price, both proponents of the Picturesque landscape movement.
Thomas Johnes at Hafod
Thomas Johnes developed the estate at Hafod by planting millions of trees and sculpting views and panoramas from the rugged landscape of the upper Ystwyth valley to create a modern Eden.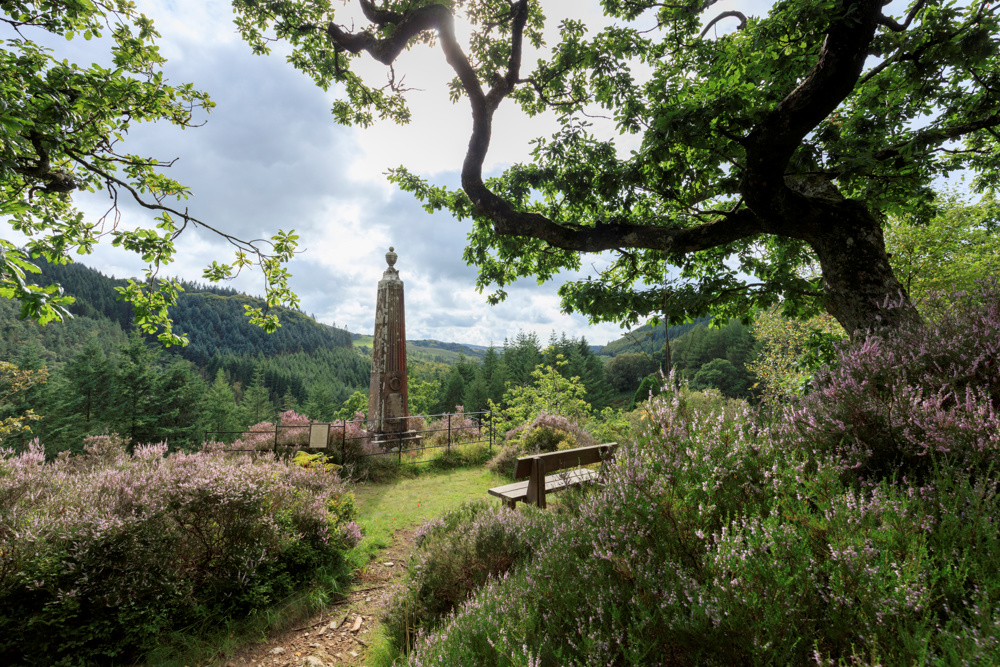 Johnes also introduced new agricultural practices and new breeds of farm animals to the county. An experimental farm was established on the estate at Gelmast. It was thought that the lands of Hafod and surrounding area were of a type of soil that could not support dairy farming, but Johnes experimented with varieties of cattle to determine which would produce the most milk. He imported 40 dairy cows from the Netherlands which he referred to as his "Dutch ladies" and a variety of cheeses were successfully produced from the dairy. In 1800, approximately four tons of cheese and 1,200 pounds (540 kg) of butter produced.
Thomas Johnes's pioneering spirit lives on at Aberystwyth University, who now manage the Upland Research Centre at Pwllpeiran, close to Hafod. 
Thomas Johnes's new mansion, designed by Thomas Baldwin of Bath, was completed in 1785. John Nash designed the library that was added in 1794. Johnes also commissioned the renowned architect Thomas Wyatt to build a new church at Hafod.​ 
Regrettably little remains of the remarkable mansion at Hafod. Wyatt's church, its Flemish stained glass and a marble memorial, commissioned by Johnes from Sir Francis Chantrey, all suffered fire damage in the 1930s. 
However the walks, bridges, stone structures and gardens designed by Johnes to enhance his Picturesque estate are gradually being restored by the Hafod Trust with the help of dedicated volunteers, and Hafod church welcomes visitors to explore its heritage, poignant memorials and beautiful setting. 
Also surviving from Thomas Johnes tenure at Hafod is a stone arch, built to celebrate the golden jubilee of King George III in 1810, and the nearby Hafod Arms at Devil's Bridge, originally as a hunting lodge, but then rebuilt as a hotel for visitors who came to Hafod to admire Johnes's Pictureseque landscape and walks, and the dramatic falls at Devil's Bridge.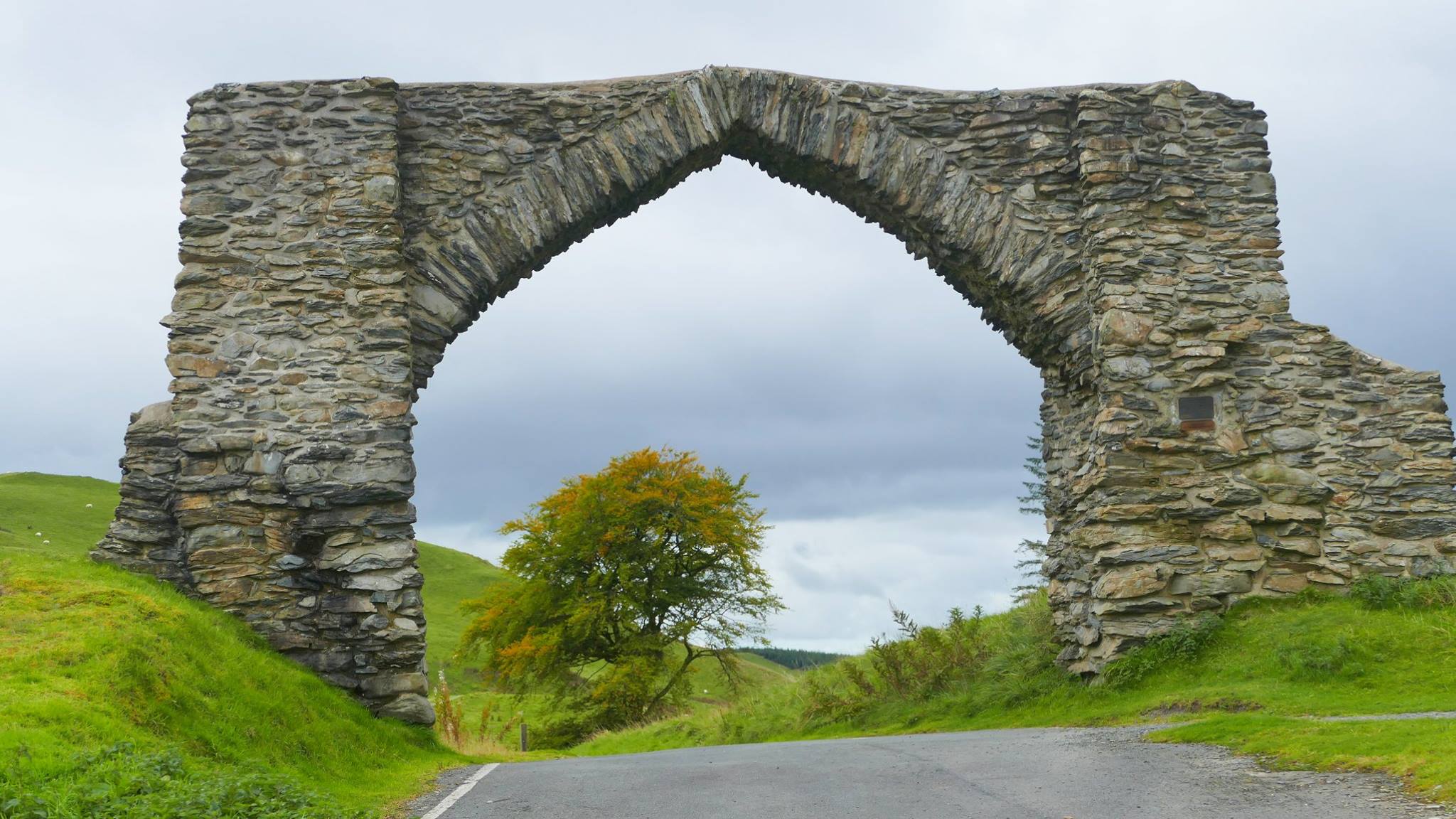 Nanteos
William Powell, son of Sir Thomas Powell of Llechwedd Dyrus, Dyffryn Paith, became the master of Nanteos on his marriage to Avarina le Brun, only child of a mining engineer from Cologne, who had made his fortune in the Ceredigion leadmining industry during the late 17th century, and his wife, Anne, daughter of Col. John Jones of Nanteos, a supporter of Charles I during the Civil War.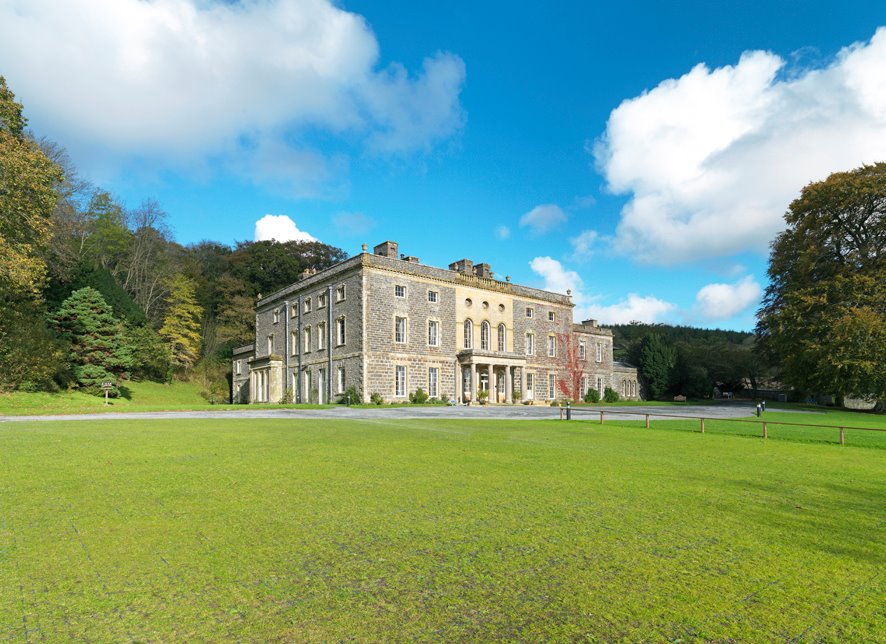 Their son, Thomas Powell, married the grand-daughter of the Lord Mayor of London, and with her wealth began building a new, fashionable Palladian mansion at Nanteos in 1739.
George Ernest John Powell was one of the more colourful squires of Nanteos. Educated at Eton and Oxford, he was a friend of the poet Swinburne, and was an avid art collector, later bequeathed to Aberystwyth University.
Nanteos was united with it neighbouring and rival estate, Gogerddan, on the marriage of Margaret Pryse of Gogerddan with Edward Powell of Nanteos. Sadly, their only son died during the First World War, aged 18. Thus the Powell dynasty of Nanteos came to an end. Tales abound of ghosts of past residents of Nanteos, and the famous Nanteos cup, brought from Strata Florida abbey, is now to be seen at the National Library of Wales, at Aberystwyth. 
Nanteos has been saved from the fate of so many Welsh country houses and is now an elegant hotel.